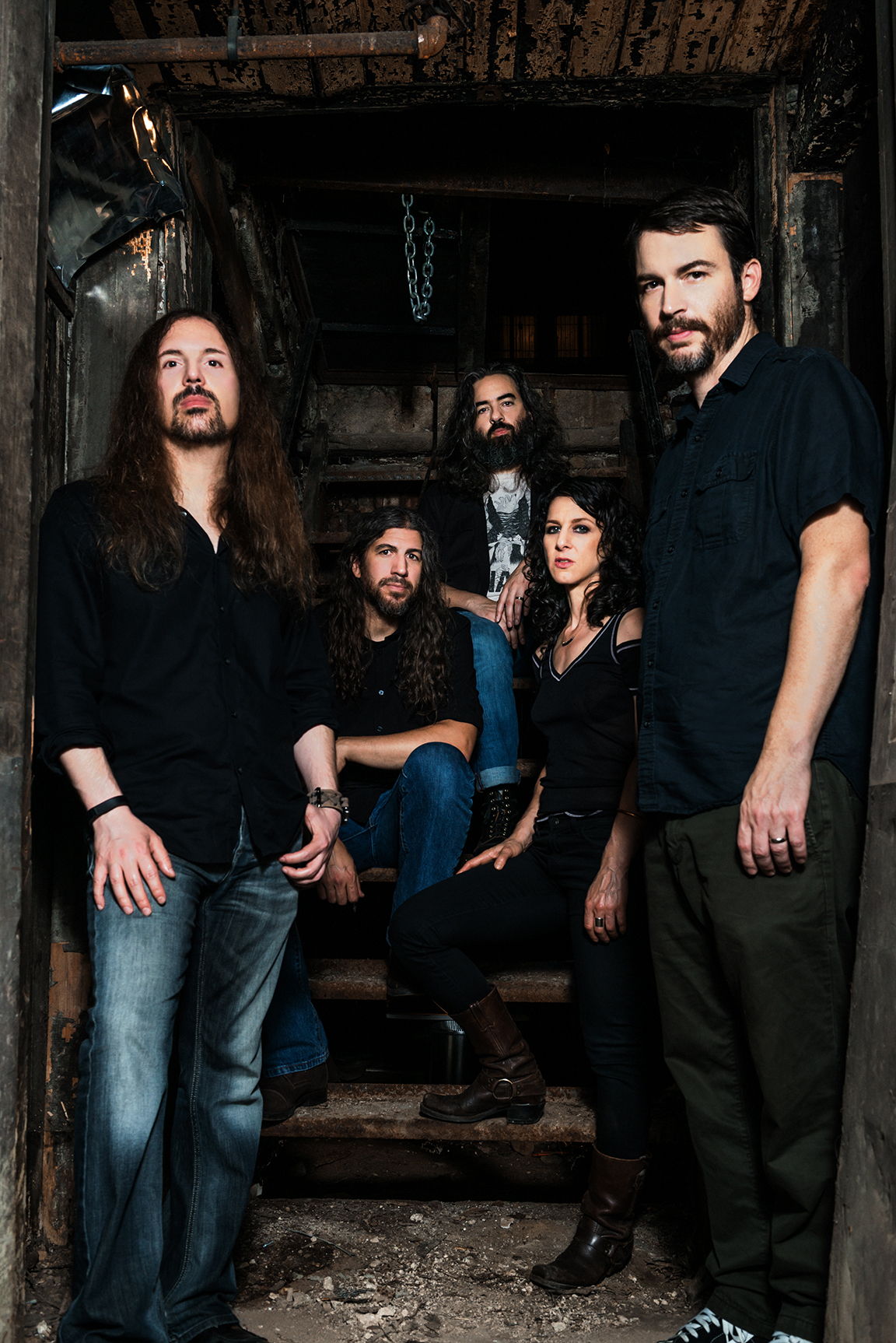 [photo by Samantha Marble]
As Translation Loss Records prepares for this Friday's release of Cutting Pieces, the immersive third LP by New York City experimental/noise metal collective, GNAW, the entire album is exclusively streaming early at Invisible Oranges.
GNAW, containing members/alumni of Khanate, OLD, Enos Slaughter, Ike Yard, Insect Ark, and more, employs an extensive arsenal of instrumentation on Cutting Pieces, with guitars, bass, drums, voice, lap steel guitar, Chinese cello, Weevil, conga, sawed off Kramer, Drone Thing oscillator, Alto sax, homemade light oscillator, micro cassette recorder, chain link fence, a small child, 2002 Toshiba laptop, voice dictator and space bar, and more infused into the madness.
"Like a film that relies on its wits and invisibility, GNAW is a band that requires some attention; they're not going for asshole guitar solos and blast beats from Uranus, they're seeking for what's behind the tactile, impulsive, and cheap," Invisible Oranges' intense write-up of the album includes. "Cutting Pieces is as tasteful as that first Khanate record I listened to some sixteen fucking years ago. It's about the side scenes, the corner dimensions, and the buzz that's behind the wailing. It's about noise, about power, and about creating a sense of hope within the darkness. The record's shadowy but it's really about the light. It reminds you that you actually haven't wasted all these years listening to heavy music. There are still artists out there disguised behind genre tags and stupid metal tee shirts that stretch beyond: artists that are up front in their aggression and know that the difference between banging a pot and shredding an axe, is really about the story you're telling; even if it's about a story that might not make any sense at all: in other words, it's a perfect memory."
Let GNAW's Cutting Pieces corrode your sanity; stream the entire LP at Invisible Oranges RIGHT HERE.
Translation Loss will release Cutting Pieces on LP, CD, and digital formats this Friday, October 27th; find merch bundle and preorder options HERE.
Watch for several new videos from GNAW to see release in the coming weeks following the release of Cutting Pieces.
GNAW has confirmed a record release show for Cutting Pieces, at trusted Brooklyn watering hole Saint Vitus Bar on October 29th, where they'll be joined by Couch Slut, Escuela, and Syndromes. Watch for additional shows to be announced in the weeks ahead.
GNAW Record Release Show:
10/29/2017 Saint Vitus Bar – Brooklyn, NY w/ Couch Slut, Escuela, Syndromes [info]
GNAW was created by vocalist Alan Dubin following the dissolution of Khanate. Closing a four-year gap since their acclaimed second album, Horrible Chamber, GNAW's Cutting Pieces dredges forth some of the outfit's most unnerving audio assaults yet. In addition to the traditional four-piece rock format and string and wind instruments, GNAW utilizes found sound, homemade instruments, tweaked oscillators, synthesis, and manipulated recordings. Joining returning assassins Alan Dubin (Khanate, OLD), Brian Beatrice, Carter Thornton (Enos Slaughter), Eric Neuser, and Jun Mizumachi (Ike Yard), a recent personnel shift sees the lineup now including Dana Schechter (Insect Ark, ex-Angels Of Light) on lap steel guitar. Cutting Pieces was written and recorded over the past two years at various studios and locales across NYC, the bulk of the music was written by Thornton, Beatrice, and Dubin with all members creating sound elements and arrangements, the final record mixed by Beatrice and once again mastered by James Plotkin. The graphic and type design for the cover was done by returning French designer Sebastien Hayez. Cutting Pieces also features guest musicians Stefania Alos Pedretti of Italian noise rock act OvO contributing background vocals to the track "Septic," and Swiss saxophone player and sound artist Antoine Chessex (ex-Monno) contributing saxophone and amplifier to "Triptych."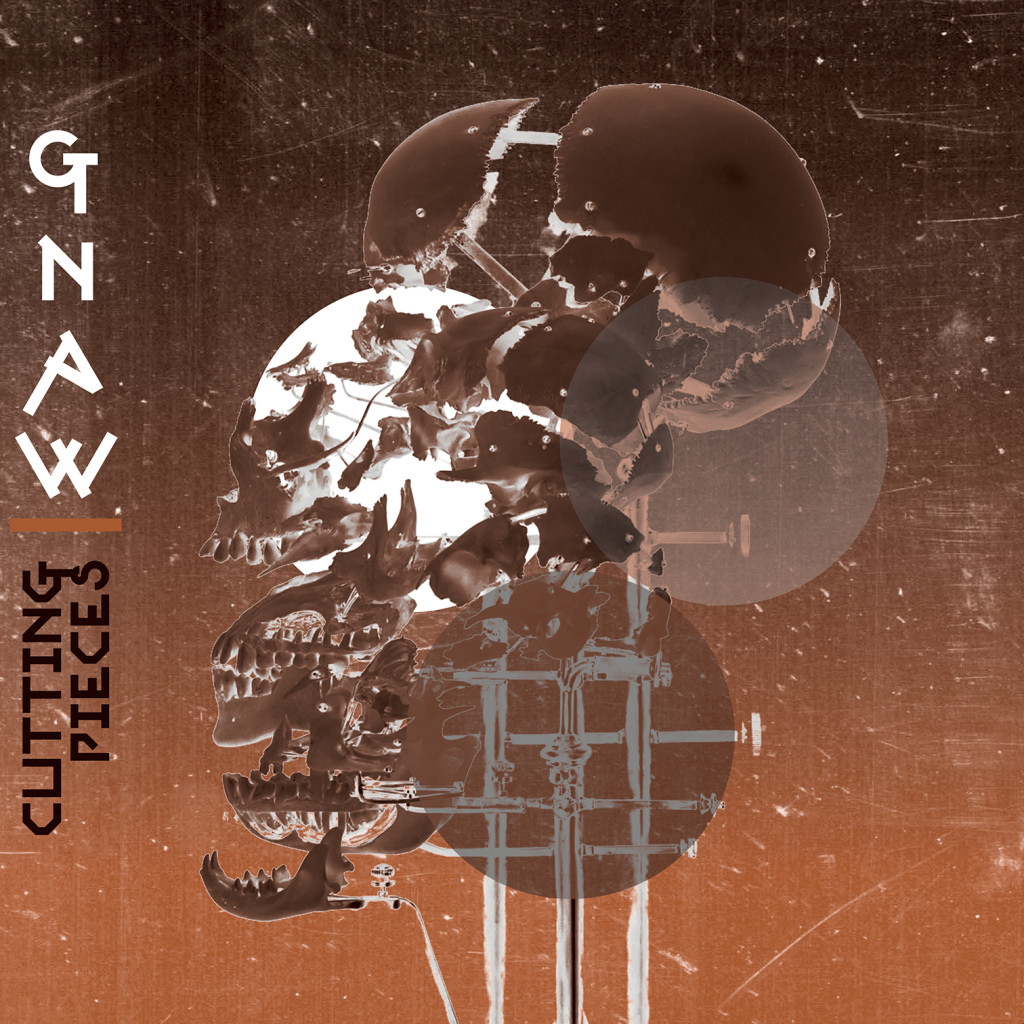 https://www.facebook.com/Gnawtheband
https://www.translationloss.com
https://www.facebook.com/TranslationLossRecords
https://twitter.com/TranslationLoss
https://translationlossrecords.bandcamp.com