A caustic slab of gnarled death metal from Swedish outfit, EXTERMINATION TEMPLE, has been thrust bluntly forth into the universal public's ears today through the dispatching of the opening track to the cryptic outfit's impending Lifeless Forms 7″ EP.
No Clean Singing puts the EXTERMINATION TEMPLE monstrosity dubbed "Physical Torture" on display for the first time, issuing of the track's output, "The guitar leads move from moans to shrieks, with whammy-bar solos swooping and diving like fire-bombers. The pacing changes, accelerating into thrashing assaults with deep, drilling riffs and then dropping back into that huge, pile-driving rumble. And the vocals? Utterly deranged. A menagerie of agonized howls and skin-splitting shrieks that sound exactly like someone undergoing… physical torture."
Enter the No Clean Singing portal and endure EXTERMINATION TEMPLE's "Physical Torture" RIGHT HERE.
The cryptic EXTERMINATION TEMPLE is another project from the same artist who crafts the blackened hardcore madness of Broken Cross, and while the outfit's self-titled 2014 cassette demo was an equal mix of black and death metal, the impending Lifeless Forms 7″ is undoubtedly overall more death metal. Self-produced and recorded by the artist, the creepy and twisted sound carries direct influences from old-school Swedish death metal, with elements of hardcore and experimental/atmospheric influences, and lyrics that deal with death, mental illness, and morbidity.
Lifeless Forms is pressed on 7″ red vinyl, and bears sinister cover artwork by Dwid Hellion (Integrity, Vermapyre, Psywarfare). The EP will see release through Apocalyptic Visions, the DIY label also operated by the EXTERMINATION TEMPLE architect, on March 4th. Preorders are available HERE.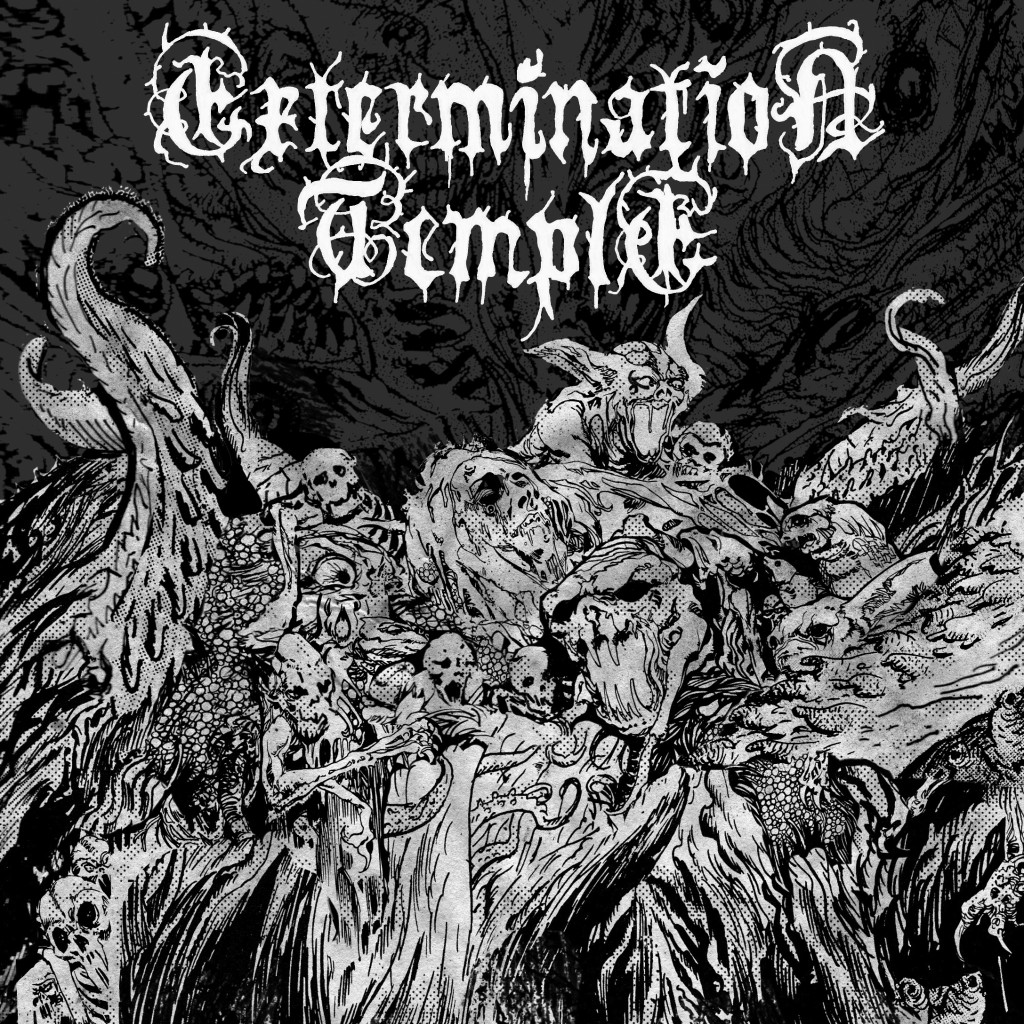 http://www.exterminationtemple.bandcamp.com
http://www.facebook.com/exterminationtemple
http://www.apocalypticvisions.bigcartel.com