The vinyl version of the Lifeless Forms 7″ EP by ambiguous Swedish death metal solo outfit EXTERMINATION TEMPLE is now available.
The cryptic EXTERMINATION TEMPLE is another project from the same artist who crafts the blackened hardcore madness of Broken Cross, and while the outfit's self-titled 2014 cassette demo was an equal mix of black and death metal, the impending Lifeless Forms 7″ is undoubtedly overall more death metal. Self-produced and recorded by the artist, the creepy and twisted sound carries direct influences from old-school Swedish death metal, with elements of hardcore and experimental/atmospheric influences. Lyrically contemplating such subjects as death, mental illness, and morbidity, the appropriately malevolent cover artwork was created by Dwid Hellion (Integrity, Vermapyre).
Having seen digital release via Bandcamp in March, following several manufacturing delays the vinyl version of Lifeless Forms is now available, the EP pressed on red wax and released through Apocalyptic Visions, the DIY label operated by the EXTERMINATION TEMPLE architect.
Stream EXTERMINATION TEMPLE's entire Lifeless Forms EP at Bandcamp HERE and Soundcloud HERE.
Place physical 7″ orders HERE, and digital orders HERE. The record will be available via iTunes and other major digital retailers in the coming days as well.
New EXTERMINATION TEMPLE material is being devised by its obscure creator, with additional recordings to be released in the not so distant future. Stand by for more updates in the coming months.
In an early premiere of the Lifeless Forms EP's "Physical Torture," No Clean Singing proclaimed, "The guitar leads move from moans to shrieks, with whammy-bar solos swooping and diving like fire-bombers. The pacing changes, accelerating into thrashing assaults with deep, drilling riffs and then dropping back into that huge, pile-driving rumble. And the vocals? Utterly deranged. A menagerie of agonized howls and skin-splitting shrieks that sound exactly like someone undergoing… physical torture." About.com's heavy metal sector just posted a 4/5 review of the EP which includes, "EXTERMINATION TEMPLE's diseased death metal is of a strain purists can get behind. Gnarly and unforgiving, it's sure to give the ole neck a workout… Lifeless Forms is a nasty little chunk of Swedeath that has this writer excited for more." Metal Rules agreed with a 4/5 review as well: "An intersection of traditional Swede-death and crusty blackened thrash, it's a surprisingly well crafted DIY project… the four tracks on Lifeless Forms seethe like a hybrid of early Dismember, Bathory, and Discharge… each tune charging hard and fast with tempered groove and fiery, full throated exaltations of evil."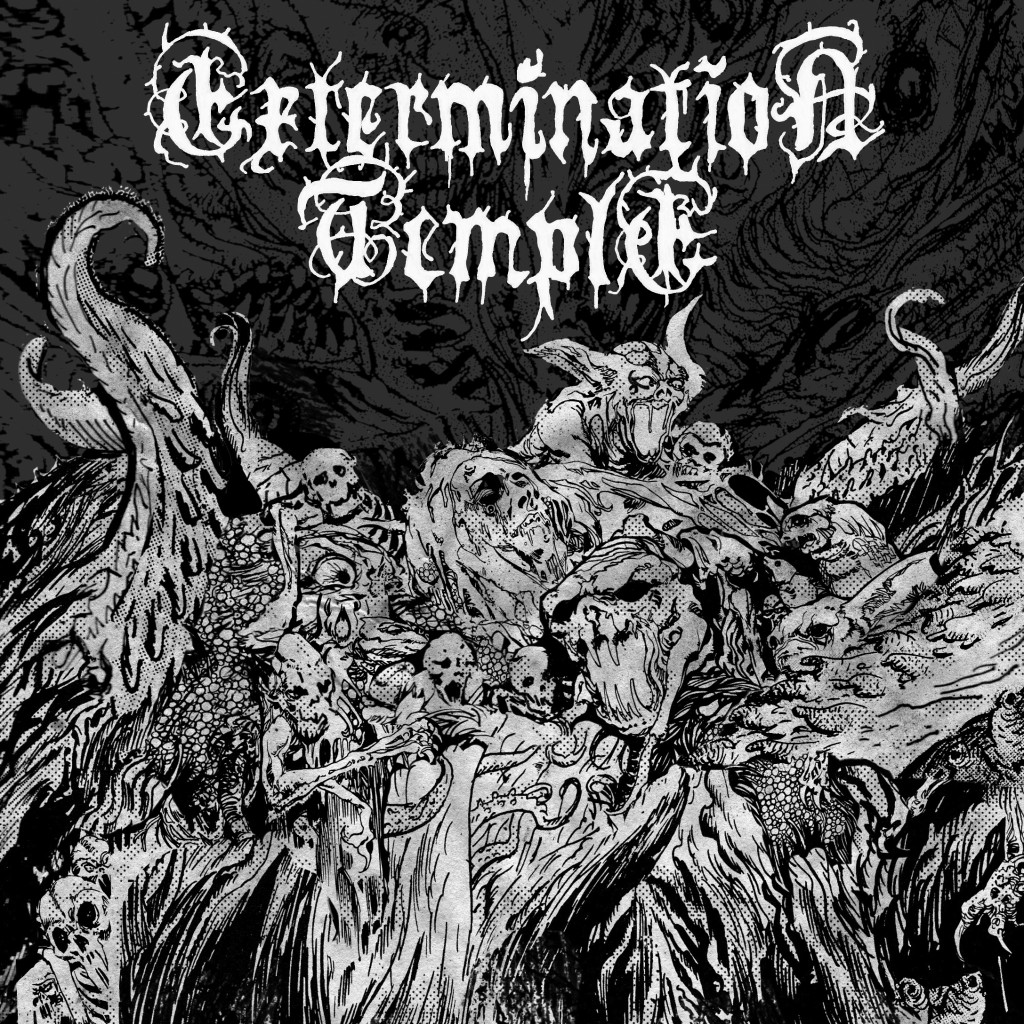 http://www.exterminationtemple.bandcamp.com
http://www.facebook.com/exterminationtemple
http://www.apocalypticvisions.bigcartel.com