Cryptic Swedish outfit, EXTERMINATION TEMPLE, is preparing for the release of the outfit's first vinyl release with the Lifeless Forms 7″ EP in early March.
EXTERMINATION TEMPLE is another project from the same artist who crafts the blackened hardcore madness of Broken Cross, and while the outfit's self-titled 2014 cassette demo was an equal mix of black and death metal, the impending Lifeless Forms 7″ is undoubtedly overall more death metal. The creepy and twisted sound carries direct influences from old-school Swedish death metal, with elements of hardcore and experimental/atmospheric influences, and lyrics that deal with death, mental illness, and morbidity.
Self-produced and recorded by the artist, pressed on red vinyl, and fitted with sinister cover artwork created by Dwid Hellion (Integrity, Vermapyre, Psywarfare), the Lifeless Forms 7″ will see release through Apocalyptic Visions, the DIY label also operated by the EXTERMINATION TEMPLE architect. Audio samples and preorders will be posted in the coming days.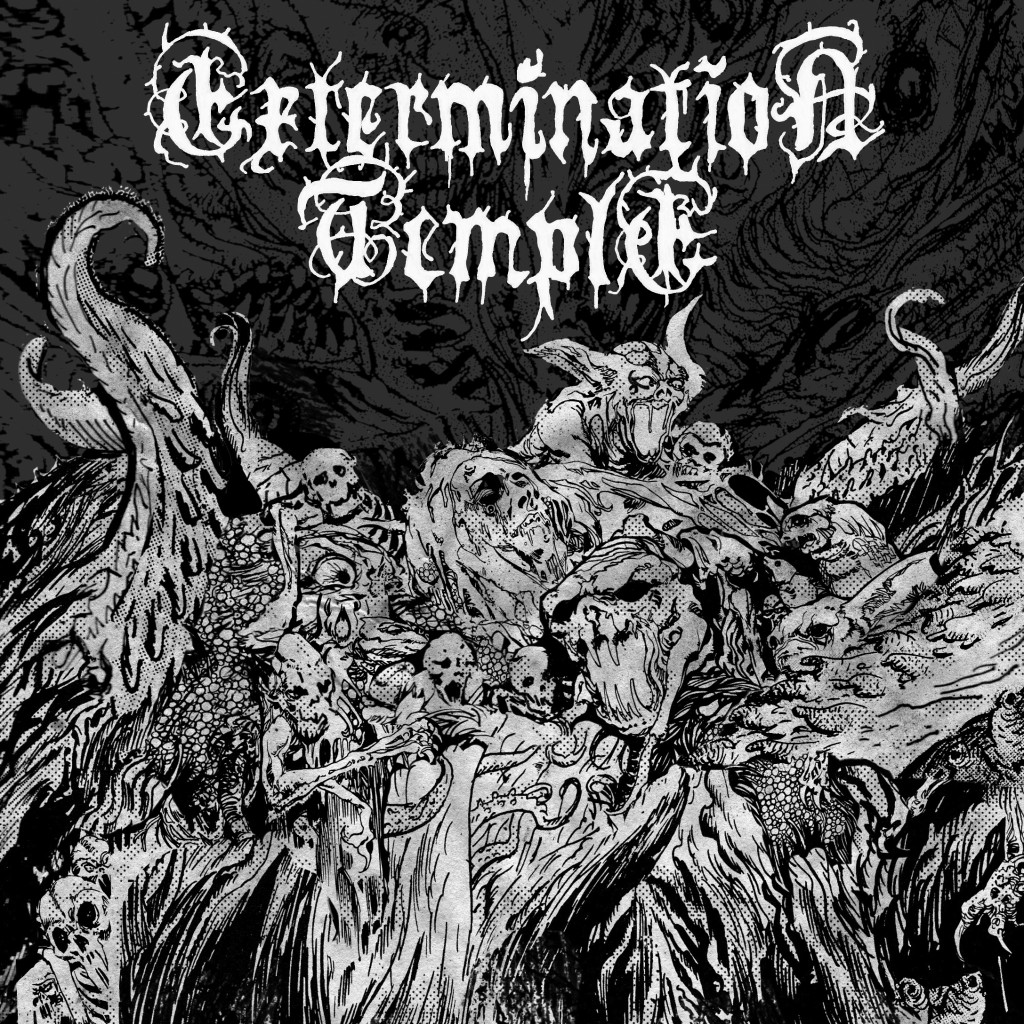 Lifeless Forms Track Listing:
1. Physical Torture
2. Dissolve Into Dust
3. R.F.O.D.
4. Vampire Of Suicide Death
http://www.exterminationtemple.bandcamp.com
http://www.facebook.com/exterminationtemple
http://www.apocalypticvisions.bigcartel.com