This just in from the headquarters of Germany's outstanding underground rock purveyors, Exile On Mainstream Records, now celebrating 15 years and 70 label releases:
Who would have expected this? It seems as if it was only yesterday that we started folding inserts and assembling wooden boxes for our first release, Payola's !Hecho Totalmente A Mano! 7-inch. Having started out on a shoestring, in the beginning this label was nothing but a crazy idea in the backyard on a drunken night, buried in the haze of an April Fool's joke (yeah, that's right, the official business started on 1st April 1999, no shit) but what it became – a story, a statement, a life!
15 years of trying to torpedo almost every cliché of the shallow trench this business is by raising fists and artistic inspiration to the sky. I have been waiting 15 years for the moment to scream out "Look – we are still here!" Let's be honest, though, it's probably only the face in the mirror that needed this evidence the most.
Anyway, with 70 releases under our belt, a serious amount of tours and uncounted nights worked through, as well as celebrations of true, honest and classy art, it's about time to celebrate, and what would be a better fit than the mighty Roadburn Festival being our host and home for this extravaganza?
Not only has Exile On Mainstream been involved with the festival to end all festivals for more than a decade now, its ethics incorporating art, underground and an attitude we appreciate and endorse to unlimited extent, it's long been topped by an ongoing deep personal friendship between Walter and myself that not only makes Roadburn the best festival for a celebration – it makes it the ONLY one we would wanna have.
So please find yourself invited to a special celebration held at the Cul de Sac venue on Friday, April 11th, presenting four acts that have been picked to illustrate the wide array of styles and attitude this label stands for and for their special connection that binds them to us.
The first 100 attendees will receive a free compilation CD containing current sounds on Exile On Mainstream, unheard versions and unreleased, exclusive songs by Obelyskkh, The Antikaroshi, A Whisper In The Noise and many more.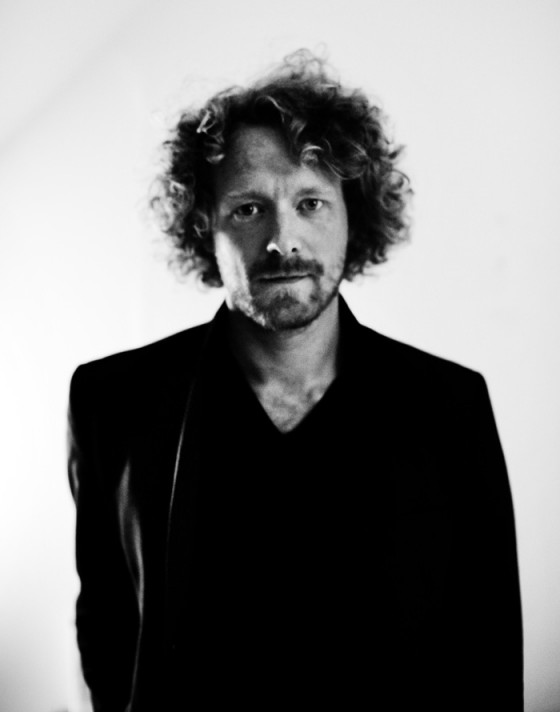 KRISTIAN HARTING
Like most artists on EOM, Kristian all of a sudden turned up at a private party and won us over within a blink of an eye with his deep and soulful tunes. Inspired by sufi-music, mali-blues, western low-fi pop and the avant-garde Kristian Harting aims to write beautiful songs and music using whatever gritty, noisy, pretty, dirty, smooth, wonderful sounds are to hand.
"To me Roadburn has always stood as the essence of musical integrity, curiosity and sense of quality. Never victimized to fashion and cheap populism. Exactly how I feel about Exile on Mainstream too. To be part of both makes me extremely proud, excited and humble" – Kristian Harting
CONNY OCHS
Conny Ochs draws on his most primordial self in the creation of music, with a pristine commitment to his own emotionality. What is channeled into his music, tone and lyrics is nothing but the truth. Sometimes happy, sometimes sad, sometimes nasty, sometimes nice, sometimes begging, sometimes proud, sometimes cheerful, sometimes bitter, sometimes lost, sometimes found.
"Exile on Mainstream is my home and base. Here is where I found freedom and understanding as well as passion and a soulful of fury, and i am proud to be a part of this gowing family since more than three years now. To be celebrating the 15th anniversary of this ever young and burning label at Roadburn is matching soul entities. Where else could we set a light better than in this creative, inspiring, tolerant and evolving atmosphere? Burn bright!" – Conny Ochs

TREEDEON
This band might not be known to you before the show but the members should be no unknowns: Arne Heesch of German Noise-classics Ulme, Yvonne Ducksworth of Jingo de Lunch and Boomer of German Proto-NoiseStoners Kaeng have been earning merits in the underground for a fair few years, and now they've teamed up to deliver the best AmRep-styled noise currently existing – fuelled with an urgency that will leave you breathless. That's a threat and promise.
"In the as of yet, 'short history of our band', what an honor for us: To play at the Roadburn Festival! Roadburn has hosted such a long list of musicians that have influenced the way we perceive and play music. Exile on Mainstream has allowed this to happen, a label which has been a diamond in the rough by consistently showing deep commitment and integrity, plus extreme attention to detail, in supporting bands and music we love..Happy 15th!" – Arne, Yvonne, Boomer / Treedeon
BULBUL
Here we are – entering a universe consisting of antagonisms such as accessibility and denial, degeneration and full bloom, similarity and dichotomy and vegetables. Bulbul lives by their own standards. The Austrians, unlike other bands, do not casually shop pop history – they chase through it. Sometimes gently ripping parts out and incorporating them in their own sound, other times they pillage through the leftovers of inspiration that might have driven pop music in years past and don't even wait until they are back at the parking lot, they smash it right there in the museum and create something new, unbelievably vital, haunting and unbearable. We keep saying that in some ways this band has been the blueprint for this label and it still bears truth. As chaotically as history evolves I can pretty much confirm that this label wouldn't exist as it is if I wouldn't have seen this band for the first time live almost 20 years ago. There's logic them being signed to Exile On Mainstream.
"Working with Exile On Mainstream doesn't mean getting in the stable being milked. It's more like flying to your nest where mama (replace mama by friend, fan, host, enthusiast… Andreas) awaits you with protecting wings to give you shelter from all the wild things out there and whispers "it's gonna be good" – Raumschiff Englmayr / Bulbul.

Get down with us and party! At the Cul de Sac!

Andreas Kohl | Exile On Mainstream