Following a lengthy dormancy, notorious doom derelicts, GRAVES AT SEA, rise again! Now based in Portland and buoyed by a killer new rhythm section, the band will drop the This Place Is Poison twelve-inch EP upon the living this Spring via the volume dealers at Eolian Empire.
Tracked by drummer Bryan Sours (ex-Subarachnoid Space) and Steve Lobdell at Audible Alchemy and mastered by Ryan Foster at Foster Mastering on their home turf, Side A's "This Place Is Poison" finds the all-consuming, slow-motion sludge for which the band is so synonymous flooding in with a torrent of crusted-over guitars anchored away by swampy bass rumbles and earth-rupturing drums all bathed in the howls and shrieks of the damned. But in shaking off their cobwebs, GRAVES AT SEA have emerged reanimated with a heretofore unheard speed, at least when compared to their syrupy crawl of the past.
On Side B, Black Sabbath's "Orchid" and "Lord Of This World" get bold re-imaginings: "Orchid" is eroded beyond its essence into a morose march towards death while "Lord of This World" gets a grim reconfiguration with grisly riffs, bilious hisses and a blackened atmosphere that takes the original to a dark, desolate realm of desperation and despair.
This Place Is Poison Track Listing:
1. This Place Is Poison
2. Orchid + Lord Of This World
This Place Is Poison will be released via Eolian Empire on 12″ vinyl on April 8, 2014 just before the band's appearance at this year's Roadburn Festival in Tilburg. The EP will be limited to 1000 copies and come available on 140-gram black wax in black inner sleeve with a standard metallic gold on black jacket and one-sided metallic gold on black insert with an included download code. Preorders will be available soon.
GRAVES AT SEA Personnel To Blame:
Nathan Misterek – Vocals
Nick Phit – Guitar
Bryan Sours – Drums
Jeff Mcgarrity- Bass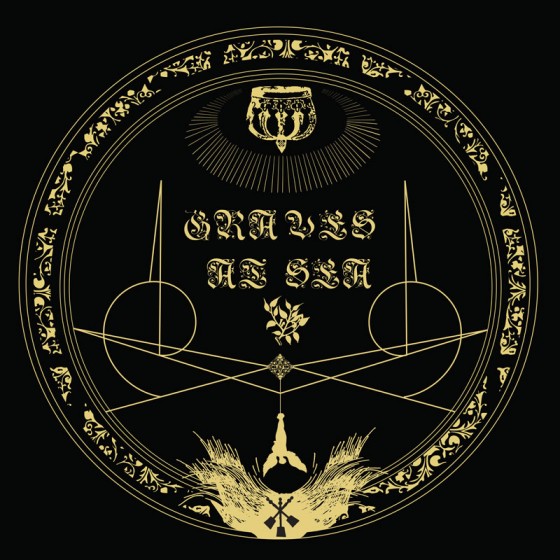 http://www.facebook.com/GravesAtSea
http://www.eolianempire.com