Upstate New York/Western Massachusetts grindcore / powerviolence trio ESCUELA GRIND today unleash their "That Which Does Not Bend Must Break" single via Bandcamp. The special digital single comes in advance of the band's upcoming US tour set to commence this Monday in Philadelphia, Pennsylvania! See all confirmed dates below.
"That Which Does Not Bend Must Break" is a punishing rager of a track that Brooklyn Vegan crowned, "an 80-second dose of pulverizing grindcore with an apocalyptic message," while Revolver Magazine wrote, "the minute-and-twenty-second ripper assaults the listener with discombobulating drum patterns and staccato guitar chugs, and then the 'core comes in when vocalist Katerina Economou bellows, 'Fuck the world/Your god isn't real,' with enough force to level an office park."
Order the single at the ESCUELA GRIND Bandcamp page HERE.
ESCUELA GRIND:
9/06/2021 Haus of Yarga – Philadelphia, PA
9/08/2021 Dirty Dungarees – Columbus, OH
9/09/2021 Femme Fest @ Buzzbin – Canton, OH
9/10/2021 Full Terror Assault Open Air – Cave-in-Rock, IL
9/11/2021 Wake Brewing – Rock Island, IL
9/12/2021 Part Wolf – Minneapolis, MN
9/13/2021 Cactus Club – Milwaukee, WI
9/14/2021 Rhythm Records – Bismarck, ND
9/15/2021 AFL/CIO Labor Temple – Rapid City, SD
9/16/2021 Mobash Skatepark – Missoula, MT
9/17/2021 Substation – Seattle, WA
9/18/2021 Plaid Pig – Tacoma, WA
9/19/2021 Mano Oculta – Portland, OR
9/22/2021 Corbin Bowl – Los Angeles, CA
9/23/2021 Haus On NY – Las Vegas, NV
9/24/2021 Nile Basement – Mesa, AZ
9/26/2021 Three Links – Dallas, TX
9/27/2021 Vino's – Little Rock, AR
9/28/2021 Southgate House – Newport, KY
9/29/2021 The Golden Pony – Harrisonburg, VA
9/30/2021 JB Lovedrafts – Harrisburg, PA
10/01/2021 Atlas Brew – Washington, DC
10/2/2021 Kingsland – Brooklyn, NY
More to be added soon. Visit escuela-grind.com and facebook.com/escuelagrind to stay up to date!
ESCUELA GRIND delivers a cogent fusion of grindcore, powerviolence, and death metal with politically-charged lyrics inspired by modern contradictions, unrest, and personal growth. Since their formation in 2016, the hyper-powered trio's knack for sonic decimation has captivated the extreme metal underground. Kerrang! Hailed the band's "short-sharp-shock death-grind that would blow the wigs off of casual listeners," while No Echo noted, "the group brings to mind the fast hardcore punk of the Slap a Ham Records and 625 Productions catalogs, all pushed through a focused delivery that keeps the attack on point." ESCUELA GRIND was listed among Revolver's Bands You Need To Know (2018) and has had music featured in the movie Honorkilling featuring Mercedes the Muse (TROMA films). With years on the road behind them and the ambition to take it even further in a post pandemic world, ESCUELA GRIND brings their unmistakable positivity and high-energy to each performance.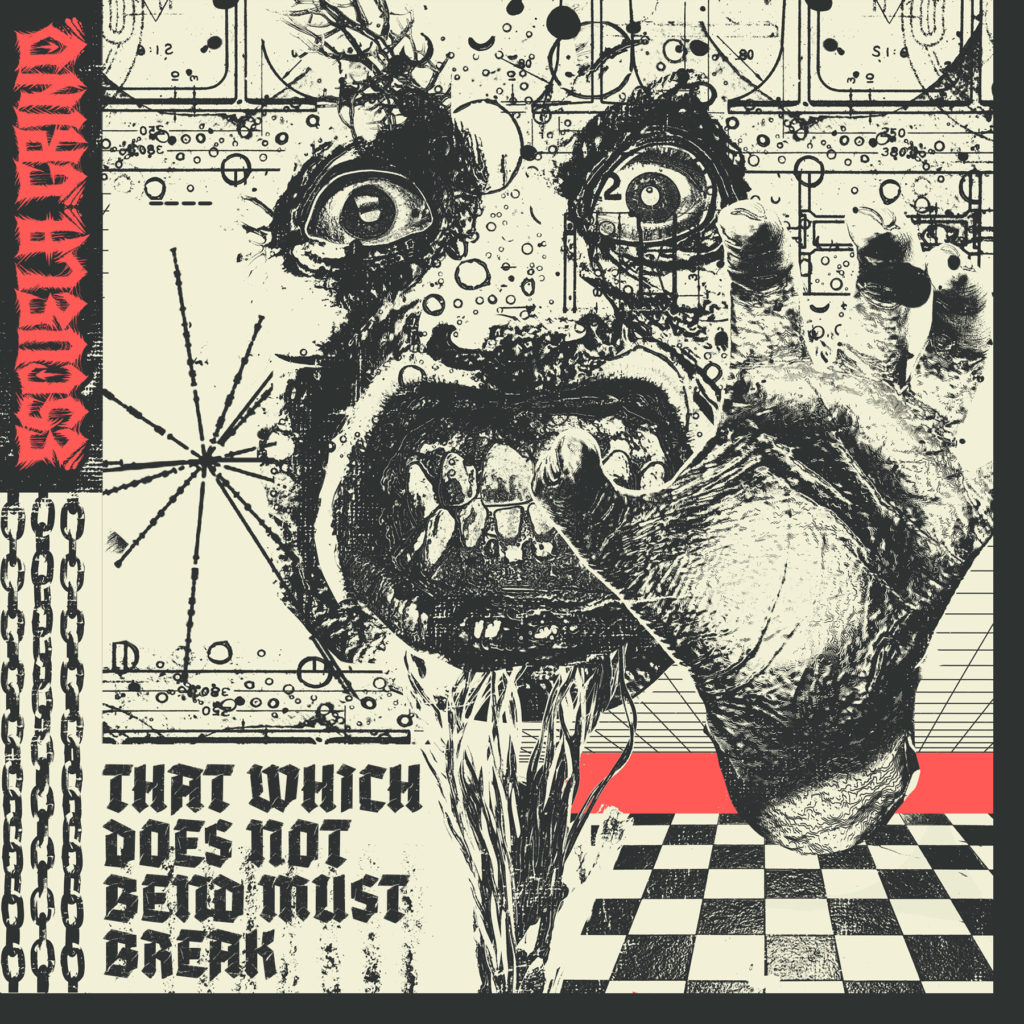 http://www.escuela-grind.com
http://www.facebook.com/escuelagrind
http://www.instagram.com/escuelagrind
http://www.youtube.com/escuelagrind
http://www.twitter.com/escuela_grind
http://www.escuelagrind.bandcamp.com
https://open.spotify.com/artist/75lXMXjUfNNbrBz6auGvvG
https://music.apple.com/us/artist/escuela-grind/1487860884