photo by Derek Carr
Vancouver, British Columbia-based blackened/progressive death metal outfit ATRÆ BILIS, has issued "Bacterium Abloom," a new single from their Apexapien debut LP. With its October release through 20 Buck Spin looming, the label today unveils preorders for the decimating record.
ATRÆ BILIS' Apexapien was recorded by Matt Roach at Rain City Recorders, engineered by Matt Roach and Christian Donaldson with assistant engineering by Emily Ryan and Jonathan Mazzeo and drum technician Alex Glassford. The record was mixed and mastered by Christian Donaldson (Cryptopsy, Despised Icon, Beneath The Massacre) and completed with stunning cover art by Eliran Kantor (Atheist, Bloodbath, Hate Eternal, Sodom, Kreator), layout and design by Dan Fried, and photography by Rob Zawistowski.
ATRÆ BILIS reveals, "Apexapien is a concept piece. Its narrative follows a healer's contempt toward the powers that be, who beckoned a lifetime spent purging the earth of its cancers and maladies through physical consumption. Lyrically, each song sections the account. Following the opening of the third eye, 'Bacterium Abloom' illustrates a lens into the horror of a newly perceived world. Musically, we explore further dimensions and expanses within our soundscape.
Inspired by the death of a loved one, subsequent grief and a series of profound psychedelic experiences, this is the sound of death metal formulas that have been forged with the peripheral and the fluid. It's also the sound of an unrelenting focus on punishment and catharsis."
Stream ATRÆ BILIS' "Bacterium Abloom" now at YouTube HERE and Bandcamp HERE as well as across all digital platforms.
Highly recommended for fans of Ulcerate, Gorguts, Deathspell Omega, Wormed, Cannibal Corpse, Suffocation, Immolation, Dead Congregation, Hate Eternal, and Morbid Angel, 20 Buck Spin will issue Apexapien on CD, cassette, and digital platforms on October 8th, with the vinyl to follow on December 3rd.
Preorders and merch bundles are now available at the label webshop HERE and Bandcamp where "Lore Beyond Bone" is also playing HERE.
Watch for additional audio samples and more on the album to post over the weeks ahead.
Canada has long been a wellspring from which fierce technical brutality has continuously flowed. In that tradition, ATRÆ BILIS offers the imminent predatory attack of Apexapien, their debut full-length offering and one poised to set them on a path of unfettered exploration and intensity. Like many bands on the 20 Buck Spin roster, ATRÆ BILIS takes elements of several metallic subgenres and twists them together into a distinctive alloy greater than the sum of its parts.
On Apexapien, the follow-up to the highly praised 2020 Divinihility EP, angular, blackened dissonance, exhilarating experimental progressivism, and crushing guttural savagery merge into a cacophony of violently discordant death metal, all held together with a strict focus, discipline, and astonishing percussive momentum. Thoroughly modern in scope and mercilessly severe in execution, the heinous battering inflicted on Apexapien establishes ATRÆ BILIS at the vanguard of a new breed of forward-looking death metal bands not content to simply pay tribute to or completely abandon the genre's towering progenitors.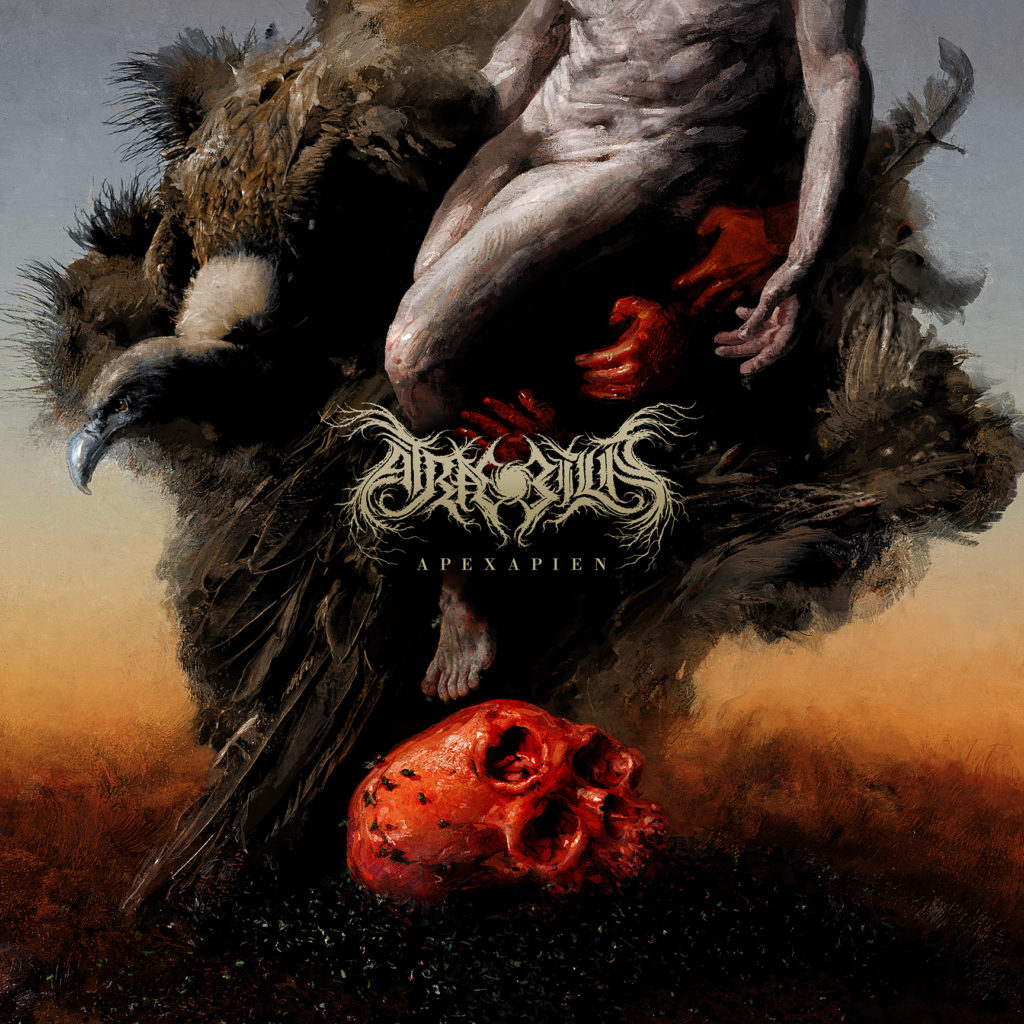 https://www.facebook.com/atraebilis
https://www.instagram.com/atraebilis
https://linktr.ee/atraebilis
https://atraebilisdeath.bandcamp.com
http://www.20buckspin.com
https://listen.20buckspin.com
https://www.instagram.com/20buckspinlabel
http://www.facebook.com/20buckspin
http://www.twitter.com/20buckspinlabel