Following the September release of their glorious tenth full-length studio album, Primitive And Deadly, EARTH has announced a mammoth European tour commencing in January and February 2015. The touring lineup shall comprise Dylan Carlson, Adrienne Davies and Don McGreavy, who have been perfecting the live renditions of new songs across three continents heavily since August, as well as revisiting older classics. EARTH will be joined by Black Spirituals and Don McGreevy & Rogier Smal Duo on nearly all of the confirmed dates, and additional performances are being added to the routing.
Primitive And Deadly, the immense tenth album from EARTH, was released by Southern Lord in September amidst widespread international touring of Australia, New Zealand, Japan, and all of North America in conjunction with its unveiling. The album has swiftly since become the highest-selling EARTH title to date.
The New York Times reviewed Primitive And Deadly, stating, "Now, EARTH is reconciling its two moods, rugged and contemplative, and doing something it hasn't done since 1996: hire vocalists. Mark Lanegan, once of the Seattle band Screaming Trees, appears on a few tracks, sounding like dread and survival and the white blues; when he sings, you almost feel a crust forming. But the clear-voiced Rabia Shaheen Qazi, of the younger Seattle band Rose Windows, suggests something fresher on 'From the Zodiacal Light,' a long song at the record's tasty heart, essentially a series of long approaches to beautiful choruses, with dark words and uplifting chord changes." Pitchfork's grand critique of the album offers, "Primitive And Deadly even begins by recapitulating every phase of the band's career, as opener 'Torn by the Fox of the Crescent Moon' attaches the finesse of latter-day EARTH to a touch of downtrodden, heavy doom… This is the closest Carlson has ever been to leading a rock band, to fully offloading his exceptional sense of control into a systemic and thorough whole… This might be the beginning of a new Earth." A 4-star review from Mojo Magazine praised the album as "the most accessible and rounded album yet, With lyrics come more linear structures, but this remains snugly EARTH with customary power and unhurried, circular riffs. A presence as forceful as Lanegan could distract, but his growl merges with the whole – Qazi's declamation is otherworldly. An Earth reborn, then." The Guardian proclaimed, "If altered states and slow-motion meditation are your thing, EARTH remain the somnambulant motherlode," Rock A Rolla praised, "This is as close as EARTH have ever come to perfection," Kerrang's 4K review included, "Painful slowness has never sounded so powerful," and Drowned In Sound oozed with, "Primitive and Deadly is the latest in a recent suite of triumphs – by this point EARTH are masters of their game, making music that's bigger and more powerful than anything mere mortals should be able to create."
Primitive And Deadly is out now via Southern Lord. The entire album is now streaming AT THIS LOCATION. A full live set from EARTH's recent visit to Brooklyn is playing HERE and an extensive trailer for the album playing RIGHT HERE.
Primitive and Deadly is available direct through the band's official store HERE, via iTunes HERE, and through Amazon HERE.
EARTH Winter European Tour 2015 w/ Black Spirituals, Don McGreevy & Rogier Smal Duo:
1/22/2015 OCCII – Amsterdam, NL
1/23/2015 La Maroquinerie – Paris, FR
1/24/2015 L'Epicerie Moderne – Lyon, FR
1/25/2015 Dachstock – Reitschule – Bern, CH
1/27/2015 Antigel Festival – Geneva, CH *
1/28/2015 Lo Fi Club – Milan, IT
1/29/2015 Init Club – Rome, IT
1/30/2015 Freakout Club – Bologna, IT
1/31/2015 Orpheum Extra – Graz, AT
2/01/2015 Kino Siska – Ljubljana, SK
2/02/2015 Arena – Vienna, AT
2/03/2015 Mochvara Klub – Zagreb, HR
2/04/2015 A38 – Budapest, HU
2/06/2015 K4 – Nurnberg, DE
2/07/2015 Club Manufaktur – Schorndorf, DE
2/08/2015 Volksbuhne – Berlin, DE
2/09/2015 Pipl – Moscow, RU w/ Nadja *
2/10/2015 Kuudes Linja – Helsinki, FI w/ Janne Westerlund *
2/11/2015 Debaser Strand – Stockholm, SE
2/12/2015 Vulkan Arena – Oslo, NO
2/13/2015 Truckstop Alaska – Gothenburg, SE
2/14/2015 Voxhall – Aarhus, DE
2/15/2015 Jazzhouse – Copenhagen, DK
2/17/2015 FZW – Dortmund, DE
2/18/2015 Vera – Groningen, NL
2/20/2015 Islington Assembly Hall – London, UK
2/21/2015 The Oobleck – Birmingham, UK
2/22/2015 Brudenell Social Club – Leeds, UK
2/23/2015 The Cluny – Newcastle, UK
2/24/2015 The Komedia – Brighton, UK
2/25/2015 De Kreun – Kortrijk, BE
2/27/2015 Kyttaro Club – Athens, GR *
2/28/2015 Borusan Müzik Evi – Istanbul, TU *
[* EARTH only]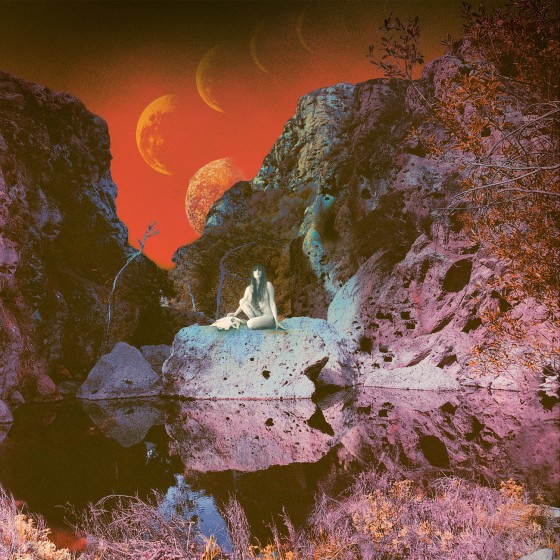 http://www.thronesanddominions.com
https://www.facebook.com/thronesanddominions
http://www.southernlord.com
http://twitter.com/twatterlord
http://southernlord.bandcamp.com
http://www.facebook.com/SLadmin