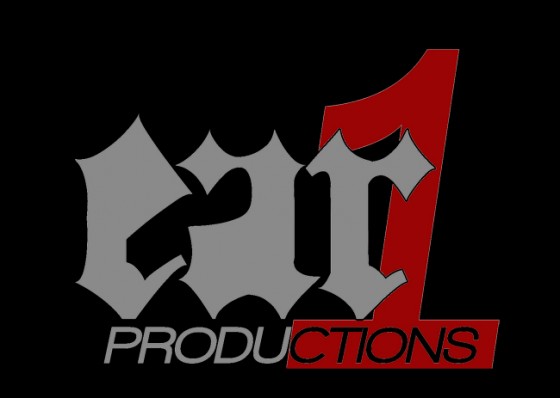 Earsplit is stoked to join forces with Connecticut-based indie label Ear One Productions on their upcoming Winter and Spring releases. Formed in 2012 by hardcore/music scene vets Mike Livingston and Jay Reason, the label holds major clout within the Connecticut scene and well beyond. With seven Ear One titles out to date, including discs from When Waters Rise, Bonded Through Hate, Priapism, Big Ed, Continuum, The Curse Of Her Flesh and Sinners, the label's roster boast s only bands from their home state. 2013 will prove to be the label's biggest year yet…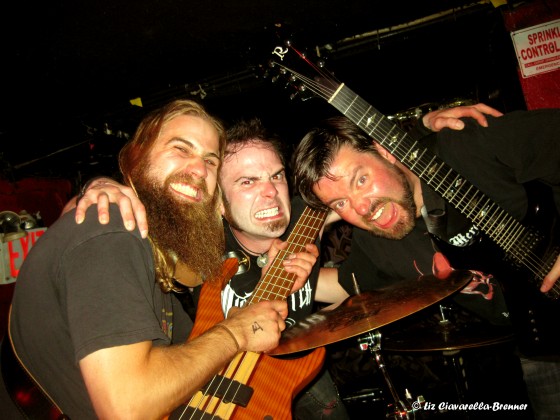 First up, traditional, occult-bent metal trio NIGHTBITCH, influenced by wicked women, unholy passions and fire nights, will unleash their latest Danzig and Blackmore-driven bone metal anthems with the three song Chainmaker 12″. Formed by Ipsissimus guitarist Ryan Adams (ex-Catalyst, ex-Capharnaum, Profanatica Session) with longtime friends, drummer/vocalist Chris Taylor (Treebeard, Garbage Barge, Kingdom Of Sorrow-live) and bassist Mark Eles (De Omega), NIGHTBITCH has unleashed a plethora of cult cassette and vinyl releases over the years, and will penetrate the annals of rock even deeper with Chainmaker and more in 2013.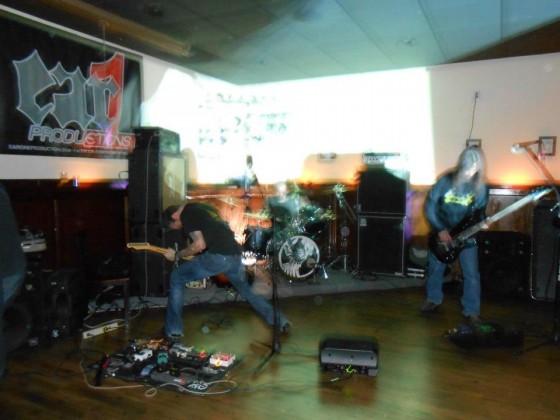 Early this Spring, roaring experimental doom trio WHEN THE DEADBOLT BREAKS will drop their most massive musical endeavor to date, with their sprawling fourth full-length release, Drifting Towards The Edge Of The Earth. With a nearly two-hour-long diverse, debilitating doom/sludge metamorphosis taking place, the mammoth album will be released as a 2xCD or 2xLP package. Formed in 2005 by ex-Cable guitarist/vocalist Aaron Lewis, alongside bassist/vocalist Mike Parkyn and drummer Rich Kalinowski, a constant list of extra musicians and vocalists constantly appear on WTDB releases, which have included full-lengths on FuzzTown and Spare Change Records and a split with Negative Reaction. Watch for this band on tour throughout the year.
Late Spring/early Summer will see the release of the entire discography from Ear One co-owner Jay Reason's first band, VOICE OF REASON. The band made a major impact in the New England hardcore scene and beyond in the mid-late 90s, boasting a high-paced, positive/anthem-based delivery but still maintaining a hard edge of urgency similar to early acts like Chain Of Strength, Seven Seconds and Gorilla Biscuits, and at the time comparable to Ten Yard Fight and Ensign. The band played alongside everyone from Hatebreed and Warzone to New Found Glory and Saves The Day and recorded with legendary NYHC producer Don Fury. Looking Back to The Way Things Were: Voice of Reason 1995 – 2001 is a remastered collection of the band's 32-song discography, and is set to be delivered as a limited edition CD and FREE digital download.
—–
Mike Livingston, having started out as a hardcore/thrash DJ in the mid-80s helped bring the two scenes together in the crossover movement, moved on to work with Metal Blade Records, Aardshock America Magazine and more. Musically after playing with local acts Radium, Atmosfear, Smoke The Prophet, Black Wytche and Drained of Life, Livingston did time with NYHC act 25 Ta Life followed by several years in Connecticut hardcore brutes 100 Demons, in addition to opening his own recording studio. Jay Reason is a musician, graphic designer and digital content creator who was the lead singer and founder of hardcore punk bands Voice Of Reason and The Distance, and is the current frontman for Blackened (with members of Hatebreed). Hired by Hatebreed frontman Jamey Jasta, Jay was label manager/A&R of Stillborn Records from 2001 to 2007. Jay brings over 15 years of experience to the roll following stints with Sony Music, Jive Records and various independent artists / label consultations, signings.
http://www.nightbitch.net
https://www.facebook.com/pages/When-the-Deadbolt-Breaks/181287835243416
https://www.facebook.com/voiceofreasoncthc
http://www.earoneproductions.com
https://www.facebook.com/earoneproductions