[photo by Johnny DeBlase]
disˈriT͟Hmēə/
noun | Medicine
abnormality in a physiological rhythm, especially in the activity of the brain or heart.
Profound Lore Records confirms the impending release of DYSRHYTHMIA's newly-completed seventh studio album, The Veil Of Control, which will make its way into the public domain this September.
Since their inception over seventeen years ago, NYC-based power-trio DYSRHYTHMIA has fully established themselves as one of the most notable progressive and unique instrumental metal bands. Through six prior full-length albums, guitarist Kevin Hufnagel, bassist Colin Marston, and drummer Jeff Eber have shown the ultimate in musical fortitude and expression through wondrous jaw-dropping musical compositions that have always retained a live, forceful energy yet focused attention to detail and dynamics. Through these traits, it's easy to see why Hufnagel and the ever prolific Marston were specifically recruited by Gorguts mastermind Luc Lemay to join his band when he resurrected the legendary technical death metal wonder several years ago.
With their new album The Veil Of Control, the band's first since their Test Of Submission Profound Lore debut in 2012, DYSRHYTHMIA has once again created a new expression within their boundary-pushing repertoire. The album sees Hufnagel solely using a twelve-string guitar on the LP, a facet that will go unparalleled within the niche genre of "instrumental progressive music", demonstrating again the band's importance within the scene.
Captured at Menegroth, The Thousand Caves, in Queens — recorded, mixed and mastered by Colin Marston, with artwork by Marston and Kevin Hufnagel — The Veil Of Control will see release via Profound Lore Records on September 23rd. Audio samples, live updates, and more will be released throughout the Summer months advancing the album's release.
DYSRHYTHMIA:
Jeff Eber – drums
Kevin Hufnagel – guitars
Colin Marston – bass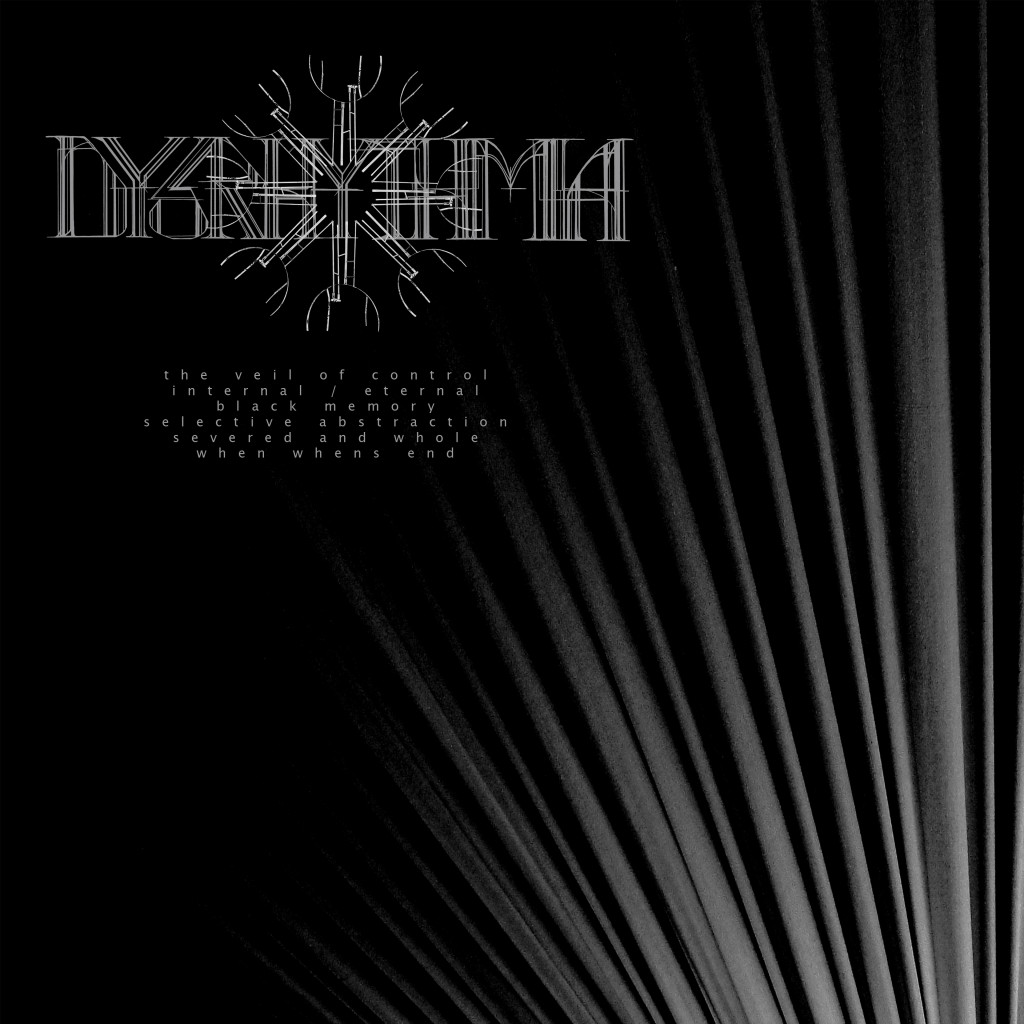 The Veil Of Control Track Listing:
1. The Veil Of Control
2. Internal/Eternal
3. Black Memory
4. Selective Abstraction
5. Severed And Whole
6. When Whens End
http://www.facebook.com/Dysrhythmia
http://dysrhythmia.bandcamp.com
http://www.profoundlorerecords.com
http://www.facebook.com/profoundlorerecords
http://www.profoundlorerecords.bandcamp.com