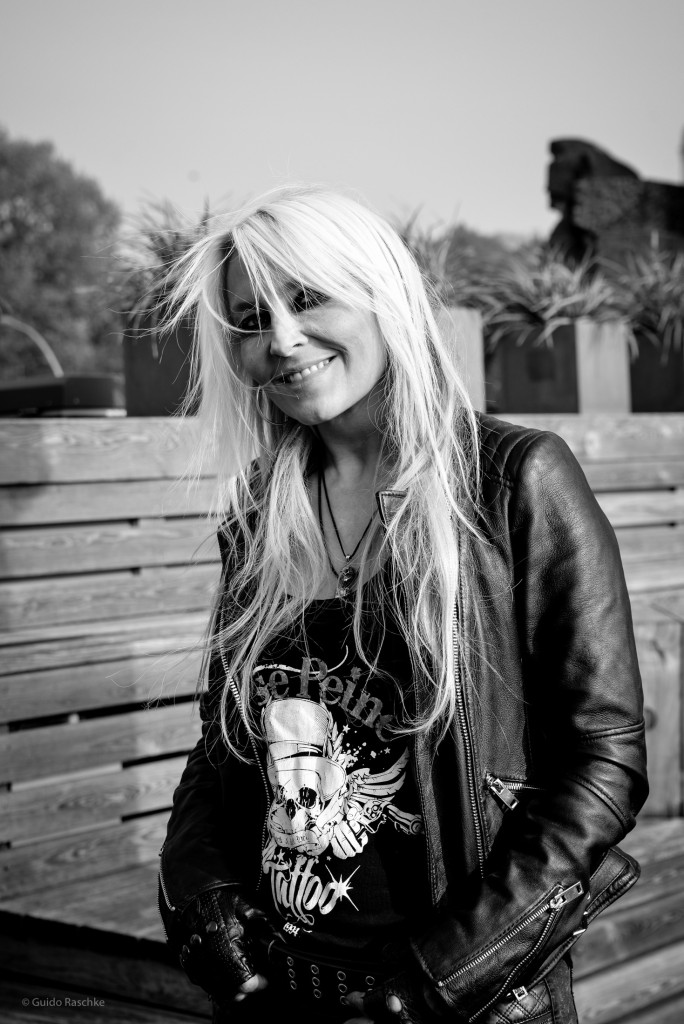 Reigning metal queen DORO PESCH will return to the US next week for short run of live dates leading to her performance at this year's edition of the Rock Carnival in Lakewood, New Jersey alongside The Used, Life Of Agony, Sebastian Bach, Cinderella's Tom Keifer and many others. The tour will kick off on September 24th and run through October 2nd. Direct support (through October 1st) will be provided by New York's Obsidian. See all confirmed performances below and check out the band's video trailer below.
DORO:
9/24/2016 Alrosa Villa -Columbus, OH
9/25/2016 Montage Music Hall – Rochester, NY
9/27/2016 Tupelo Music Hall – Londonderry, NH
9/28/2016 The Chance – Poughkeepsie, NY
9/30/2016 Palace Theatre – Stafford Springs, CT
10/01/2016 Fish Head Cantina – Halethorpe (Baltimore), MD
10/02/2016 Rock Carnival – Lakewood, NJ
DORO released her 2Blu-Ray/3DVD+CD package entitled Strong And Proud – 30 Years Of Rock And Metal through Nuclear Blast earlier this year.
To celebrate her 30th anniversary of performing live, DORO spent 2013/2014 by touring the world extensively, a journey which included three official anniversary shows. The tour kicked off impressively in front of 85,000 people at the world's biggest metal festival, Wacken – followed by two sold-out nights in her hometown of Düsseldorf, where she also started her outstanding career. And everyone came to party with DORO: Phil Campbell (Motörhead), Biff Byford (Saxon), Chris Caffery (Savatage), Blaze Bayley (ex-Iron Maiden), Joakim Brodén (Sabaton), Hansi Kürsch (Blind Guardian), Udo Dirkschneider, Uli Jon Roth, Lordi as well as many more amazing guests.
"We spent endless hours, days, and nights working on the DVD," said DORO, "because we wanted to present a real highlight for all rock and metal fans for the 30th anniversary. We took care of every detail. It began already with the fantastic stage at Wacken. We worked one year on its design. In Düsseldorf, we even celebrated two nights in a row. One 'classic night' with a 40-piece orchestra and one 'balls-to-the wall' rock show on the second evening. It continued subsequently nonstop with an anniversary tour which led us to Russia, South America, and my second home, the US, among other places."
Strong And Proud – 30 Years Of Rock And Metal contains 38 songs in total, including all DORO classics, many old Warlock hits and cover versions of songs such as "Fear Of The Dark" (Iron Maiden) and "Balls To The Wall" (Accept). Additionally, Strong And Proud – 30 Years Of Rock And Metal offers a unique two-plus-hour documentary, Behind The Curtain; Inside The Heart Of DORO. It gives the spectator deep and detailed insights into the world of DORO. "There's great footages from all over the world and never before seen pictures from our life behind the stage. The camera team accompanied us for over one year everywhere and captured very emotional, intimate, and human situations."
To order Strong And Proud – 30 Years Of Rock And Metal visit THIS LOCATION.
http://www.facebook.com/DOROOFFICIAL
http://www.twitter.com/DOROOFFICIAL
http://www.YouTube.com/DOROOFFICIAL