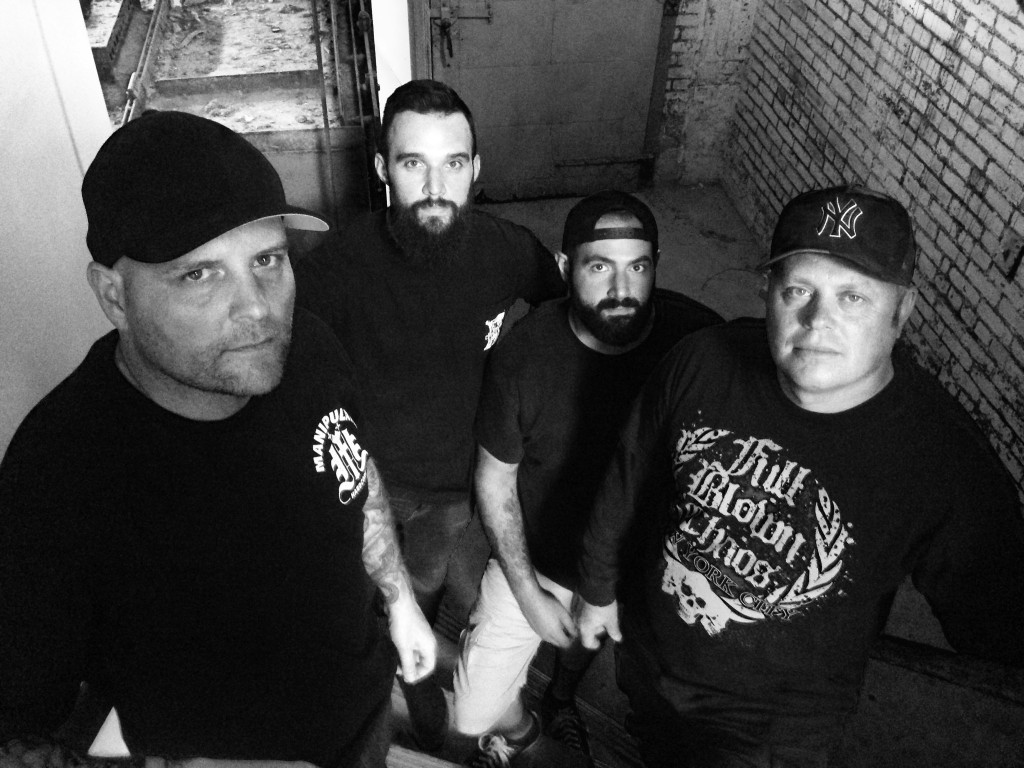 [photo by Kevin Dean]
Darkened in and boiled down to its essence. From Syracuse, New York, arises a vicious new act founded by members of some of the area's most prolific acts; 1000 DROPS OF VENOM.
From the torch bearers that put the sound of one of the worlds prime metallic hardcore origins on the map, 1000 DROPS OF VENOM was forged by a cast of musicians who have helped create the Syracuse sound, with vocalist Karl Buechner (Earth Crisis, The Path Of Resistance, Freya), guitarist Jonathan Dennison (The Promise, Unholy, The Path Of Resistance), drummer Andy Miller (Unholy), and bassist Chris Reilly comprising the brutal backline. This quartet aligns their lethal individual skills into a monolithic surge of acrimonious metallic hardcore of top-tier quality, bearing the trademark brutality of the mid-late 1990s rise of the genre, hardened with time, and captured with modern production values.
The debut recordings from 1000 DROPS OF VENOM have just been completed, and are now being finalized for a 7″ EP release, which features four by-the-throat tracks recorded, mixed, and mastered by Doug White at Watchman Studios in Buffalo, New York (Gym Class Heroes, Brutal Truth, Psyopus). The release will be issued in the coming months, on a label to be announced at a later time. For now, the band has leaked one track from the record, as an early warning of what's to come.
Issues Jonathan Dennison of this new venture, "Well, talks of starting a new band together with Karl has finally materialized. I think fans of our past and present bands will like what we're doing. Musically this band represents how we feel and some things never change." Karl Buechner continues, "JD and I became friends back when Another Victim toured with Earth Crisis in the nineties. Since then we have played music together in Earth Crisis, The Path Of Resistance, and Freya at different points. It was only a matter of time before we put a band together on our own. Our beliefs and our take on metal and hardcore are identical. There is genuine hatred in this music but it's not back to square one. I think it's the best elements of what were known for."
1000 DROPS OF VENOM plays their first show supporting Crowbar this Tuesday, September 20th in Syracuse, also with Borrowed Time and Bleak. Additional live actions will be announced in the weeks ahead, alongside more info on the impending EP.
1000 DROPS OF VENOM Live:
9/20/2016 Westcott Theater – Syracuse NY w/ Crowbar, Borrowed Time, Bleak
Stream 1000 DROPS OF VENOM's "To Their Doom" RIGHT HERE: