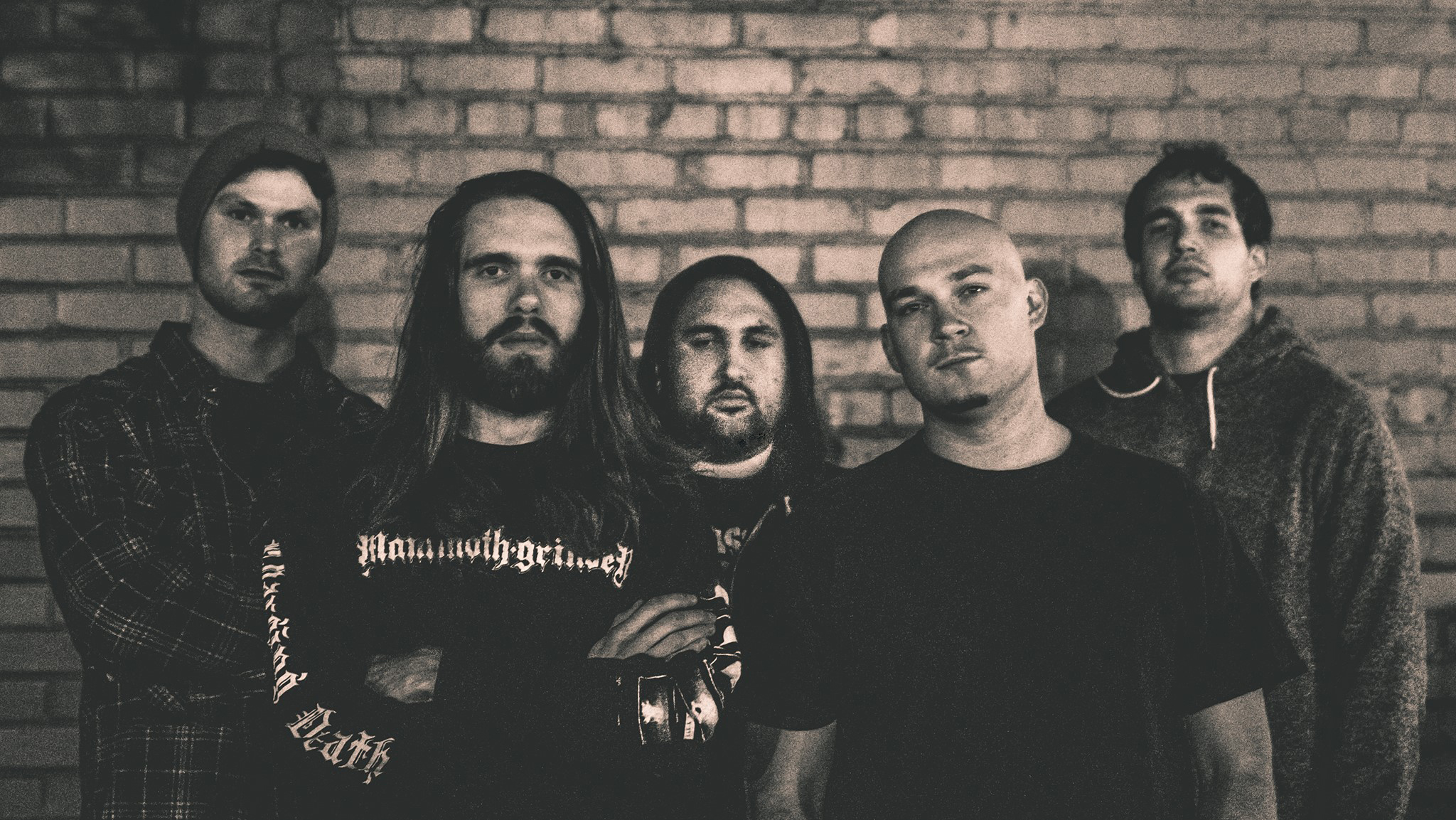 Progressive death metal ensemble INANIMATE EXISTENCE will release their Calling From A Dream full-length this Friday. Engineered, mixed, and mastered by Zack Ohren at Sharkbite Studios in Oakland, California (Suffocation, Fallujah, The Zenith Passage etc.), Calling From A Dream is the story of a young man's journey to reunite with the soul of his lost lover. Through his dreams, she guides him across a dark mysterious world filled with gods and demons.
In celebration of its release, today No Clean Singing is streaming the record in its eclectic entirety noting, "Among the disparate musical pieces within these dynamic songs are jolting, jarring busts of start-stop riffs and fusillades of rapid-fire drumming; the rippling keys of what sounds like a harpsichord and the mystical expressions of a flute; swirling guitar harmonies and fiery solos; bearlike growls, cracked howls, and lofting female vocals (thanks to Adrianna Tentori); brutal, pile-driving rhythms, eerie dissonance, and gliding melodies. The pacing, rhythms, volume, and intensity are in almost constant flux, as are the moods of the music. And somehow it all hangs together, telling a story – or simply providing an ever-shifting series of visions for your mind's eye to conceive."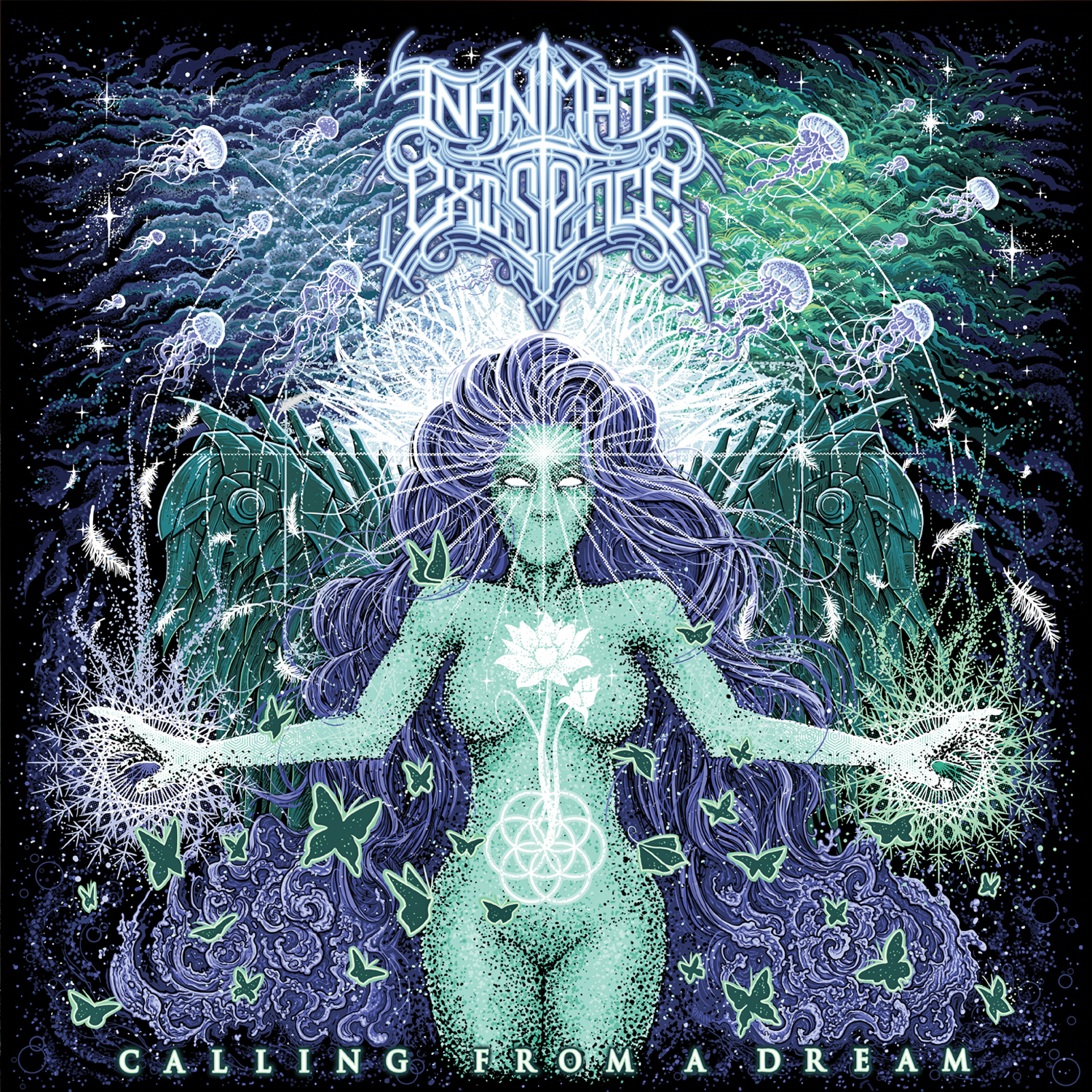 Hear Calling From A Dream now at THIS LOCATION.
Calling From A Dream will see release via Unique Leader Records on September 16th, 2016. Various preorder bundles are currently available at THIS LOCATION.
Calling From A Dream is INANIMATE EXISTENCE's multifaceted, nine-track follow-up their critically-lauded A Never-Ending Cycle Of Atonement studio offering. In a recent 9.5/10 review, Dead Rhetoric boasts, "A lively, dark, and emotive tale awaits those who venture into Calling From A Dream. INANIMATE EXISTENCE continue to improve their storytelling/songwriting abilities, and at this point should be considered one of death metal's finest in this regard. Calling From A Dream is a near-magical listen – technically-impressive death metal that is enhanced by a keen sense of atmosphere and emotion that brings the listener on a compelling trip to a mysterious realm." Angry Metal Guy concurs, "Calling From A Dream's stylistic shift is hugely effective and if the band continue to make albums that are this solid, they're sure to land a place somewhere in the modern death metal pantheon. Added to the much richer and more dynamic production that Zack Ohren achieved on this record, it's a huge step forward…" Wonderbox Metal calls the record, "Very highly recommended," adding, "Calling From A Dream is an exciting addition to the world of modern death metal, one that's got a lot of longevity in it, and I can't help but feel that it's going to become a firm favorite…"
INANIMATE EXISTENCE formed in 2012 and is notorious for pushing the boundaries of metal. Their fresh approach to songwriting and arrangements shine an innovative light into the dark and grim genre. With the output of Calling From A Dream, they promise to deliver an even more refined and mature sound.
INANIMATE EXISTENCE is currently in the midst of a short headlining tour with additional live performances to be announced in the weeks to come.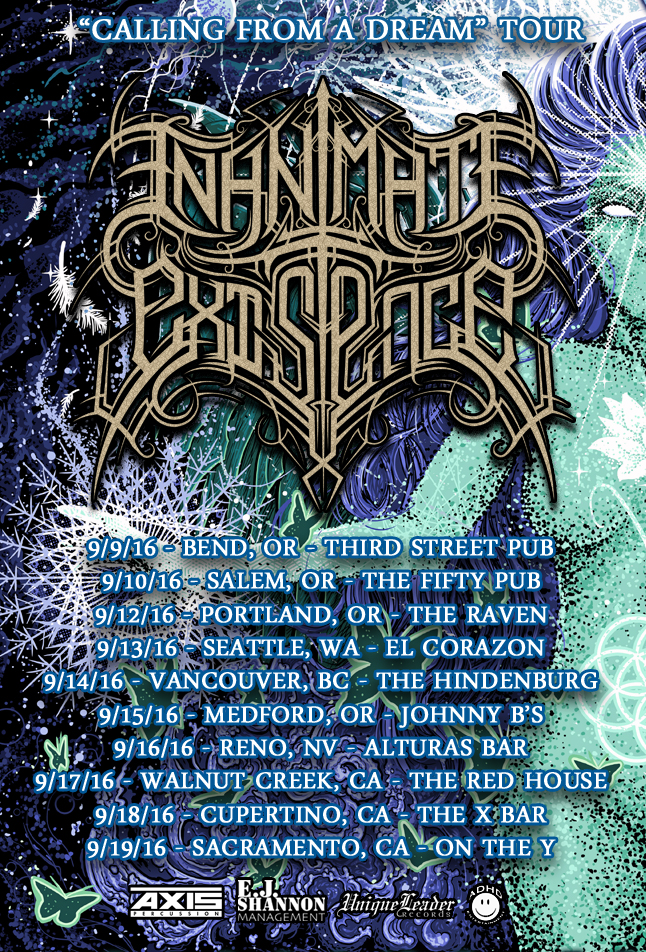 INANIMATE EXISTENCE [remaining dates]:
9/15/2016 Johnny B's – Medford, OR
9/16/2016 Alturas Bar And Nightclub – Reno, NV
9/17/2016 Red House – Walnut Creek, CA
9/18/2016 The X Bar – Cupertino, CA
http://www.facebook.com/TheInanimateExistence
http://www.uniqueleader.com
http://www.facebook.com/UniqueLeaderRecords
http://www.twitter.com/UniqueLeaderRec
http://www.youtube.com/uniqueleaderrecords