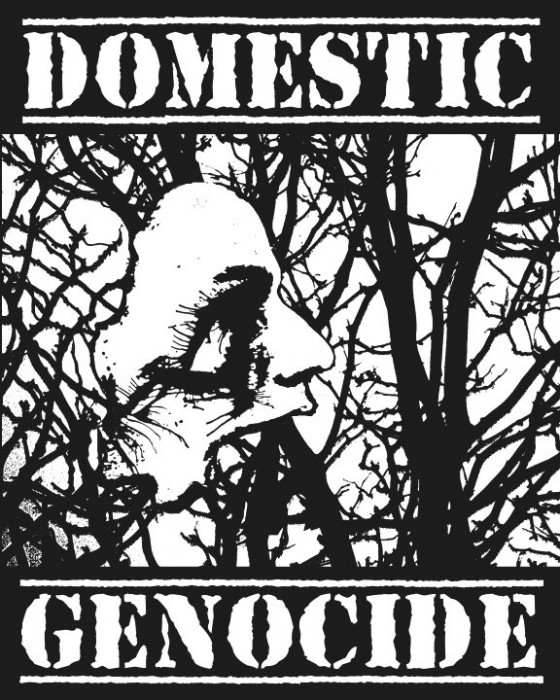 Domestic Genocide Records is pleased to announce the label's official union with doom derelicts BLACK AWAKENING. Formed in 2012 in the swamps of south Louisiana, BLACK AWAKENING reeks of burning embers and acrimony, delivering a slow-motion hailstorm of crusted riffs and bowel-rupturing, blackened bitterness. "Our fire burns bright as we dance around the black flames singing the hymns of Lucifer," proclaims the duo. "Our cult shall rise! The BLACK AWAKENING has begun!"
BLACK AWAKENING recently relocated to the northern U.S. to further spread their sonic decay. Their forthcoming debut, Cult Of The Dying God, is currently in production and slated for a Summer 2013 release via Domestic Genocide Records.
Further details on BLACK AWAKENING's Cult Of The Dying God will be announced in the coming weeks. In the meantime, check out two demo tracks, "Pillars Of Creation" and "Revolutionary Suicide" here:

About Domestic Genocide Records:
Forged in 2011, the relatively new Domestic Genocide Records is an independent, donation-run record label, focusing on musicians who have not yet been given the opportunity to deliver their message of creativity through sound. Domestic Genocide reflects some of the harshest realities their artists and staff have had to endure throughout their lives, celebrating solidarity and respect, and offering a platform for their voices to be heard through a host of diverse releases this year including post-black metal/shoegaze solo-project thehappymask from Russia and the instrumental/post black metal/ alternative compositions of one-man creation, Černá. Stay tuned for further info.
http://domesticgenocide.com
https://www.facebook.com/domestic.genocide.records
http://soundcloud.com/domestic-genocide-records
http://www.reverbnation.com/label/domesticgenocide
http://www.youtube.com/user/domesticgenocide
http://domesticgenocide.bandcamp.com/