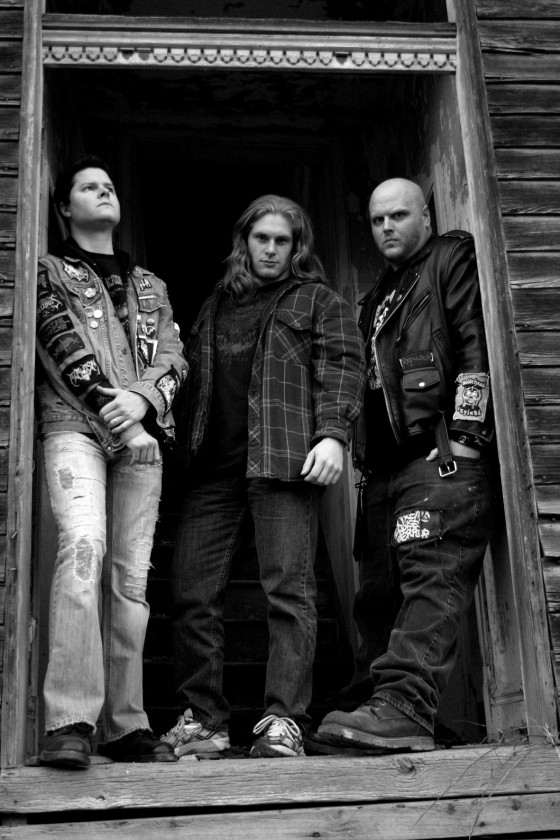 Murder 101, the second full-length from Virginia based mutilators, UNBURIED, is out this week via the blastmasters at Poland's Selfmadegod Records.
Birthed from Hell in the year 1994 by Matt Pike-the main songwriter/lyricist for the band, the UNBURIED lineup is rounded out by Mark Riddick (Fetid Zombie, Macabra, Grave Wax) and Brian Forman (Fetid Zombie, Grave Wax). Hemorrhaging with eleven tracks the vile trio's gore-filled, zombie apocalypse-ready death metal mayhem, including nine original tracks as well as covers of GG Allin's "Witchburner" and Integrity's "Abraxas Annihilation," Murder 101 is indisputably the most potent UNBURIED output to date. The album's cover art and layout was crafted by none other than Mark Riddick himself, so gore/grind fans should know what to expect.
Today, Stereokiller is hosting a full stream of this thunderous assault, so let it rip… CLICK THIS.
Murder 101 Track Listing:
1. Trapped in a Delusion
2. I'm Going to Fuckin' Kill You
3. Stalked, Fucked, and Buried
4. Abraxas Annihilation
5. Homicidal Sex Rage
6. Reborn Unto Hades
7. Impulse To Kill
8. Heartless Corpse Defilement
9. Witchburner
10. The Kidnapper
11. Murder 101
http://www.facebook.com/pages/Unburied/191878257527420
http://www.selfmadegod.com
http://www.youtube.com/user/SelfmadegodRecords
http://www.selfmadegod.bandcamp.com
http://www.facebook.com/selfmadegod
http://www.twitter.com/selfmadegodrec