photo by Marcin Studziński
Selfmadegod Records presents a massive reissue of the early recordings and debut album from Polish death metal champions DEIVOS. Emanation From Below is the title of 2xCD collection featuring the band's album of the same name. The material was recorded in the famous Hertz Studios in Bialystok, Poland back in 2006 and originally released on cult Empire Records. The second disc features the completely sold-out Hostile Blood EP (Butchery Music, 2003) as well as the Praised By Generations 1999 demo, here released on CD for the first time.
DEIVOS' music is technical, brutal death metal inspired by some of the best bands of the genre, namely Morbid Angel, Suffocation, and Cryptopsy. The origins of DEIVOS trace to 1997/98, and in 1999 the band recorded their first demo, Praised By Generations. The works on the next material started in 2001, and at the beginning of 2003, the MCD Hostile Blood was recorded. It was enthusiastically accepted in the underground and was released that Autumn by Butchery Music. In 2004, the band began writing new material for their first album which was ultimately recorded at the turn of January and February 2006 in Hertz Studio (Decapitated, Vader). The record, Emanation From Below, was released in Poland by Empire Records in November 2006, and thanks to Metal Mind Productions, the record was released in Europe in January 2008 and then in the US two months later.
At the end of 2008, DEIVOS once again entered Hertz to record their second album, Gospel Of Maggots. Thanks to this release, the band signed with American label Unique Leader Records, who released the album worldwide in February 2010. With a new lineup, in February 2011 the band recorded their third full-length, Demiurge Of The Void, at Hertz Studio, the album then released through Unique Leader that September. Following several years of silence, DEIVOS signed with Selfmadegod Records who has since released three albums from the band – Theodicy (2015), Endemic Divine (2017) and Casus Belli (2019) – and who now presents the Emanation From Below early works collection.
The Emanation From Below 2xCD is packaged with a twenty-page booklet which includes tons of never-before-seen photos from the band's early period.
DEIVOS' Emanation From Below is now available, including merch/bundles at the label webshop HERE and the digital at Bandcamp HERE.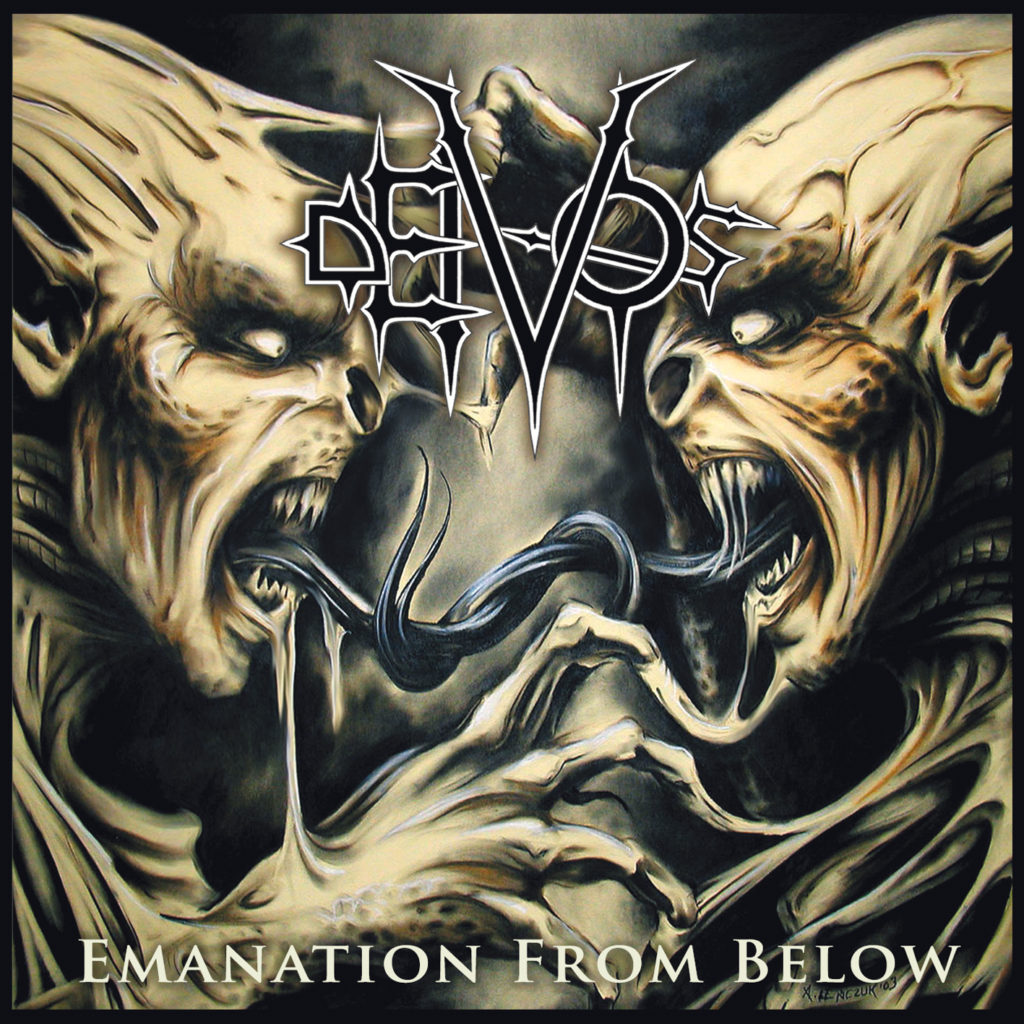 http://www.facebook.com/Deivos
https://deivos.bandcamp.com
https://www.instagram.com/deivos_official
https://www.youtube.com/user/deivosofficial
http://www.selfmadegod.com
http://www.facebook.com/selfmadegod
http://www.youtube.com/user/SelfmadegodRecords
https://selfmadegod.bandcamp.com
https://twitter.com/selfmadegodrec