Decibel Magazine is currently streaming II, the latest EP from Seattle doom/sludge trio DEATHCAVE in its entirety. The premiere comes on the eve of the recording's official release via Satanik Royalty.
On a purely visceral level, DEATHCAVE is a kaleidoscope of metallic delights — dizzying peaks of cosmic doom, rabid blasts of black metal, salivatory slabs of bottom feeder sludge, and triumphant gales of galloping thrash. But beyond the gut-level gratification of the trio's riff feasts is a more crucial tier of expression: a transcendental exploration of the inner self through sonic extremes. On their second EP, II, DEATHCAVE pushes their music to greater dynamic heights while uncovering and purging their subconscious despair.
Writes Decibel Magazine of the two-track offering, "[Opening track] 'Birch Trees Are Bones' is equal parts cathartic and epic. The searing black metal sections of the song are abrasive and rough around the edges, but they flow seamlessly into the Neurosian doom DEATHCAVE build their sound around. Eventually the two pieces mesh together as one song, molding into a complete whole as opposed to different sides of band's sound. The B-side to 'Birch Trees Are Bones' is a cover of Black Sabbath's 'The Writ,' the closing track of the band's sixth album, Sabotage. The two songs presented on II are potent and effective, offering a refreshing and honest take on doom."
Read more and stream DEATHCAVE's II HERE.
View the band's previously released video for "Birch Trees Are Bones" HERE.
II will be available on cassette and digitally on April 20th. Find physical preorders at THIS LOCATION and digital preorders at THIS LOCATION.
When dealt with the double whammy of pandemic blues and the end of a long-term relationship in early 2021, bassist Michael Freiburger (Throne Of Bone, Brain Scraper) retreated to the woods and ingested "a heroic dose of psychedelics" in attempt to recalibrate. "While I was peaking and in fractal-vision mode, I couldn't stop staring at the birch trees across the river," Freiburger says of the experience. The trip was a transformative journey full of revelations and enlightenment, and it prompted DEATHCAVE's magnum opus, "Birch Trees Are Bones."
Across its twelve minutes, "Birch Trees Are Bones" traverses apocalyptic dirges, machine-gun tempo tremolo attacks, and epic Cascadian crescendos. Expertly captured by Matt Bayles (Mastodon, ISIS) at Studio Litho, the opening track is a definitive manifestation of the band's mission — using glacier-sized riffs to frame man's insignificance against the natural world and employing crushing volume as a battle cry against suffering.
The vision quest of 2021 was abetted by Black Sabbath, so it only made sense for DEATHCAVE to pay homage to the original dark-arts voyagers with a beefed-up version of "The Writ." Together, these two tracks provide the yin yang of DEATHCAVE's modus operandi — the cleansing power of metal and the celebratory spirit of the big riff.
Ever since their formation in 2018 when Freiburger and guitarist Tony Muñoz (Worship) asked drummer Benny Koslosky (Swampheavy) to join their project, DEATHCAVE has delivered a perfect distillation of Pacific Northwest heaviness — equal parts blunt-force, bottomfeeder riffage, proto-metal swagger, and lysergic journeys. Their eponymous demo and debut full-length Smoking Mountain (2020) showcased a band with a fully realized vision of stampeding power, tarpit lurch, hallucinogenic buzz, and ominous introspection. Across two protracted tracks on II, DEATHCAVE demonstrates how much further those attributes can be developed.
Like any true psychedelic experience, you'll feel the imminence of death, the proximity of God, the electricity in the air, and the immensity of the universe over the course of DEATHCAVE's two monumental tracks on II. A vinyl compilation of the band's debut EP and II is slated for the pipeline after the completion of DEATHCAVE's sophomore full-length. Stand by for details.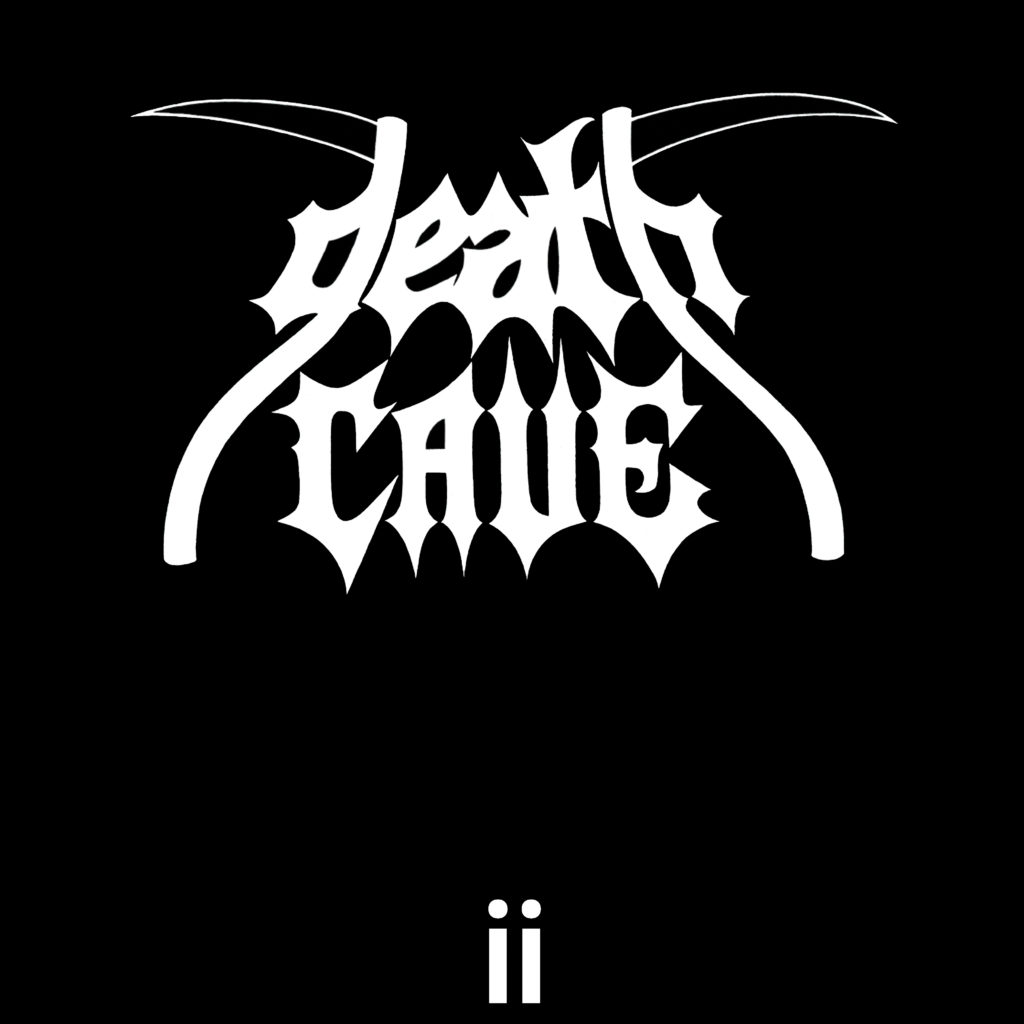 http://deathcave.bandcamp.com
http://www.facebook.com/deathCAVE206/
http://www.twitter.com/cave_death
http://www.instagram.com/deathcave
http://www.satanikroyaltyrecords.com
http://www.facebook.com/satanikroyaltyrecords
http://www.twitter.com/recordssatanik
http://www.instagram.com/satanikroyaltyrecords