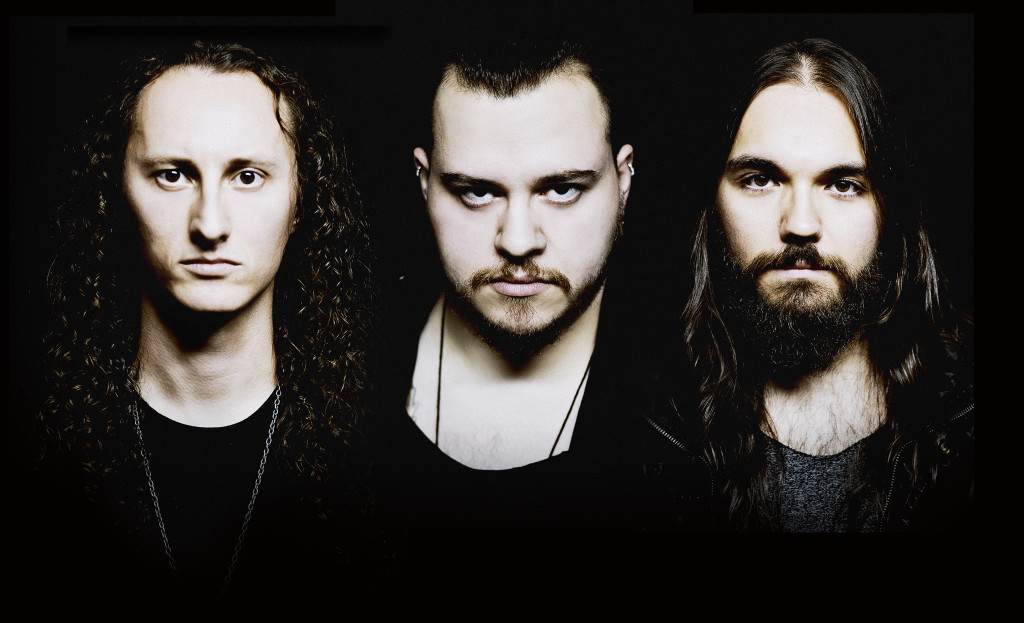 Laser's Edge branch Sensory Records confirms the label's signing of Brazilian outfit DAYDREAM XI, issuing the info for the band's second album, The Circus Of The Tattered And Torn, which is now set for release in September alongside their performance at ProgPower USA.
Mixing hard rock and progressive rock with heavy and power metal influences, Brazil's DAYDREAM XI is a band with no self-imposed boundaries. Their debut album The Grand Disguise was produced by Jens Bogren, head of the world-class Fascination Street studio, in Orëbro, Sweden, released in September 2014, via Power Prog. The album has received many great reviews all over the globe, placing the band as one of the most promising names in progressive metal in South America.
For the follow-up album, The Circus Of The Tattered And Torn, DAYDREAM XI embraces the progressive side of their music in a dark concept album. The concept is a metaphor to express that we are drawn to each other more by our weaknesses and our flaws than our strengths and virtues. It's portrayed through a journey, where Phillip, the Circus master, takes his new apprentice, Circe, across the various acts of this Circus. Each song represents a feeling or aspect of human life, channeled by the storyline of each character. With eleven epic new songs, The Circus Of The Tattered And Torn was recorded at an array of studios across Brazil and the US with the band's Tiago Masseti handling final production. The record was mastered by Jens Bogren (Opeth, Haken), and completed with artwork by Kikyz1313 and Mateus Conter.
The Circus Of The Tattered And Torn will be released on digipak CD and digital formats on September 22nd through Sensory Records; fans of Dream Theater, Symphony X and Pain Of Salvation should tune in.
Formed in 2008 DAYDREAM XI has played with bands like Angra, Symphony X, and former Iron Maiden vocalist, Paul Di'Anno. In 2014 the band was invited by legendary drummer Mike Portnoy to perform on the first edition of Progressive Nation At Sea with bands like Transatlantic, Devin Townsend, Pain Of Salvation, Animals As Leaders, Anathema, Jon Anderson, King's X, and many other leading names in progressive music.
Two weeks prior to the release of The Circus Of The Tattered And Torn, DAYDREAM XI will make their US live debut, taking part in the third night of the annual ProgPower USA in Atlanta, Georgia on September 8th. Additional tour dates are to be expected.
Stand by for audio samples, preorder links, and other additional album details in the days ahead.
The Circus Of The Tattered And Torn Track Listing:
1. Ticket 000011
2. Open The Curtains
3. Trust-Forged Knife
4. Painted Smile
5. Windblown
6. A Cup Of Agony
7. Overhauling Wounds
8. Collector Of Souls
9. Forgettable
10. The Love That Never Was
11. The Circus Of The Tattered And Torn
https://www.facebook.com/DaydreamXI
http://instagram.com/daydream.xi
http://twitter.com/daydreamxi
http://www.lasersedgegroup.com
http://www.facebook.com/TheLasersEdge
http://www.twitter.com/thelasersedge