"Deride The Wretch" is the unrelenting new single from Denmark's brutal death faction, DAWN OF DEMISE. Culled from the band's impending fourth full-length studio album, The Suffering, which is rapidly nearing release through Unique Leader Records, the song is delivered to the public by way of a new lyric video, premiered through Decibel Magazine.
Offers the esteemed mag of this brutal visual creation, "'Deride The Wretch' is three minutes of groovy, crushing riffs paired with a sharp, mechanical-looking lyric video. There aren't many frills in the song– DAWN OF DEMISE rounds out the instrumental with lyrics about the changing of time and hierarchies, along with the death you'd expect in a death metal song."
Adds the band, "'Deride The Wretch' shows what DAWN OF DEMISE is all about. It's heavy, groovy, slamming, but it also has a few fast parts and quite a few of our signature breaks here and there. All in all, 'Deride The Wretc' is very representative of this upcoming album… The Suffering is without a doubt our most varied release, but here's a very DAWN OF DEMISEish track to get the ball rolling!"
Endure "Deride The Wretch" by DAWN OF DEMISE at Decibel RIGHT HERE.
Appropriately titled The Suffering, the new DAWN OF DEMISE album bears eleven new limb-removing tracks totaling a punishing thirty-seven minutes of extreme death metal savagery engineered mixed and mastered at Antfarm Studios by Tue Madsen (The Haunted, Behemoth, Aborted). Unique Leader will issue The Suffering from these Danish death metal dealers on August 26th; preorders are available HERE.
DAWN OF DEMISE was forged in Silkeborg, Denmark in 2003 with a singular purpose – to play heavy, crushing death metal. Thirteen years later, that goal hasn't changed. The band differs a great deal from many of death metal's modern practitioners due in no small fact that the collective cares little about acts about speed or technicality, their focus set exclusively on heaviness, groove, good songs, and the catchy riff. Inspired by the likes of Suffocation, Pyrexia, Internal Bleeding, Abominable Putridity, Obituary, and Inveracity, the band's vicious, slam-laden output should be of little surprise.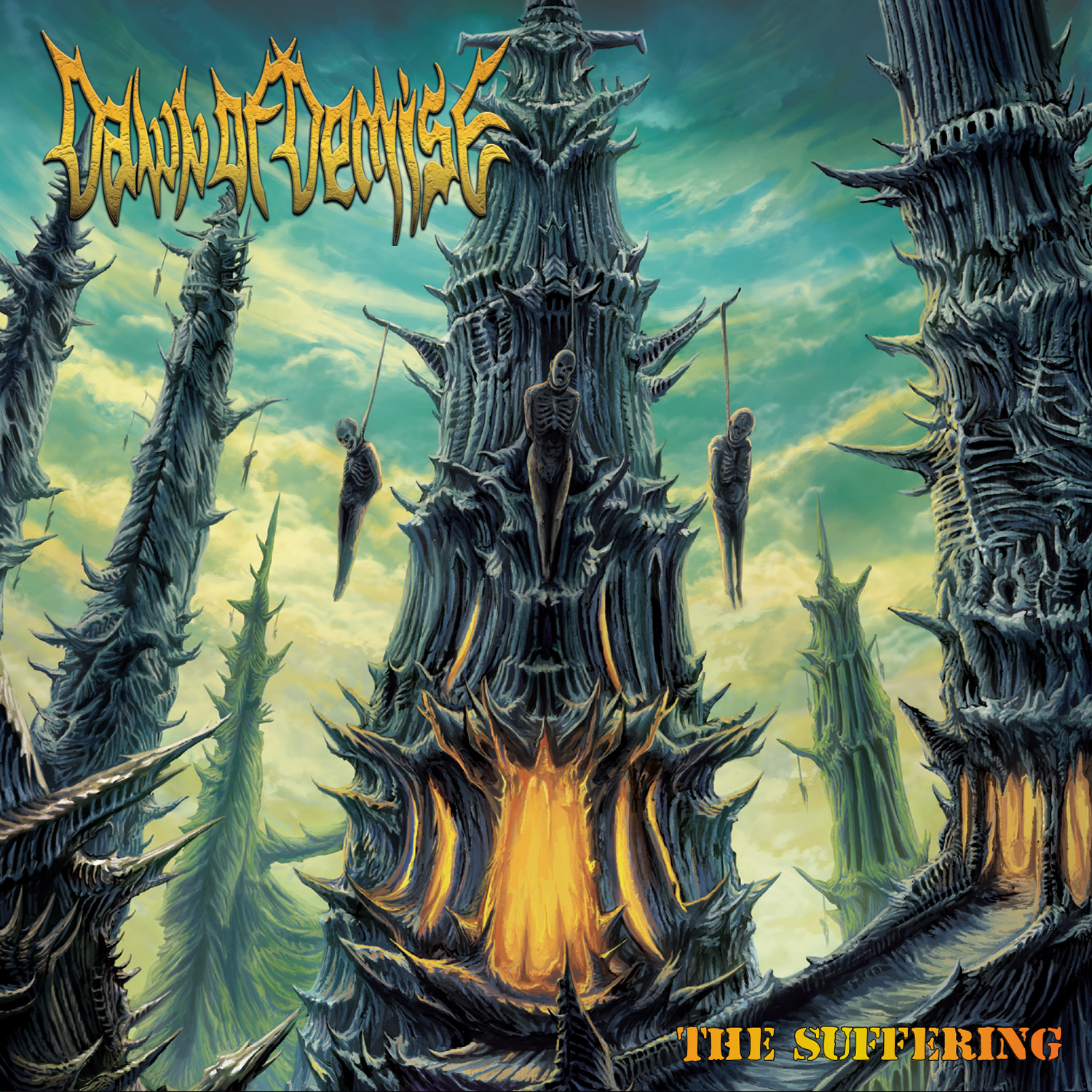 http://www.facebook.com/dawnofdemise/?fref=ts
http://www.uniqueleader.com
http://www.facebook.com/UniqueLeaderRecords
http://www.uniqueleaderrecords.bandcamp.com