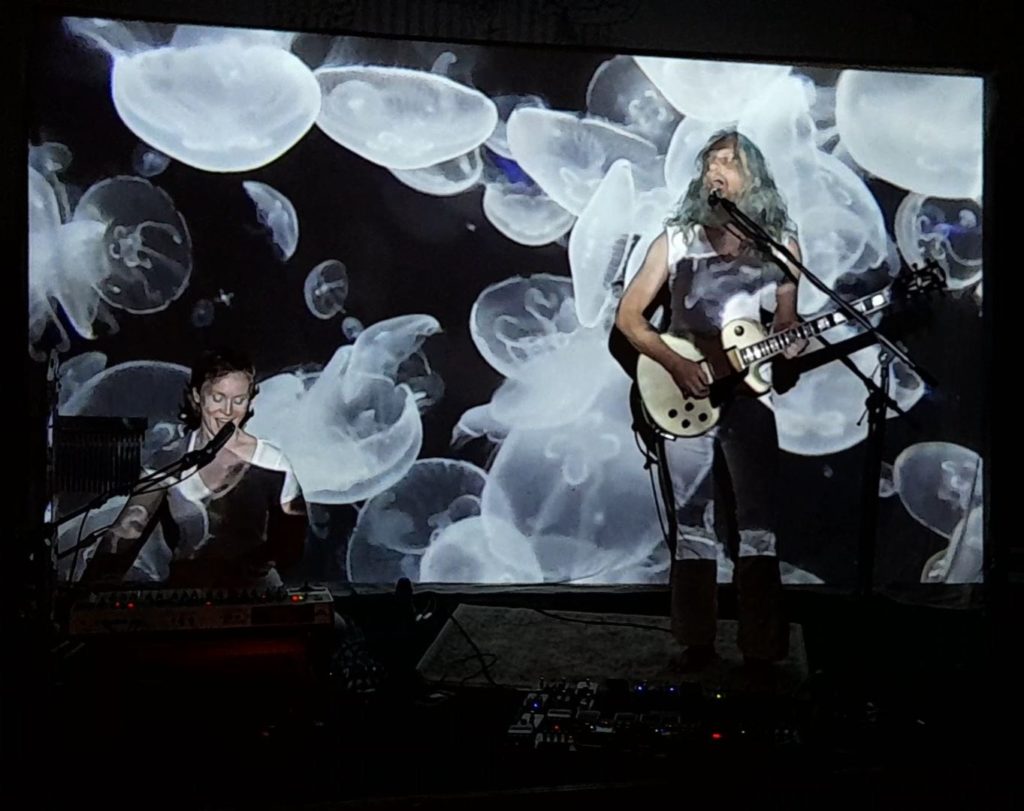 Having just returned home from their week-long Southeastern US tour, Baltimore, Maryland-based psychedelic/progressive duo DARSOMBRA announces the dates for their upcoming five-week Spring tour across the continent, and a cassette maxi-single for their 2021 digital release, Call The Doctor/Nightgarden EP.
DARSOMBRA released the two-song Call The Doctor/Nightgarden EP in April 2021 as a bridge between their 2019-issued Transmission LP and its successor, a massive double-album, which is currently being completed. In 2021, the duo informally toured the US Southwest, Midwest, and Pacific Northwest, focusing on outdoor performances, and then capped the year with a winter solstice release of the music video to "Nightgarden."
On April 16th, DARSOMBRA will play their hometown as part of Grim Reefer Fest 2022 alongside Heavy Temple, Cavern, Grave Bathers, Haze Mage, and more. The show serves as the perfect launch for their new tour which sees them cruising westward across the country and into Mexico through the end of May. See the full itinerary below and watch for additional gigs and random roadside pop-up shows to be a part of the action.
Also, keep an eye on their social media for more info on the release of their brand new music video for "Call The Doctor" to be premiered on YouTube on April 20th.
Founder Brian Daniloski writes, "DARSOMBRA has completed our 2022 Southeastern US Equinox Tour! We are grateful to everyone who made it happen, from the venues and promoters to the audiences and all the other performers. These days, we're often unsure if COVID will necessitate last-minute cancellations of shows or a tour, so it feels like we're really accomplishing something when we get to safely play live shows again. We miss live music just as much as you do—both performing and witnessing it. So, we say a huge thank you to everyone who made our last six shows in the southeast happen—you all really came through, and it was an absolute pleasure to hit the stage for you again!
And, despite the odds, we are aiming to hit the road again this Spring, this time on a five-week coast-to-coast US tour in late April and all of May 2022. This tour will include our first international shows since the beginning of lockdown in Baltimore, with a couple of shows in Mexico along the way. As always, these days we will still be following local guidelines on masking and preventing the transmission of COVID, as well as our own protocol of regular testing. Hopefully we'll get to catch up with you somewhere along our journey out west!
What's a five-week spring tour without new music to share with you all? We are happy to announce the upcoming release of our new maxi-cassingle, Call The Doctor/Nightgarden EP. You may ask, "what's a maxi-cassingle?" It's a single—a cassette-only release of last year's Call The Doctor/Nightgarden digital-only EP—plus a little extra, with a 2020 re-recording of our 2012 song "Thunder Thighs" and a new exclusive track titled "Fill Up The Glass," both on the B-side. It's a 50+ minute single, on cassette—hence, maxi-cassingle!
We hope to see you this Spring!"
DARSOMBRA Tour Dates:
4/16/2022 Grim Reefer Fest @ Ottobar – Baltimore, MD
4/23/2022 Black Forge II – McKees Rocks, PA
4/24/2022 Northside Tavern – Cincinnati, OH
4/25/2022 The I Fell – Bloomington, IN
4/26/2022 Lindberg's – Springfield, MO
4/27/2022 Aces Of 8 – Oklahoma City, OK
4/29/2022 Cirque Du So Gay – Santa Fe, NM
4/30/2022 Guild Cinema – Albuquerque, NM
5/04/2022 Kickstand Kafe – Flagstaff, AZ
5/06/2022 Torre Astral – Tijuana, MX
5/07/2022 TBA – San Diego, CA
5/08/2022 TBA – Mexicali, MX
5/13/2022 The Offbeat – Los Angeles, CA
5/14/2022 Mee Heng Low – San Luis Obispo, CA
5/15/2022 Bottom Of The Hill – San Francisco, CA
5/24/2022 Fritzy's – Colorado Springs, CO
5/25/2022 Skylark – Denver, CO
5/27/2022 Eighth St. Taproom – Lawrence, KS
5/28/2022 miniBar – Kansas City, MO
5/29/2022 Blind Bob's – Dayton, OH
DARSOMBRA is also working on a remix project, collecting reimagined versions of their song "Call The Doctor." Artists interested in taking part in the remix project are invited to contact the band through their website or social media channels.
Watch tons of official videos and live footage including roadside pop-up shows at DARSOMBRA's YouTube channel HERE.
Find the band's releases at Bandcamp HERE and their webshop HERE.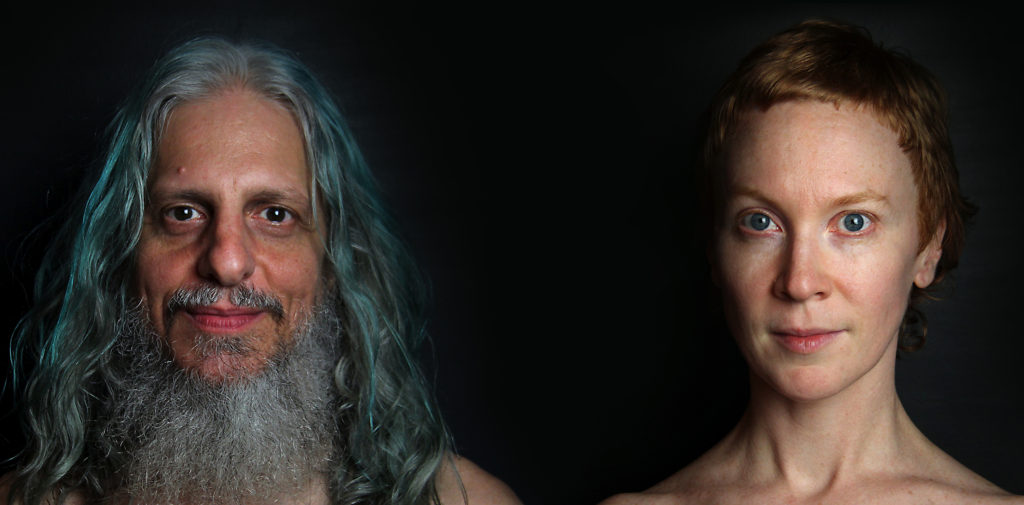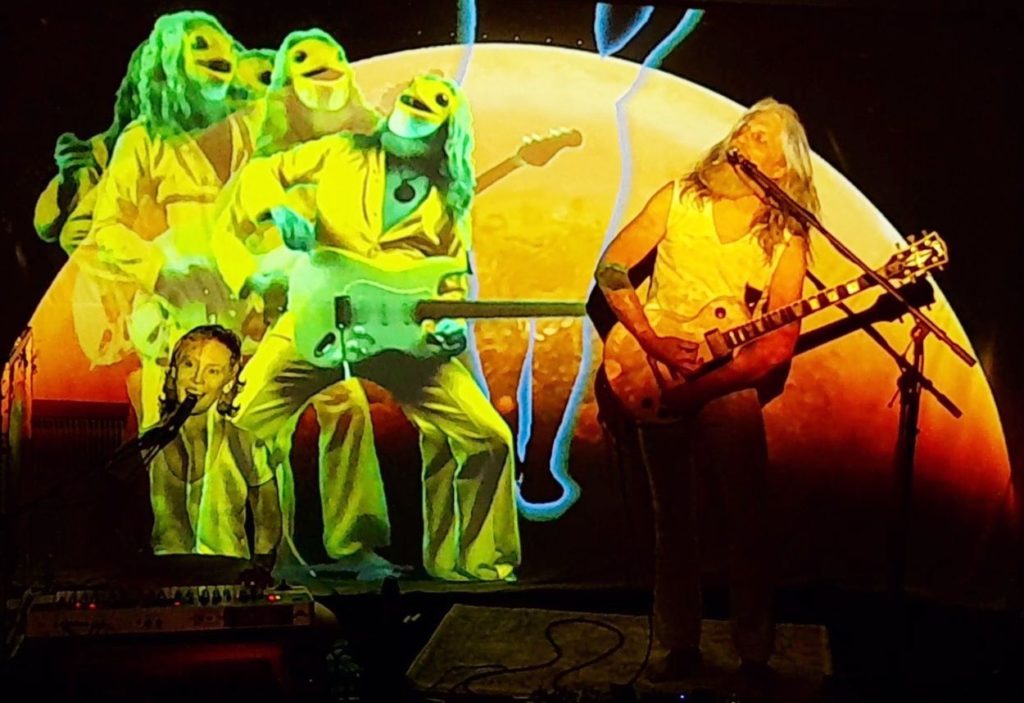 https://www.darsombra.com
https://darsombra.bandcamp.com
https://www.facebook.com/darsombra
https://www.youtube.com/darsombra
https://www.instagram.com/darsombra