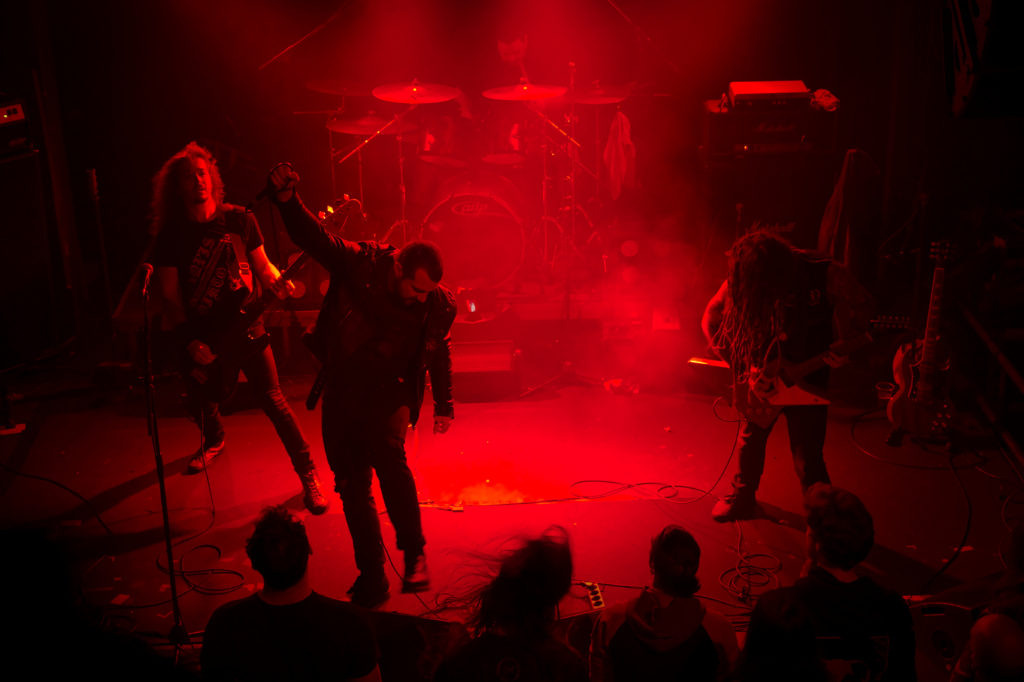 Creator-Destructor Records announces an impending vinyl pressing of Taker Of Life, the deadly debut from Greek death/thrash outfit, CURSED BLOOD. The record is now streaming in its entirety and preorders have been posted.
CURSED BLOOD formed at the beginning of 2019, in Athens, Greece. Although this act is new, all four members of the band have been involved in metal and punk bands for the past twenty to twenty-five years. Bassist Tilemachos Karatzas currently plays guitar in well-known underground death metal band Dead Congregation and black metal outfit Burial Hordes, vocalist Aris Panagopoulos also sings for hardcore/crust act Sarabante, drummer Nikos Prapas also plays with cult underground death metal band Vulnus, and guitarist Costa Kostopoulos formerly played with cult crust/death act Nuclear Winter (pre-Dead Congregation) and more recently, black/thrashers Satan's Wrath.
The idea behind putting CURSED BLOOD together was to form a death metal band with a crust punk attitude, fueled by Entombed, Disfear, Autopsy, and alcohol. The band released their debut, Taker Of Life, on cassette in October 2019 through a small local underground label, Extreme Earslaughter. The tape sold out in a couple of weeks, and in February 2020 the band self-released a CD version through their own Katara Records. Now, Creator-Destructor Records will release Taker Of Life in a proper vinyl version. The record will be issued on 12″ vinyl, with 100 pressed on black and 150 on grey/black swirl.
Taker Of Life was recorded June 2019 at Ignite Studio by George Christoforidis, and mixed and mastered by Costa Kostopoulos. The cover sketch was created by Drop Virus and the design and layout was handled by A. D. Visions.
Stream CURSED BLOOD's Taker Of Life in its entirety at THIS LOCATION.
Creator-Destructor's vinyl edition of Taker Of Life will see release on October 16th in North America. Find preorders at the label webshop HERE and Bandcamp HERE. War Anthem Records will be handling the European pressing.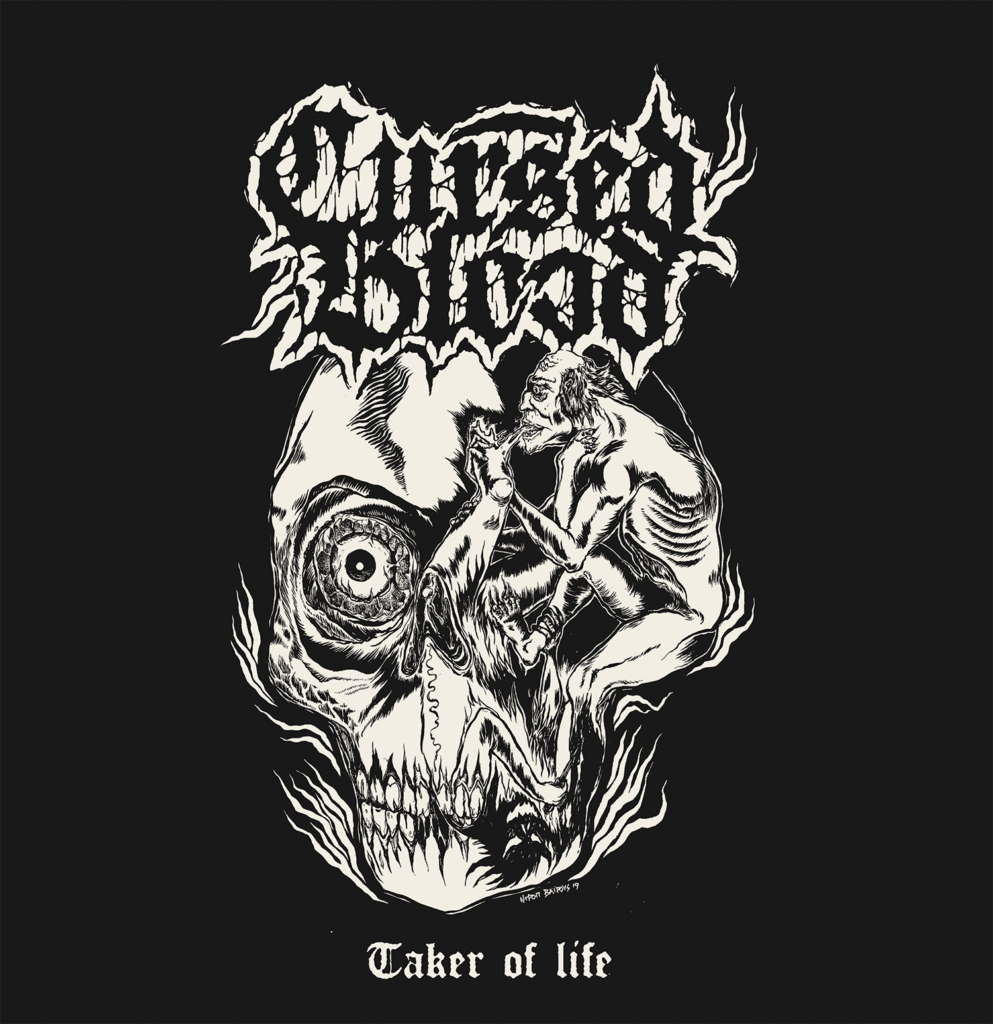 Taker Of Life Track Listing:
1. The World Of Madness
2. Silent Era
3. Taker Of Life
4. Nailed
5. Thorns And Nails
6. Backlash Rampage
Before the pandemic hit, CURSED BLOOD had already performed quite a few shows in Greece, including having been invited by their good friends Rotting Christ to support them in Athens in January. The band is currently looking into booking a European tour in early 2021 as well as Summer festival performances and more.
CURSED BLOOD:
Aris Panagopoulos – vocals
Costa Kostopoulos – guitars
Tilemachos Karatzas – bass
Nikos Prapas – drums
https://www.facebook.com/Cursed-Blood-2352299694829154/
https://cursedblood1.bandcamp.com
https://www.youtube.com/channel/UCB9IHQMboC-vy7LNH6xkKzg
http://www.creator-destructor.com
http://www.facebook.com/creatordestructorrecords
http://www.twitter.com/CD_Records
http://www.creator-destructor.bandcamp.com