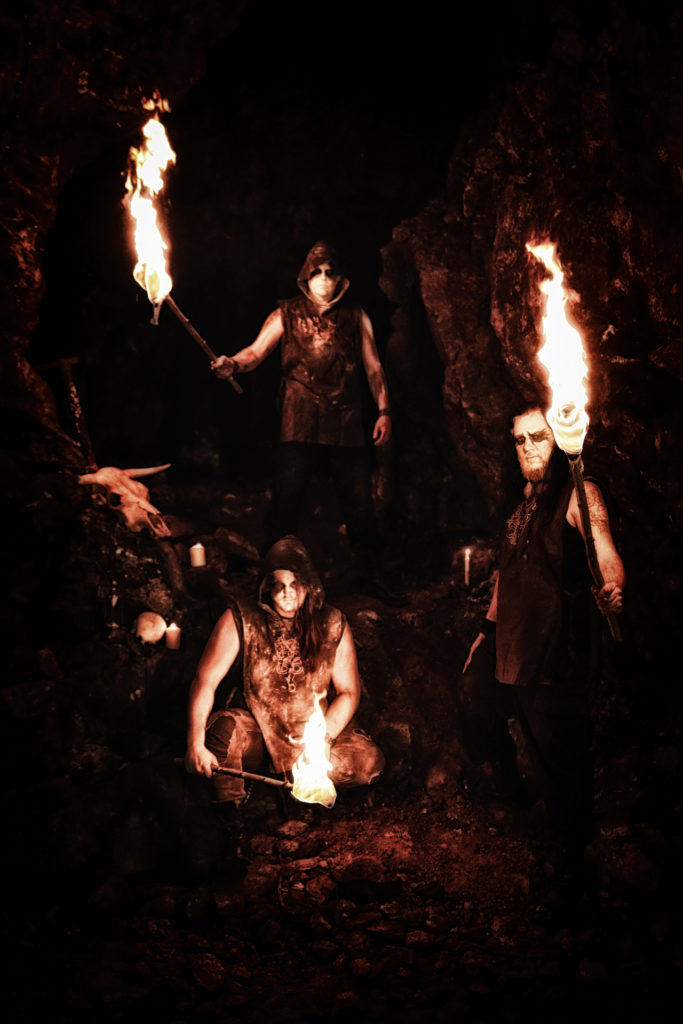 Long-running black metal unit, CRIMSON MOON, returns with fourth full-length Mors Vincit Omnia (death conquers all). Set for release on August 30th via Debemur Morti Productions, the record spews forth eight epic tracks of propulsive occult grandeur, constructed in homage to Azrael: Angel Of Death, Destruction And Renewal.
CRIMSON MOON was forged more than two decades ago in the US as the magickal solo black metal project of multi-instrumentalist Scorpios Androctonus before relocating to Germany in 1998 and evolving into a full band of menacing distinctiveness. The band's newest set of mystical hymns is expertly built from punchy second-wave riffs, cathedral-sized hooks, cosmic synthscapes, organ adornments, and ritualistic choral incantations that are as catchy as they are cryptic. Driven forward by sterling session drum work from Blastum (Aosoth, Antaeus) and a bass-heavy Hybreed Studios production which achieves the perfect dynamism between power and ambience, obscure themes are illuminated in a devilish attack of bludgeoning and focused song writing. Mors Vincit Omnia features guest appearances by Proscriptor (Absu), Lord Angelslayer (Archgoat), Ixithra (Demoncy), and Phaesphoros (Kawir) who in addition to mixing the record also performs wooden recorder and artwork by Daniele Valeriani (Dark Funeral, Dissection, Archeron).
In advance of the release of Mors Vincit Omnia, Decibel Magazine is pleased to unveil the video for "Godspeed Angel Of Death." Notes Androctonus, "'Godspeed – Angel Of Death' is a hymn towards the Destroying Angel, with sword drawn and dripping with gall… The omnipresence of death in a sonic soundscape accompanied with the guest vocals of Lord Angelslayer (Archgoat) and Proscriptor McGovern (Absu) that grants the obolus to the listener to embark on the journey towards the underworld."
View CRIMSON MOON's "Godspeed Angel Of Death," courtesy of Decibel Magazine, at THIS LOCATION.
CRIMSON MOON's Mors Vincit Omnia will be released on CD, vinyl, and digital formats. North American preorders can be placed at THIS LOCATION. For European preorders go to THIS LOCATION. For digital orders, visit the Debemur Morti Bandcamp page HERE.
Mors Vincit Omnia Track Listing:
1. Vanitas
2. Altars Of Azrael
3. Godspeed Angel Of Death
4. Upon The Pale Horse
5. Parcae – Trinity Of Fates
6. Mors Vincit Omnia
7. Funeral Begotten
8. Tempus Fugit
CRIMSON MOON began in 1994, when founding member Scorpios Androctonus recorded the self-titled demo as a solo project and began circulating material via tape trading. A follow up demo led to three full length CDs, an EP, and a split release as well as experimentation with several session members and a handful of live performances in North America.
In December of 2016, Androctonus returned to the roots of CRIMSON MOON's creation recording the highly acclaimed, and commonly deemed "comeback album," Oneironaut. Here Androctonus once again handled all music and song writing with the exception of guest appearances from Ixithra (Demoncy), Ralph Santolla (Death, Obituary, Deicide), Heirophant and VP (both of Acherontas). During the final production stages of Oneironaut, the band established a complete and permanent lineup which led to their first live performances in a decade.
With the current lineup proving to be the most productive, efficient era in CRIMSON MOON's existence, the band returns with Mors Vincit Omnia . Written under the influence of the dead of winter, the new album pays homage to the Angel Of Death. Fans of Cradle Of Filth, Ancient, Dissection, and Nightbringer pay heed.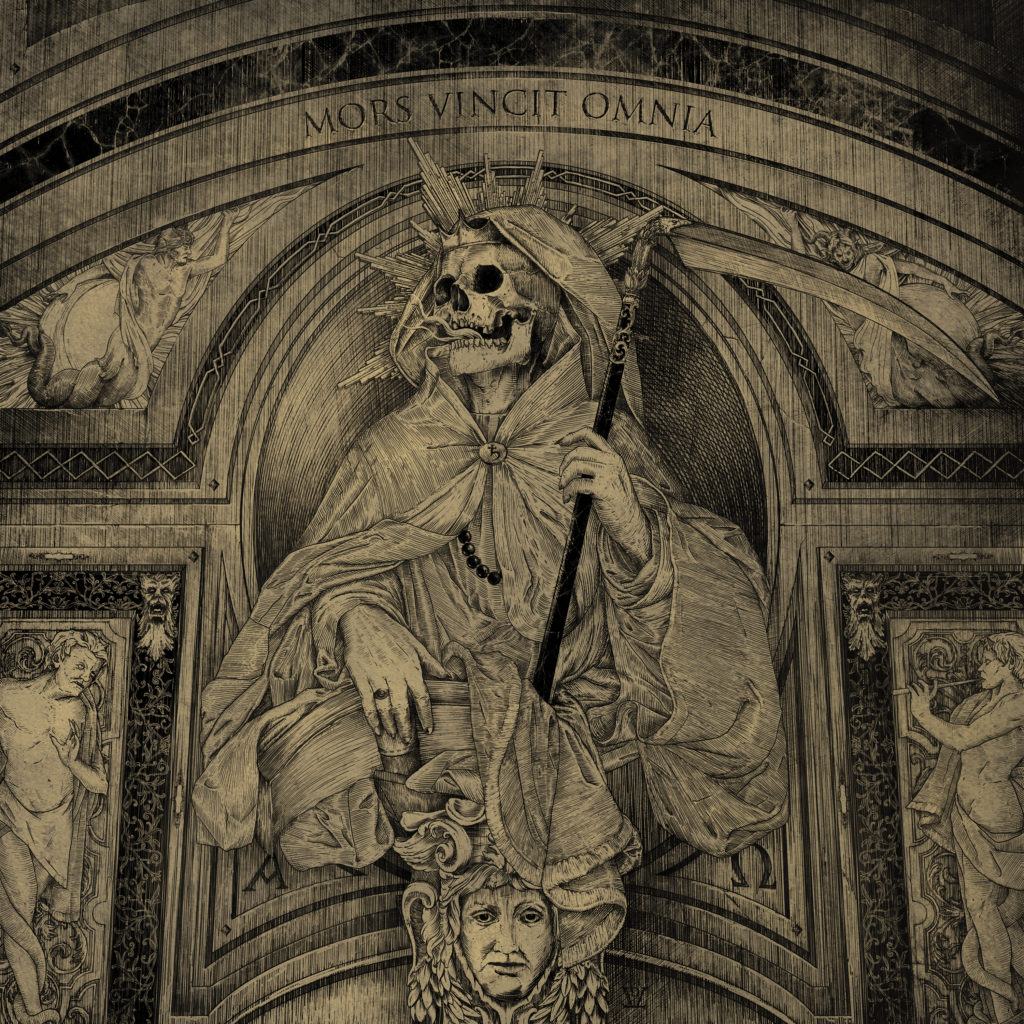 http://www.facebook.com/Crimsonmoonxeper/
http://crimsonmoonxeper.bandcamp.com
http://www.instagram.com/crimson_xeper_moon/
http://www.debemur-morti.com
http://www.facebook.com/debemurmorti
http://dmp666.bandcamp.com
http://www.instagram.com/debemurmorti/