[photos by Glenn Cocoa]
As Richmond, Virginia-based hardcore punk quartet BLEACH EVERYTHING prepares to issue their debut LP, So We Gnaw, through Dark Operative next week, Cvlt Nation is hosting the premiere of the album's "Shears."
The instruments for So We Gnaw were recorded by Ricky Olson at The Ward, the vocals recorded by Brent Eyestone at Tracking. The album was mixed by Ricky Olson at The Ward, mastered by Bryan Walthall at StereoImage, and completed with artwork by Steak MTN.
With the "Shears" video, vocalist Brent Eyestone offers, "When drawing up this song, I was thinking back to the era where I first met Ryan (Parrish – drums). That would have been the late-'90s/early-'00s, right at the point where metallic hardcore started crossing over into much wider popularity. It was a weird time because sometimes our bands would play gigantic festivals on a Saturday, but then be playing in some guy's garage on the way home the next day. Often, the guy (it was always a guy) who said he, 'had shows in (his) garage all the time,' wouldn't so much as have a spare combo amp and quarter-inch jack microphone on hand, let alone the bare essential PA for vocals. This was always equally frustrating and hilarious, as my band at the time had a standalone singer. So, if there was no microphone, he'd just select something random from the garage or the house and sing into it during the set, all of us knowing full well that nobody would hear it.
Eventually, we stopped panicking all together in these situations and our singer would just dryly ask the renter (it was always a renter), 'do happen to have a copy of Friday The 13th on VHS?' The answer was always, 'oh yeah, totally,' so that VHS tape and box jacket would immediately become the microphone for the evening. At a certain point, we even began writing lyrics as if they were going to appear on the back of a horror VHS jacket. 'Shears' is a return to that mental space and approach for me, for better or worse."
See BLEACH EVERYTHING's "Shears" at Cvlt Nation RIGHT HERE.
So We Gnaw will see release through Eyestone's own Dark Operative label on digital and LP next Friday, July 12th with distribution through Revelation. Find preorders at Bandcamp where "Dumb And Dug In" is also streaming HERE and a limited run of 100 copies on red vinyl exclusively via RevHQ mailorder HERE.
Watch for further audio and video from the So We Gnaw LP, details on the third issue of the band's own fanzine, and more to be issued in the days ahead.
Formed in Richmond, Virginia in the spring of 2012, BLEACH EVERYTHING is comprised of lifetime scene veterans from across the punk and hardcore underground – vocalist Brent Eyestone, guitarist Graham Scala, bassist Kelly Posadas, and drummer Ryan Parrish – who collectively hail from the likes of Corn On Macabre, Jesuit, Highness, City Of Caterpillar, Darkest Hour, Mammoth Grinder, Suppression, Iron Reagan, Harmonic Cross, Forensics, Souvenir's Young America, Meditative Sect, and many others over the past two decades or more. While the members of the band are currently living in different parts of the country, the often reunite for numerous recording sessions and live performances around the United States. Following several singles, an EP, and splits with The Infamous Gehenna and VORS over the past several years, So We Gnaw is the debut full-length from BLEACH EVERYTHING.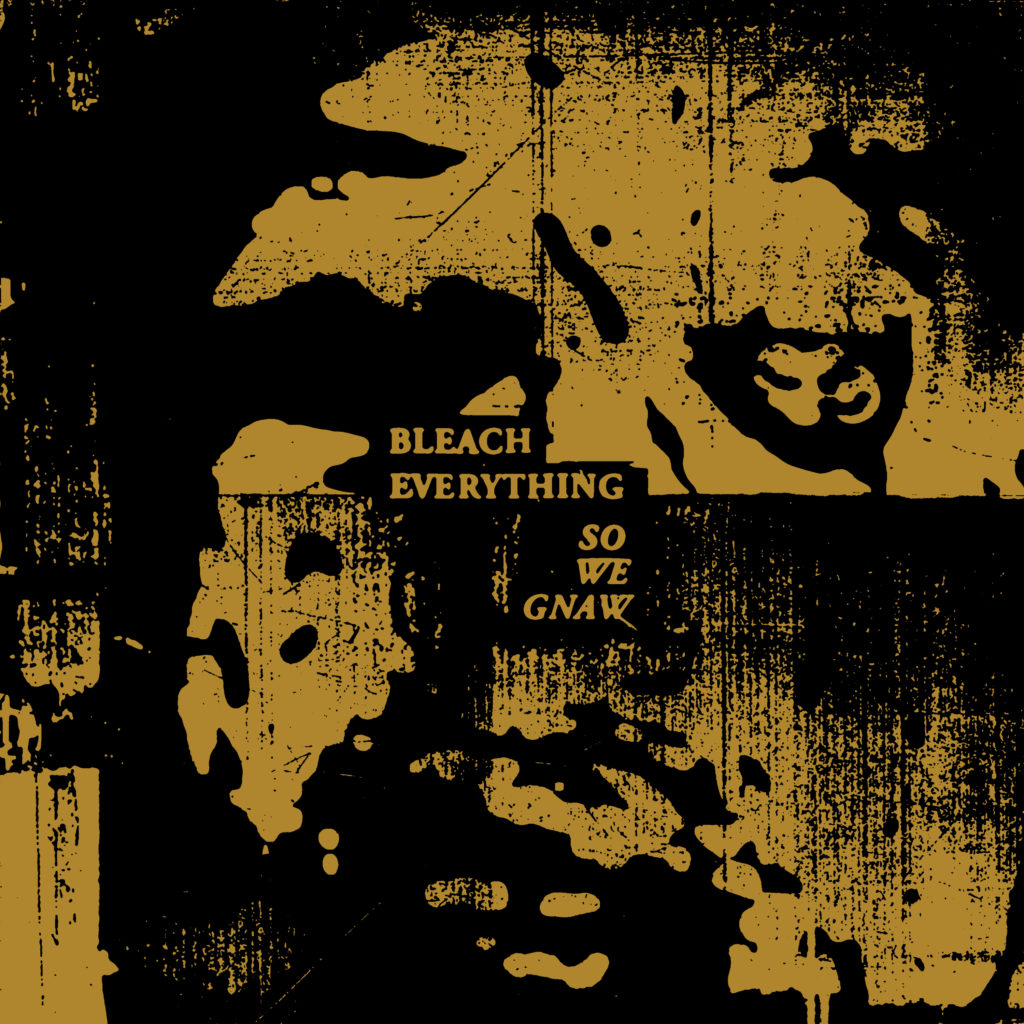 https://www.bleacheverything.com
http://www.facebook.com/BleachEverything
https://twitter.com/bleachrichmond
http://darkops.site
http://darkoperative.bandcamp.com
https://www.instagram.com/darkoperative