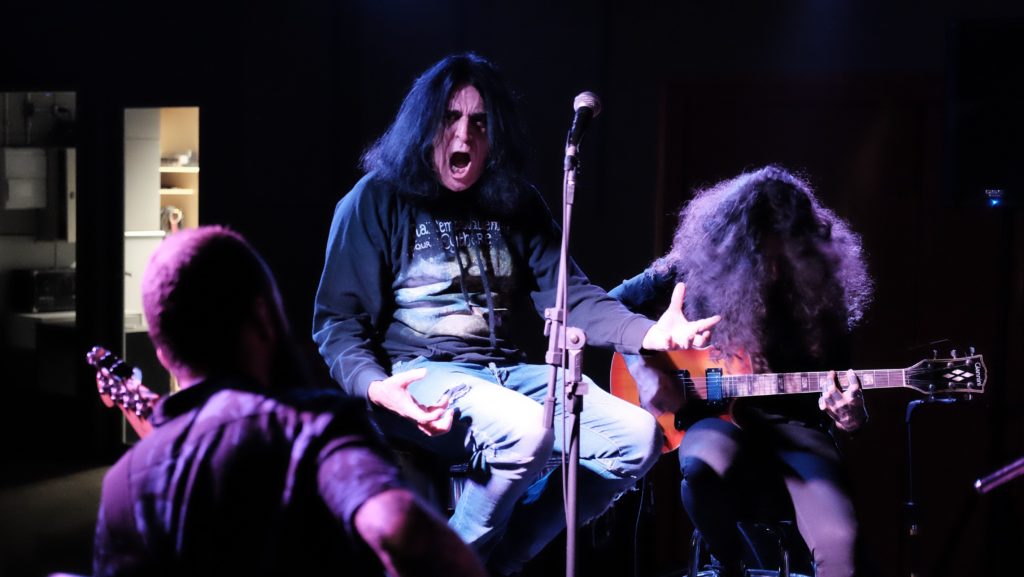 [photo by Luis Naressi]
Following the release of Metaprogramação through Neurot Recordings, and on the back of an extensive tour cycle, unstoppable Brazilian trio DEAFKIDS is currently in the studio working on new material with Jaz Coleman of Killing Joke.
Coleman recorded some video footage about the experience so far commenting, "It's a great privilege to work with on of my favorite up and coming bands."
Some words on the experience from DEAFKIDS: "We're having a really good time and experience with Jaz down here in São Paulo. We've been working hard daily on the studio with him by getting high, writing and recording some amazing hypnotic pieces of music. We feel honored and very excited with what is happening and what is about to come."
Watch the brief video clips of Jaz Coleman commenting on the studio experience RIGHT HERE.
Watch for further details on these impending recordings to be issued in the weeks ahead.
DEAFKIDS will also make their way to North America for the first time this summer, joining Bell Witch supporting Neurosis across the East Coast from August 7th through 17th. Watch for additional tour dates to be announced in the coming days.
Metaprogramação is out now on LP, CD, and digital platforms via Neurot Recordings. Order the album via Bandcamp, iTunes, Spotify and at the Neurot webshop, and see the official video for "Espirais Da Loucura" HERE.
DEAFKIDS w/ Neurosis, Bell Witch:
8/07/2019 The Masquerade – Atlanta, GA
8/08/2019 Cat's Cradle – Carrboro, NC
8/09/2019 9:30 Club – Washington, DC
8/10/2019 Theatre Of Living Arts – Philadelphia, PA
8/11/2019 Brooklyn Steel – Brooklyn, NY
8/13/2019 Paradise Rock Club – Boston, MA
8/14/2019 Corona Theatre – Montreal, QC
8/15/2019 The Opera House – Toronto, ON
8/16/2019 St. Andrews Hall – Detroit, MI
8/17/2019 Thalia Hall – Chicago, IL
While DEAFKIDS' previous release, Configuração Do Lamento, captured the group delving deep into their own diverse and discordant musical world, Metaprogramação pushes these elements to entirely new extremes. The band imprints a future-primitive psychic scenario into their music by weaving a fabric of electronic pulses, barrages of delay and noise, wailing guitars, and frenzied rhythms that ricochet aggressively between the speakers. Songs are urgent yet fluid, melting and dissolving into one another, culminating in a wild psychedelic journey that's bound to reach one's mind through the body while intoxicating both.
"…one of the most exciting bands I have heard in a very long time." – Steve Von Till, Neurosis/Neurot
"…a fusion of future-primitive soundscapes, Afrobeat and tribal polyrhythms, and industrial wasteland electronica thematically investigating the concept of metaprogramming…" – Decibel Magazine
"Somewhere between Neurosis and Sepultura lies Brazil's DEAFKIDS, a self-described 'noise-punk' outfit that more than lives up to that descriptor…" – Revolver Magazine
"Arranged with genuine cinematic vision and accuracy…it's a DEAFKIDS record, from here on that means something." – The Wire
"It's hard to know where to start with an album as stunning as this. It's noisy, it's industrial, it's pummeling, and it's ultimately completely satisfying…a wondrous journey of noise that is ear shattering, danceable and gnarly at every turn. 9/10." – Louder Than War
"Hook by hook by hook Metaprogramação is pure musical immersion… 8/10" – Metal Hammer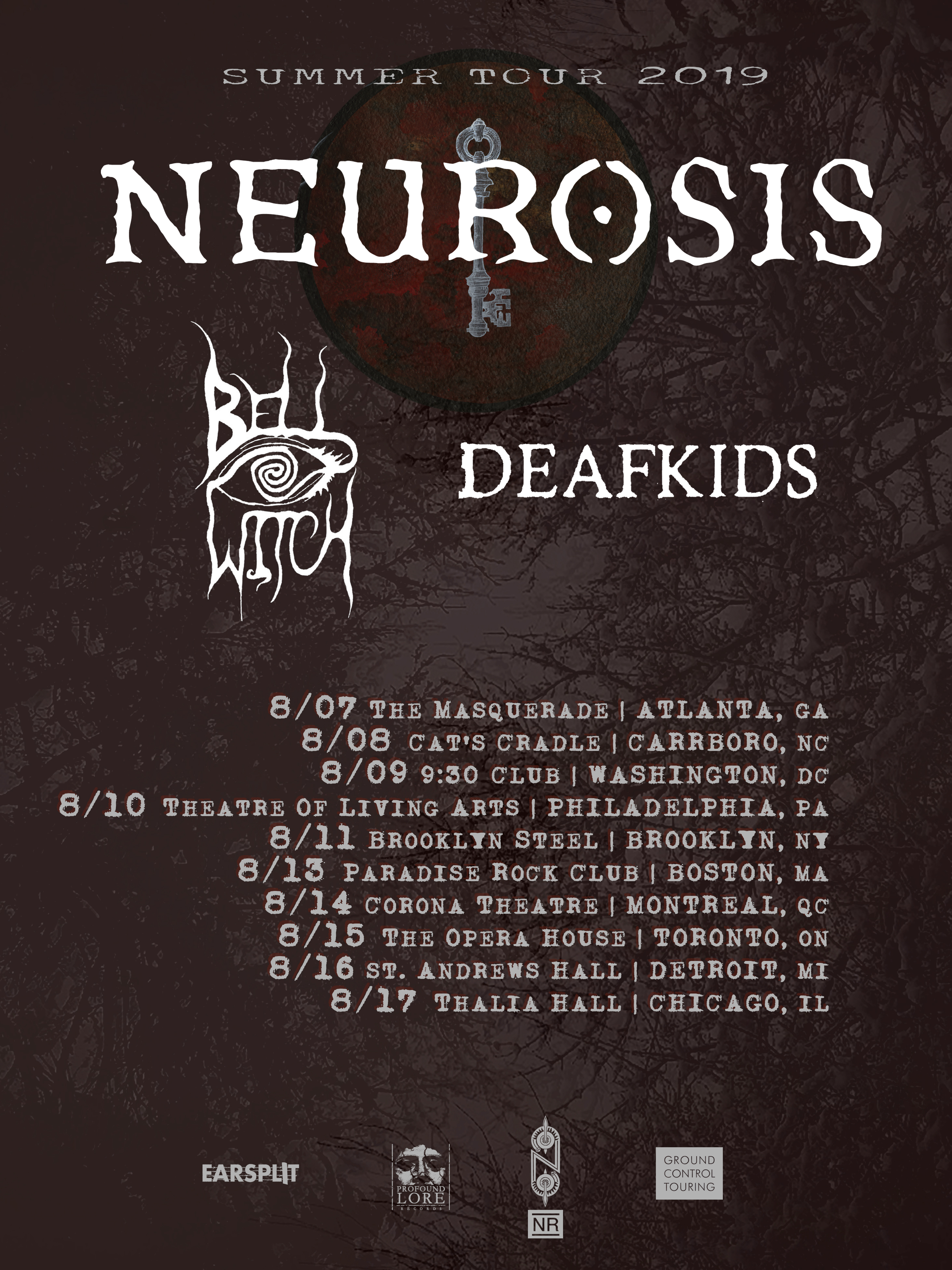 https://deafkidspunx.bandcamp.com
https://www.facebook.com/deafkidspunx
http://www.neurotrecordings.com
http://www.facebook.com/neurotrecordings
https://neurotrecordings.bandcamp.com
https://twitter.com/OfficialNeurot