Redwood City, California-based symphonic/melodic death metal quintet CREPUSCLE has issued a live video for "In The Winds Of Glory," an epic track from their second LP, Heavenly Skies, following its release through Creator-Destructor Records in October.
The eleven dynamic songs which create CREPUSCLE's Heavenly Skies were heavily captured by the band, with all guitars, bass, and vocals recorded at founding member Eligio Tapia's home studio during sessions over an entire year. The tracks were reamped by Nick Loiacono at Fang Studios in San Mateo, who also recorded the drums and acoustic guitars and handled mixing and mastering, after which the record was finished with cover art by German artist Aerroscape.
The "In The Winds Of Glory" video was filmed at The X Bar in Cupertino, California. The footage was provided by Michael Beltran, Jamie Edward Gajewski, J.B. Schuler, and Dan Saltzman, and was edited by the band's Eligio Tapia.
"We are proud to present our live video for 'In The Winds Of Glory,'" CREPUSCLE writes. "Our Bay Area battalion heeded the call and showed up full force on December 21st, 2019. It was a night of celebration and merriment as we played our new album, Heavenly Skies, in its entirety. Reinforcements from Florida, Oregon, Washington, and Canada traveled from their respective lands to join us on this very special evening. We were received by one of the best crowds we have ever had the pleasure of headbanging with and are thrilled to show the world how much fun was had by all."
See CREPUSCLE's "In The Winds Of Glory" video RIGHT HERE.
Heavenly Skies is available on CD, LP, and all digital platforms via Creator-Destructor's label webshop HERE and Bandcamp where the entire album is streaming HERE.
CREPUSCLE – a reference to the time of day immediately following sunset – released their initial demo in 2013, followed by their independently-released debut full-length, Draconian Winter, the following year to critical acclaim, including a sponsorship from ESP Guitars. The band's epic and intense songs blend elements of melodic death metal and symphonic, orchestral finesse, delivering excellent songwriting and instantly infectious movements in the vein of Wintersun, Hypocrisy, Kalmah, and Insomnium. After a five-year wait, the band presents their long-awaited second album, Heavenly Skies.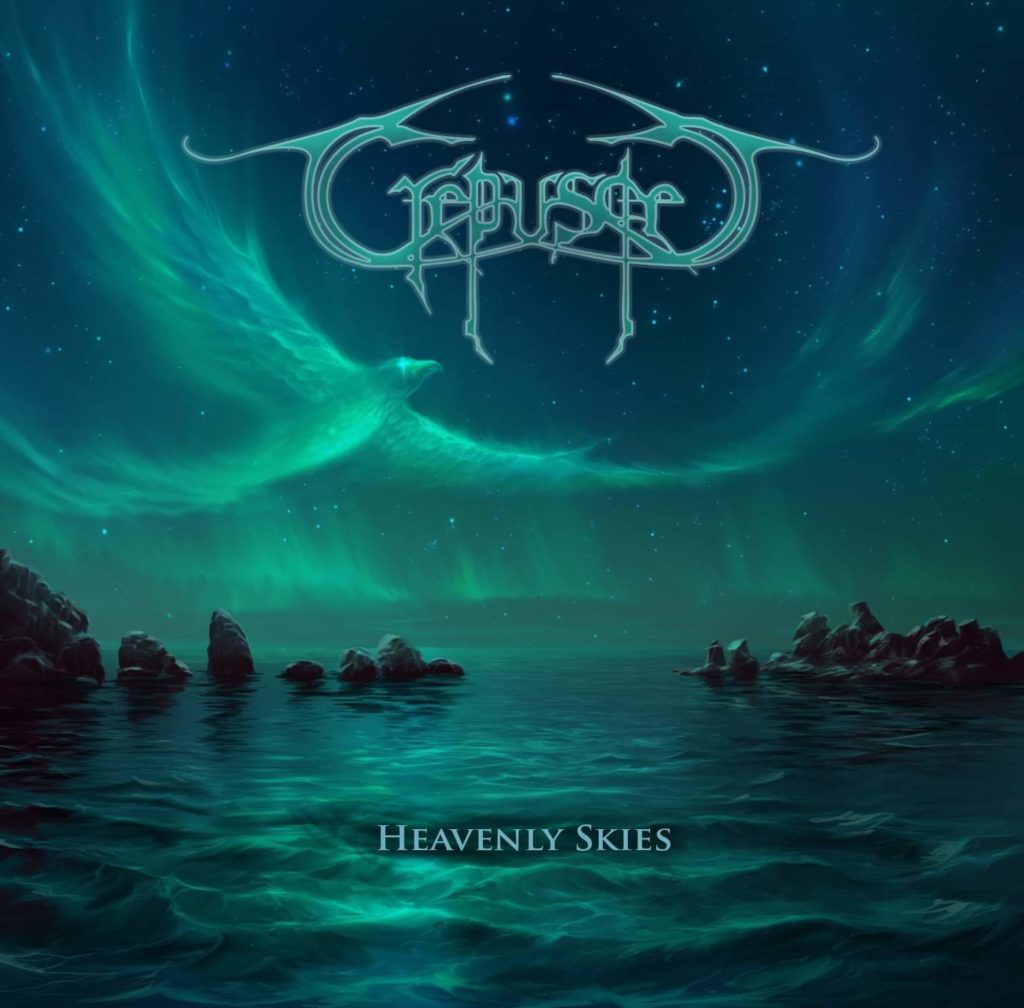 https://www.crepuscleofficial.com
https://www.facebook.com/Crepuscleofficial
https://crepuscle.bandcamp.com
https://twitter.com/crepuscleband
http://www.creator-destructor.com
http://www.facebook.com/creatordestructorrecords
http://www.twitter.com/CD_Records
http://www.creator-destructor.bandcamp.com