Texas death metal behemoths CREEPING DEATH today drop their ferocious new single and accompanying video for "Vitrified Earth." The track appears on their Boundless Domain LP, set for release this Friday, June 16th via MNRK Heavy!
Produced by Killswitch Engage guitarist Adam Dutkiewicz (As I Lay Dying, The Acacia Strain, Underoath) Boundless Domain is, without question, a certified ripper from start to finish and stands towering among this year's most volatile death metal offerings. In paying tribute to the passing of local icons Riley Gale of Power Trip and Wade Allison of Iron Age, the band — guitarist Trey Pemberton, singer Reese Alavi, bassist Eric "Rico" Mejia, drummer Lincoln Mullins, and guitarist A.J. Ross, III — found themselves digging deep into some of their metallic hardcore favorites making for a sophomore slab of monolithic weight, dimension, and relentless power.
CREEPING DEATH's latest single, "Vitrified Earth," showcases their increasingly innovative songcraft, most evident with the cadence and phrasing of Alavi's vocals while never neglecting the sick riffs.
Offers vocalist Reese Alavi,"The story this album tells is a mixture of optimism, pessimism, warnings, and consequences. Highlighting certain aspects of reality through fictional stories about the gods' influence on mankind, war, life, and death."
Watch CREEPING DEATH's "Vitrified Earth" video HERE.
Watch CREEPING DEATH's previously released video for "Intestinal Wrap," featuring George "Corpsegrinder" Fisher of Cannibal Corpse, HERE and "The Common Breed" HERE.
Boundless Domain will be released on CD, LP, cassette, and digital formats June 16th. Find preorders at THIS LOCATION.  
Following a successful Europe/UK tour supporting Revocation and Goatwhore earlier this year as well as a recent North American run supporting Carcass, Municipal Waste, and Sacred Reich, CREEPING DEATH will return to the road on the Boundless Domain Summer 2023 tour. The two-pronged, headlining venture will commence in San Antonio, Texas on Boundless Domain's release day June 16th and will run through the Western half of the US, ending July 1st in Tulsa, Oklahoma. CREEPING DEATH will be joined by Year Of The Knife, Fleshrot, and Saintpeeler for Part 1.
Following a short breather, the band will return to the road launching the Boundless Domain Summer 2023 Part 2 on July 10th in Baton Rouge, Louisiana. This leg of the tour will find CREEPING DEATH assaulting the Eastern half of the country through July 21st, ending in Fort Worth, Texas. Part 2 will feature support fron Enforced on select dates as well as Upon Stone and Saintpeeler. Tickets are on sale now at: creepingdeath.net. See all confirmed dates below.
CREEPING DEATH Boundless Domain Summer 2023 Part 1 w/ Year Of The Knife, Fleshrot, Saintpeeler:
6/16/2023 Vibes Underground – San Antonio, TX
6/17/2023 The Rock – El Paso, TX
6/18/2023 191 Toole – Tucson, AZ
6/19/2023 Brick By Brick – San Diego, CA
6/20/2023 Supply & Demand – Long Beach, CA
6/21/2023 Kilowatt Bar – San Francisco, CA
6/23/2023 Dante's– Portland, OR
6/24/2023 El Corazon – Seattle, WA
6/26/2023 The Shredder – Boise, ID
6/27/2023 Urban Lounge – Salt Lake City, UT
6/28/2023 The Black Sheep – Colorado Springs, CO
6/29/202389th Street – Oklahoma City, OK * No Fleshrot
7/01/2023 Mass Movement Community Arts – Tulsa, OK * No Fleshrot
CREEPING DEATH Boundless Domain Summer 2023 Part 2 w/ Enforced (July 12th – July 16th), Upon Stone, Saintpeeler:
7/10/2023 Chelsea's Live – Baton Rouge, LA
7/11/2023 40 Watt Club – Athens, GA
7/12/2023 The Radio Room – Greenville, SC
7/13/2023 The Canal Club – Richmond, VA
7/14/2023 Lovedraft's Brewing Co. – Mechanicsburg, PA
7/15/2023 The Palladium – Worcester, MA
7/16/2023 Amityville Music Hall – Amityville, NY
7/18/2023 The Loud – Huntington, WV
7/19/2023 Eastside Bowl – Nashville, TN
7/20/2023 Vino's – Little Rock, AR
7/21/2023 Tulips FTW – Ft. Worth, TX
CREEPING DEATH is on a fast and feverish climb from the underground summoning a vibrant sound that is somehow both familiar and fresh. Their initial outburst, 2016's three-song Sacrament Of Death, introduced them to death and thrash metal audiences, followed two years later by the Specter Of War EP, and the following year saw the release of their debut LP. 2021's The Edge Of Existence EP further demonstrated the power, fury, and revelry at the heart of their identity. Tours with High On Fire, The Acacia Strain, Rotting Out, Terror, and The Warriors have spread the CREEPING DEATH message. Crowds succumbed to the group's combination of endlessly catchy riffage, precise percussion, and storytelling lyrics. The band repeatedly delivers a relentless bludgeoning summoned from the furthest reaches of the genre's past, present, and future. A triumphant celebration of the style itself, the Lone Star State fivesome whips up gruesome riffage and Southern grooves with an improbable cathartic glee.
CREEPING DEATH:
Reese Alavi – vocals
Trey Pemberton – guitar
A.J. Ross III – guitar
Eric "Rico" Mejia – bass
Lincoln Mullins – drums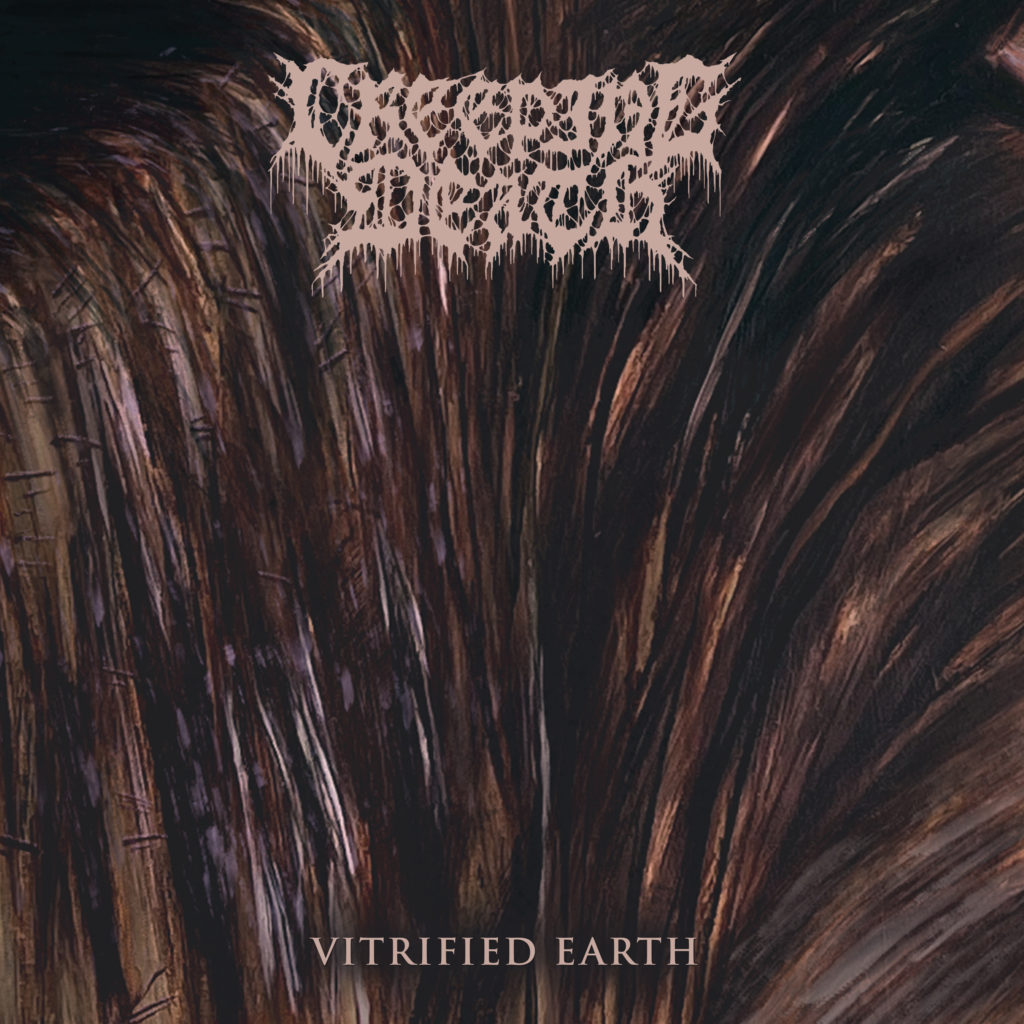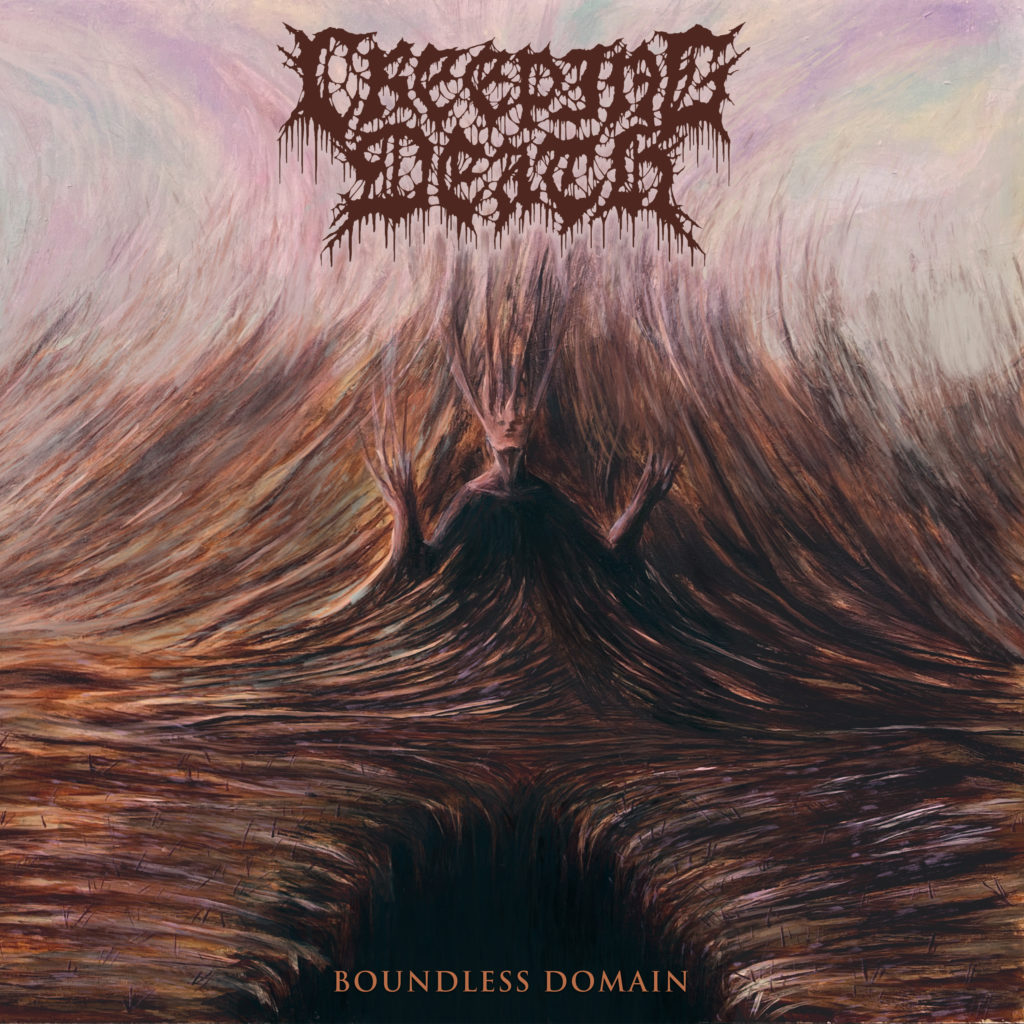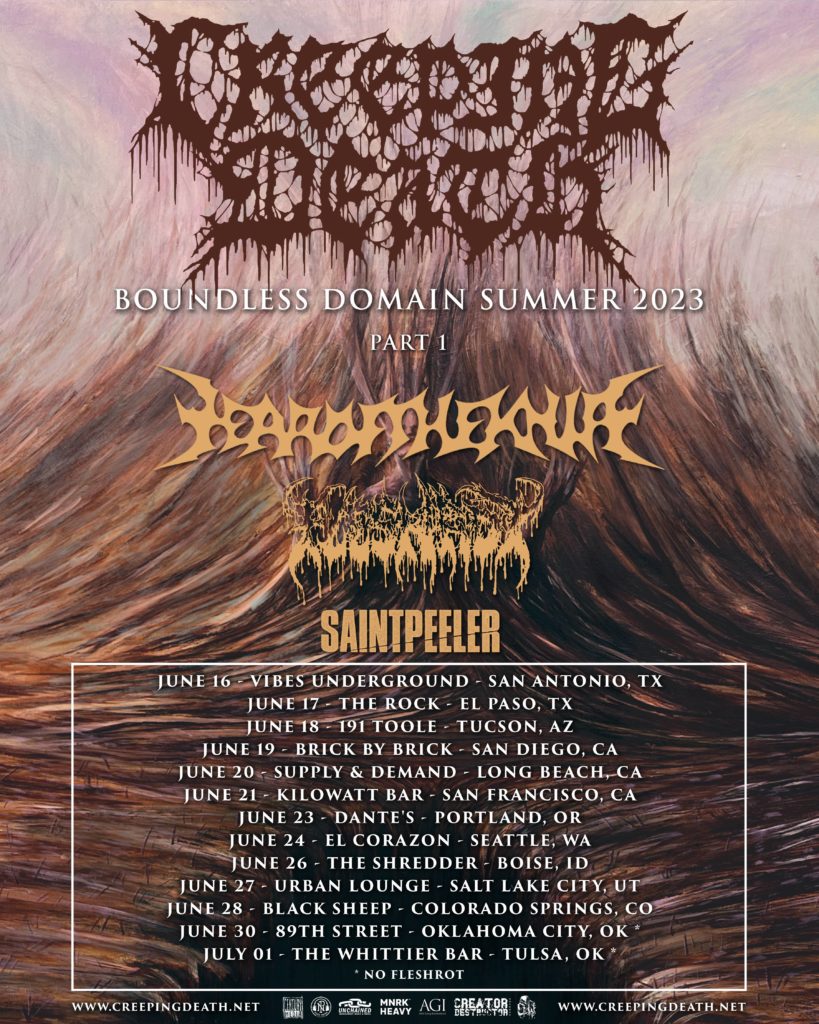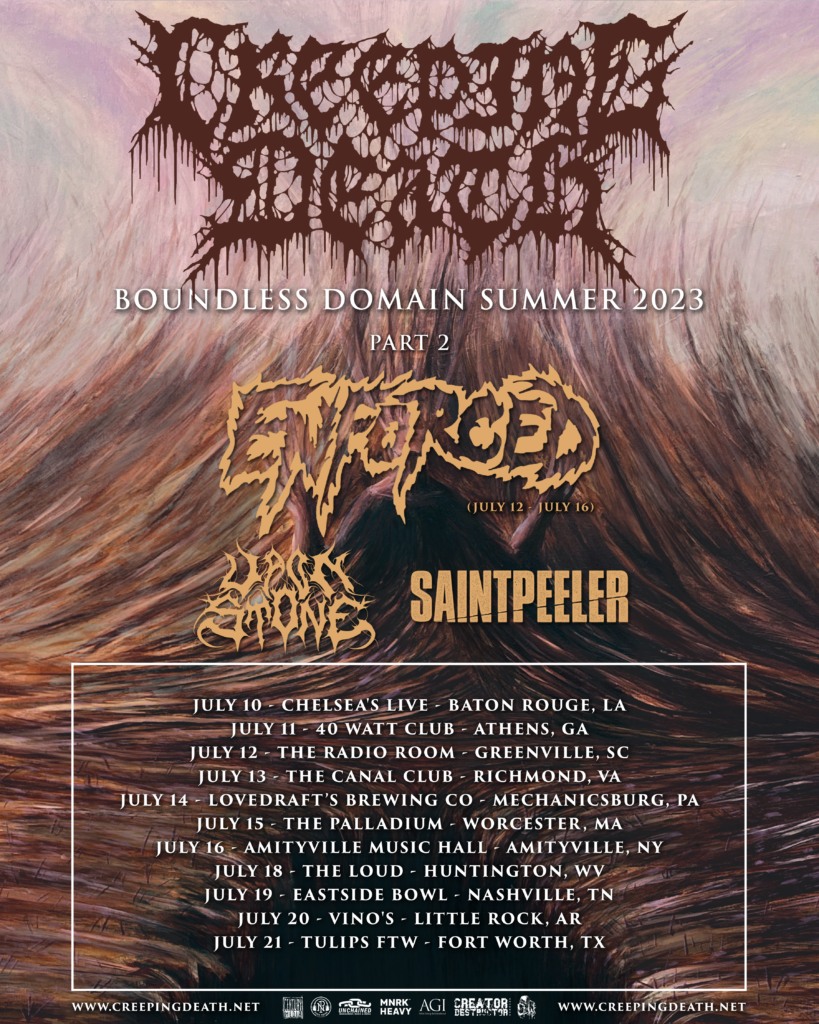 http://www.creepingdeath.net
http://www.facebook.com/creepingdeathtx
http://twitter.com/creepingdeathtx
http://www.instagram.com/creepingdeathtx
http://www.mnrkheavy.com
http://www.facebook.com/MNRKHeavy
http://www.twitter.com/MNRKHeavy
http://www.instagram.com/MNRK_heavy