Minnesota-based atmospheric rock/grungegaze collective COMATOSE has unveiled a lyric video for the track "Spread," featured on the band's debut full-length, A Way Back.
Out now via Transcending Records, A Way Back was recorded, mixed, and mastered by Zach Zurn at Carpet Booth Studios. It is is the sound of the existential dread of musicians in 2020 who had their way of life quite literally torn apart by the chaos of the year. One can easily melt into the lush melody and reverb or fall into the despair of the delay laden vocals through the diverse, yet familiar album that will likely bring listeners back to the mid-1990s without sounding dated or derivative.
View COMATOSE's lyric video for "Spread" at THIS LOCATION.
View the band's previously released videos for opening track, "Circles," at THIS LOCATION and "Skin" at THIS LOCATION.
A Way Back features the cover art of Todd Farnham and is now available on red/white/blue splatter vinyl and gold vinyl. For physical orders, go to THIS LOCATION. For digital orders, go HERE where the record can be streamed in full.
COMATOSE was forged in the Winter of 2019/2020 with a group of musicians – Jacob Carlson (Fail To Decay), Daren Menz (Fail To Decay, Chrome Waves-live), Adam Carroll (Fail To Decay, Lion Sight, The Boy Will Die), and James Benson (Amiensus, Chrome Waves, Fail To Decay) – who previously worked together for several years experiencing the true life and daily grind of the touring musician, gathering their shared experiences of long drives, cheap beer, and muff pedals to manifest a hazy, grungy, post-metal mix of audio paradise. Says Benson of the name, "'COMATOSE' was chosen as the name of the band as a result of being a part of 'the lost generation.' Faced with multiple major global economic crises, domestic racism and terrorism, a pandemic, and climate change, it only felt right to choose something that reflected the mental health of an entire generation."
"Like shoegaze, but more in your face and earworm-y… If you're into atmospheric, catchy rock, then you're going to love COMATOSE and their new album A Way Back…" – Metal Injection
"A Way Back is both a statement of reverence and intent from COMATOSE. On one hand, it offers a passage through which we can return to the hazy, reverberating rock of the '90s, while on the other it provides a fitting soundtrack with which we can reflect. That is, reflect on what normality was, on what we as humanity took for granted before things went so far south, and reflect on how – or more importantly if – we can return there. It's certainly food for thought, and COMATOSE make it very pleasing to devour indeed." – Everything Is Noise
"Hazy and retro in sound, but keen to still set itself apart from the pack, COMATOSE delivers a trip back to the '90s without dating themselves. Just the right amount of heavy riffs and trippy melodies to cast a wide net of appeal, A Way Back is perfect for an afternoon where you want to sit back with something that is less aggressive but carries a weight and depth to it." – Dead Rhetoric
"COMATOSE reminds one of a time when bands were unafraid to both experiment and write melodic tunes. A Way Back taps into this fine tradition but with a more contemporary sheen and the tracks feel the right length that never outstay their welcome." – The Sleeping Shaman
"A Way Back is planted in the more atmospheric side of '90s grunge/rock, with harmonic vocals and songs that use limited lyrics to let the instrumentation lead the path forward. The vocals drift in the air, tales of lost and hopelessness concurrent with the time period it was written in (early-to-mid 2020 as the COVID-19 pandemic began to sweep the world). The unexpected screams on 'Inside' and 'Further' are daggers that propel into the soul of the last half of the album." – Heavy Music HQ
"…nostalgically morose. COMATOSE live up to their name. The album feels like looking at footage of a happy vacation, but on a grainy, old medium that is close to disintegrating… The songwriting is stellar." – Metal Utopia
"The band sets the tone for the record right away with opening track 'Circles.' They set the stage not only sonically, with the lush guitars, hefty drums, and soaring vocal harmonies, but also lyrically. With lines like 'Wasting our days, sitting tight / Look at the hour / The Sun comes up, the moon's too bright…,' the overall theme of mental health becomes very apparent." – Burnt Coffee Reviews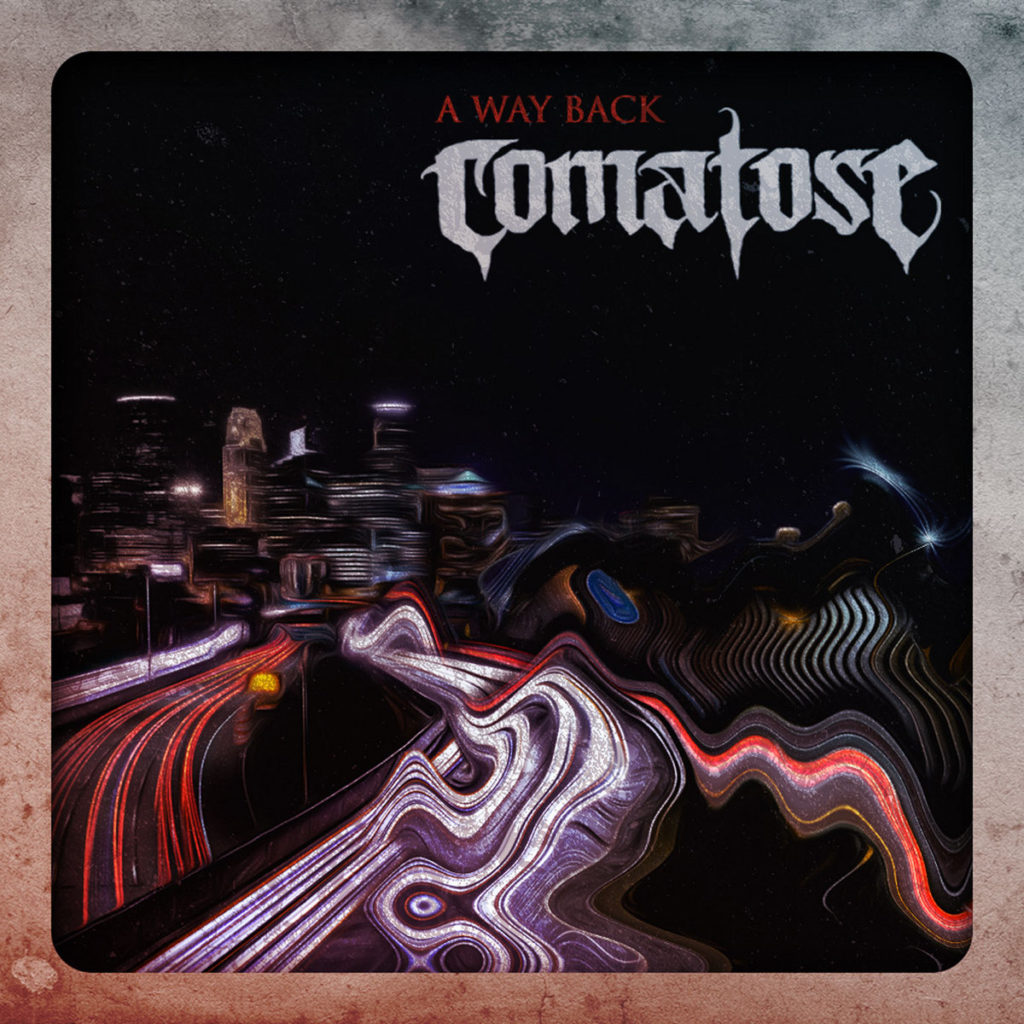 http://www.facebook.com/comatoseminnesota
http://www.youtube.com/channel/UCUNpxQDG1DSbsApt8ZScVGw
http://www.instagram.com/comatose507/
http://www.transcendingrecords.com
http://www.facebook.com/transcendingrecords
http://www.instagram.com/transcendingrecs
http://www.twitter.com/transcendingrec