photos by Nell Hoving
New Noise Magazine is hosting an exclusive video premiere for "Diametric Retrograde," the new single from Philadelphia-based LOTUS THRONES – the solo project formed by former Wolvhammer and Across Tundras drummer Heath Rave during the 2020 quarantine. The song for which the video was created is found on the outfit's impending debut album, Lovers In Wartime, nearing release through Disorder Recordings.
Following a five-year hiatus from releasing music, Heath Rave launched LOTUS THRONES in the past several months to stay creative and return to playing music during lockdown. With the advent of technology making it easy to work alone, he began investigating new instruments and recording methods, exploring styles and genres of music he grew up on, including post-punk, industrial, goth, post-metal, dream pop, shoegaze, and more with an occasional nod to his hardcore roots, merging influences from the likes of Killing Joke, Sisters Of Mercy, Neurosis, Danzig, Justin Broadrick, Portishead, The Cure, and more, and handling all instrumentation on his own.
After releasing several singles and cover tracks, Rave embarked on the production of the debut LOTUS THRONES album, Lovers In Wartime, recording the album himself in January of this year. With Rave performing all drums, guitars, synth, keys, and vocals, the emotive eight-track album showcases the wide range of musical inspiration and homage its creator attempts to harness within the project. Additionally, Bruce Lamont (Yakuza, Brain Tentacles, Corrections House) provides saxophone on the tracks "Lovers" and "Liberate" and Andy Schoengrund (Coagulate, Feral Light) provides the guitar solo on "The Quarry." Lovers In Wartime was mixed by Sanford Parker at Hypercube, mastered by Collin Jordan at The Boiler Room, and completed with photography by Sally Mills and layout by Jeff Wilson, and includes a diversified cover of Bad Brains' "I And I Survive."
With the new video's premiere, Rave offers, "'Diametric Retrograde' is a commentary I wrote on two opposing forces saying the same things in direct opposition to each other whilst both being in denial of the steep decline and deterioration of the situation surrounding them. Unable to see that both parties are wrong for the same reasons, the result is complete and total collapse while being willfully oblivious to the consequences."
Watch LOTUS THRONES' "Diametric Retrograde" video at New Noise Magazine now at THIS LOCATION.
Disorder Recordings will release Lovers In Wartime on CD and across all digital providers on July 30th. Find preorders HERE and watch the previously issued "Fatigue" video HERE.
Watch for additional audio premieres, official videos, and more to post over the weeks ahead.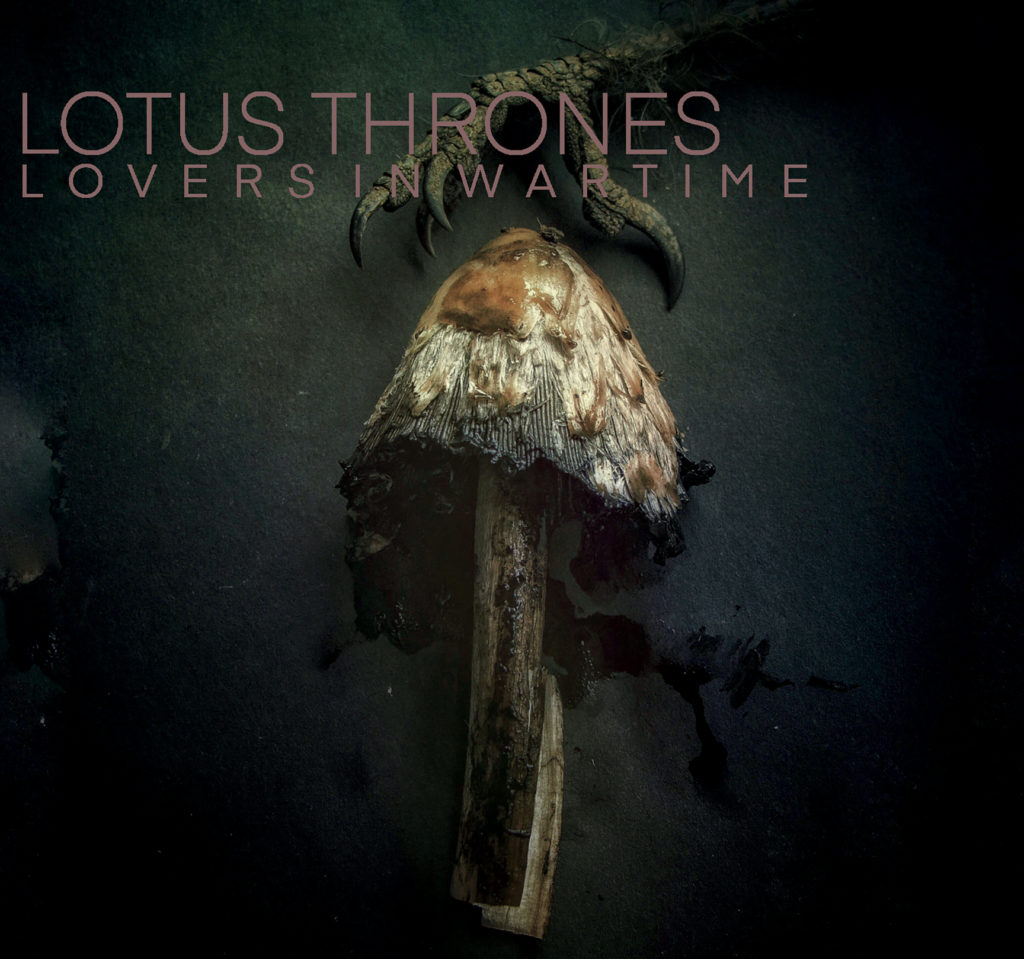 http://www.heathrave.com
https://www.instagram.com/lotusthrones
https://lotusthrones.bandcamp.com
https://www.facebook.com/lotusthrones
http://disorder-recordings.com
http://disorder-recordings.bandcamp.com
http://disorder-design.com
https://www.instagram.com/disorderdesignco