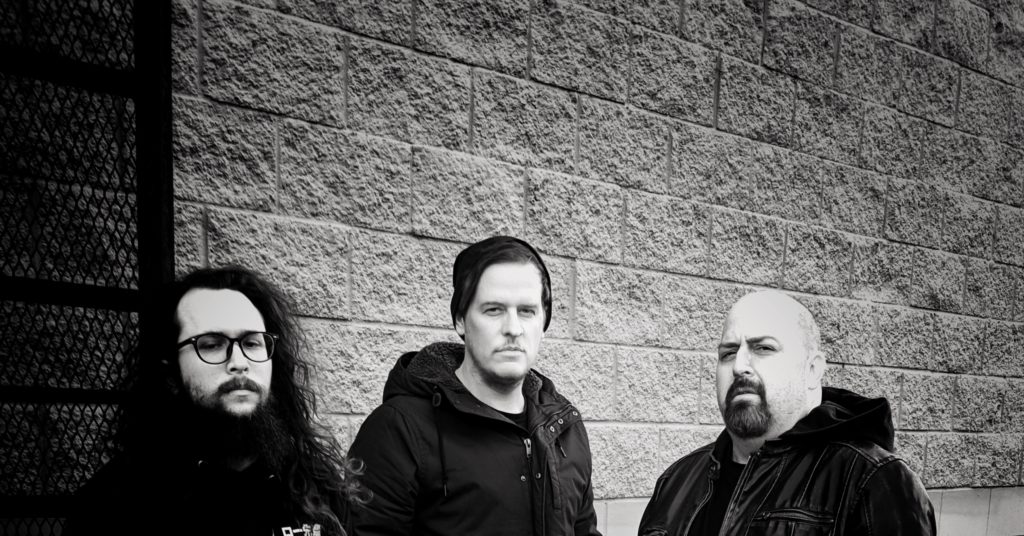 [photos by Melissa Atwood]
Midwestern trio CHROME WAVES – containing former members of Wolvhammer, Nachtmystium, Abigail Williams, The Gates Of Slumber, Amiensus, and more – will release their long-awaited debut LP, A Grief Observed, this Friday through Disorder Recordings. The album is streaming early through an exclusive advance stream hosted by PopMatters as the band begins their first tour supporting the album tonight.
CHROME WAVES' first full-length, A Grief Observed, sees the outfit making its return with a new lineup, taking the outfit from a sporadic side project to a full-time act. With six dense, mid-paced tracks, the dynamic album weaves through a myriad of sounds and styles, coalescing the members' influences from black metal, doom, post/alt-metal, dark pop, and more. A Grief Observed was engineered by Niko Albanese with the band's James Benson and Jeff Wilson, finished with artwork by Wilson.
As the album is prepared for release and the band embarks on tour, Wilson offers from the road, "It took a lot of effort and we waited a long time to release this record and with that came a lot of different emotions… Anxiety. Sadness. Anger. Relief. I hope all of these are displayed while listening to the album. We're stoked to play the songs this week. Cheers!"
PopMatters is streaming A Grief Observed early, delving into the album: "The six songs which comprise A Grief Observed might closely mirror the emotions that Wilson associates with its impending release. The opening 'Burdened' appeals to the meditative sensibilities of shoegaze and post-rock as much as melodic black metal while 'Past The Lights' recalls the far-reaching sensibilities of now-defunct progressive darkness masters Agalloch at their grimmest and most frightening…. As one might predict, the titular cut, the record's centerpiece is a marvelous amalgamation of all that Chrome Waves carries in its metallic arsenal."
Stream CHROME WAVES' A Grief Observed at PopMatters RIGHT HERE.
A Grief Observed will be released on Wilson's own Disorder Recordings on CD and digital formats on March 1st. Find preorders HERE, and see the official video for "Past The Lights" HERE. Watch for vinyl preorders, additional videos from the album, and more to be issued over the weeks ahead.
CHROME WAVES' run of tour dates through the Midwest supporting the record begins today, February 27th, in Minneapolis, followed by shows in Chicago, Indianapolis, Louisville, and Milwaukee. The five-city trek sees Without Waves providing support on all shows. CHROME WAVES has also announced another tour in April, with shows in Toronto, Ottawa, Portland, and Providence April 4th through 7th. Former Skeletonwitch drummer Dustin Boltjes is filling the drum throne for all live dates supporting A Grief Observed.
CHROME WAVES Tour Dates:
2/27/2019 Hexagon – Minneapolis, MN w/ Without Waves
2/28/2019 Livewire – Chicago, IL w/ Without Waves
3/01/2019 Black Circle Brewing – Indianapolis, IN w/ Without Waves
3/02/2019 Open Community Arts Center – Louisville, KY w/ Without Waves
3/03/2019 Cactus Club – Milwaukee, WI w/ Without Waves
4/04/2019 Coalition TO – Toronto, ON
4/05/2019 Mavericks – Ottawa, ON
4/06/2019 Sun Tiki Studios – Portland, ME
4/07/2019 Dusk – Providence, RI
Following his departure from Wolvhammer and Abigail Williams in 2018, Jeff Wilson set out to finally make CHROME WAVES a full-time endeavor and brought in new guitarist/vocalist James Benson (Amiensus) alongside the returning Bob Fouts on drums. With a renewed sense of inspiration, the revamped lineup began recording immediately, with their sights set on completing their long-awaited debut full-length, A Grief Observed. In October, the trio issued the first new CHROME WAVES track in six years with "Burdened," the first single from the impending LP. Several weeks later, the outfit released a non-album cover of Slowdive's "When The Sun Hits" while continuing to wrap-up production on A Grief Observed.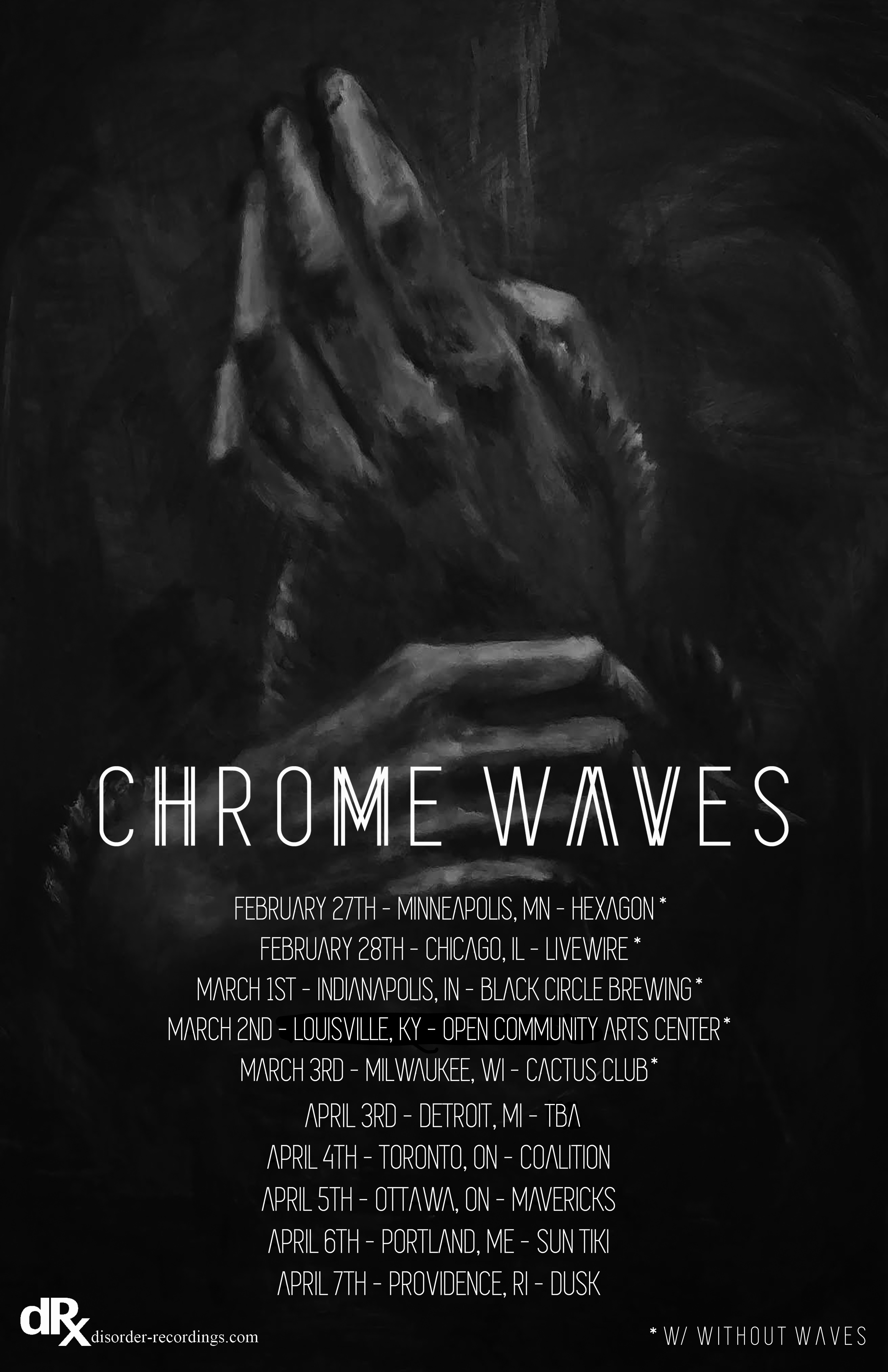 https://www.facebook.com/chromewavesofficial
https://chromewaves.bandcamp.com
https://www.instagram.com/chromewavesofficial
http://disorder-recordings.com
https://disorder-recordings.bandcamp.com
http://disorder-design.com