Vessel is the imminent new full-length from Seattle death grinders THEORIES. Featuring current/former members of Samothrace, Black Breath, Skarp, Book Of Black Earth, and more, with Vessel THEORIES discharge ten rabid tracks of intricate and unforgettable brutality. Recorded and mixed by Andy Patterson (Cult Leader, Gaza, Eagle Twin) at The Boars Nest in Salt Lake City, Utah and mastered by Dave Otero (Primitive Man, Cephalic Carnage, Cattle Decapitation) at Flatline Audio in Denver, Colorado, Vessel is raw, grimy, and absolutely punishing; the sound THEORIES has been striving for since their inception.
In advance of its release, Cvlt Nation offers up "Ill Will" for communal feasting. Issues the band, "We can talk about the content of this song but we're all actually asleep and none of this is real. The world is a simulation, nothing matters, and we all die alone.
Adds Cvlt Nation, "THEORIES are back and more intense than ever! If you are a grindcore fan…Vessel is a must fucking have… This collection of songs is the perfect soundtrack for all of the fucked up shit happening in the world right now. THEORIES serve up a huge plate of feral anger on this album and I cannot stop stuffing my face with their putrid riffs."
Suffer the sonic punishment of THEORIES' "Ill Will" exclusively at Cvlt Nation at THIS LOCATION.
THEORIES' Vessel will be released on CD, digital, and vinyl formats via Corpse Flower Records on April 12th. For preorders visit the Corpse Flower Bandcamp page at THIS LOCATION where "Human Vessel Cell," initially debuted via Decibel Magazine, can be streamed.
Forged in 2011, THEORIES released their Regression debut in 2015 on Metal Blade, a worthy introduction of Lee McGlothlen's (Black Breath) caterwauling guitar riffs, Kush Karimi's nauseating bass attack, and the relentlessly creative drumming of Joe Axler (ex-Samothrace, Skarp, Book Of Black Earth). The band toured extensively, appearing at Maryland Death Fest and Southwest Terror Fest, and sharing stages with the likes of Goatwhore, Black Breath, Mutilation Rites, Wake, and Ghoul before coming home and refining their sound into something even more intense and inscrutable. After parting ways with their frontman, the band recruited Wes Harrison on second guitar, and created their new three-vocal attack that further adds to the chaos of Vessel, an album that pulls from multiple extremes to carve out its own grisly niche.
"…a ten-track ripper that crashes upon the listener in wave after wave of riff-driven intensity." – Decibel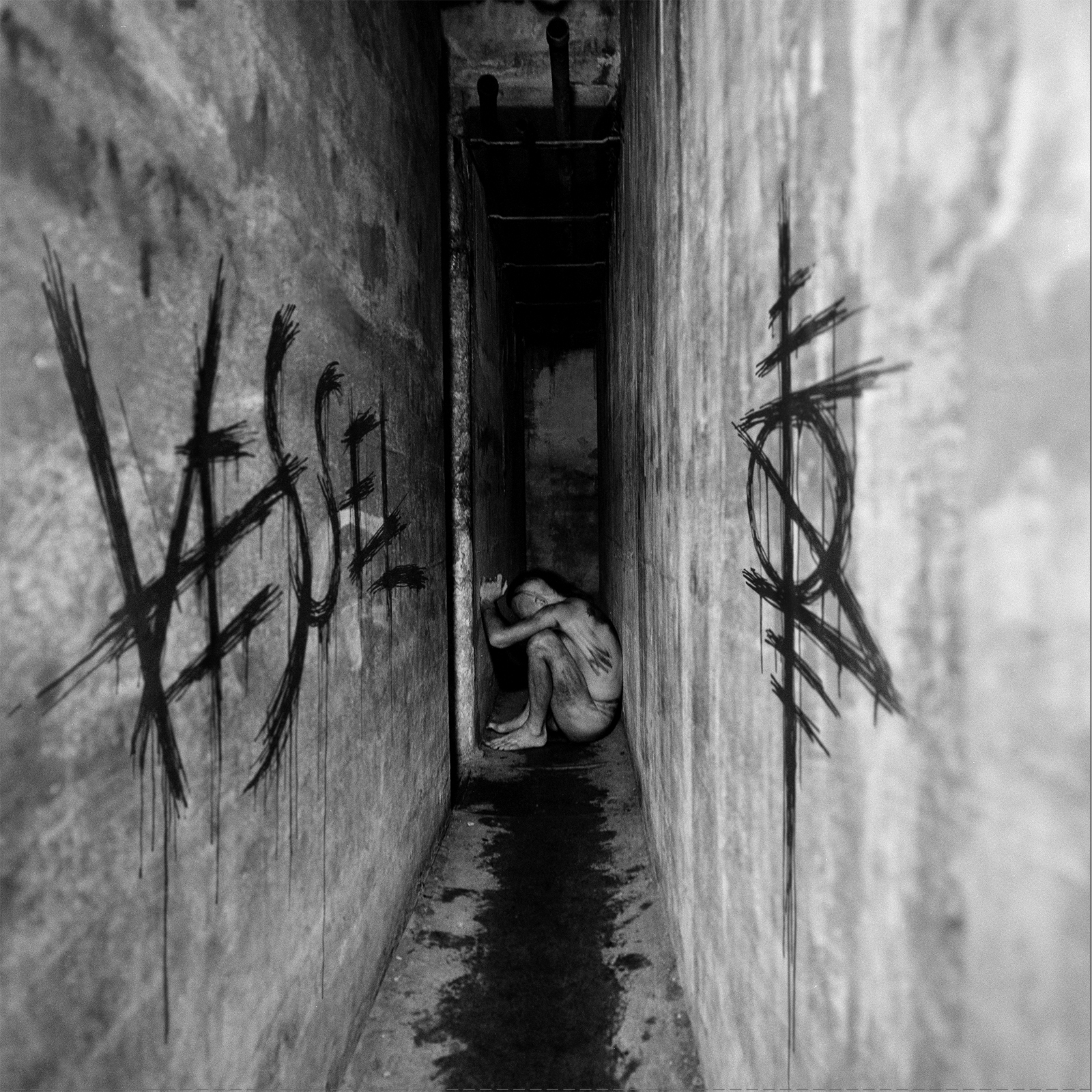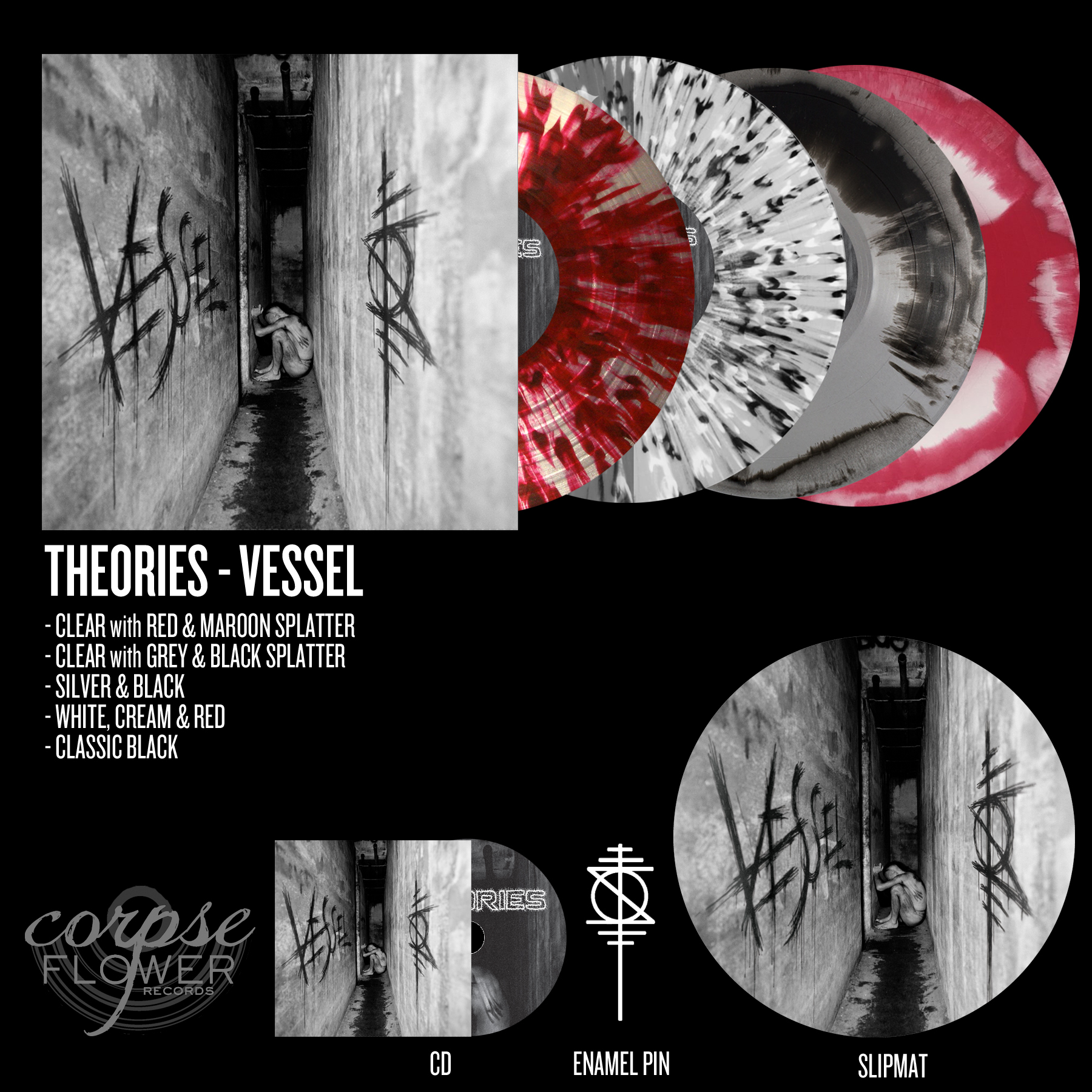 http://www.facebook.com/theoriesgrind
http://www.corpseflowerrecords.com
http://www.facebook.com/corpseflowerrecords
http://corpseflowerrecords.bandcamp.com
http://www.corpseflowerrecords.storenvy.com