Chrome Leaf Records will unleash a limited edition picture disc 7″ from Queensland, Australia's unfathomably intense, technical black/death metal assassins PORTAL this May 11th.
The Lovecraftian-based Lurker At The Threshold 7″ bears two tracks; two of the three songs found on the original 2006 demo cassette release of the same name (the third track on the original a noise track). This 7″ version will be available as a full-color, 70-gram, 45rpm picture disc in a limited run of 500 copies. The detailed artwork for the platter was commissioned by Chimere Noire [http://www.myspace.com/chimerenoire].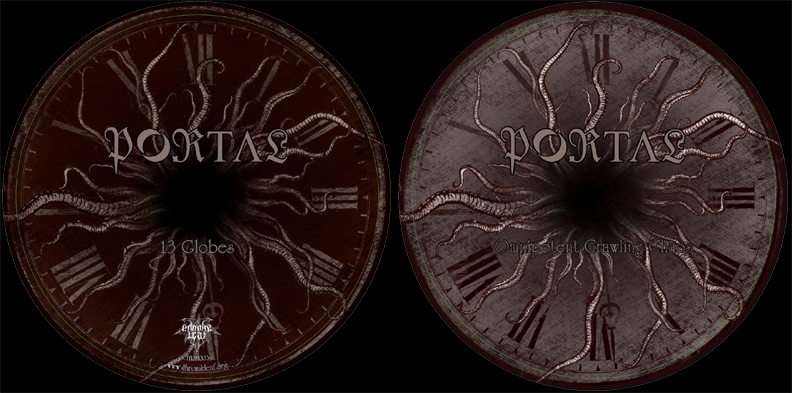 PORTAL will also arrive on American soil for the first time this May to pillage several cities on the east and west coasts in preparation for their appearance at this year's Maryland Death Fest.
PORTAL U.S. Live Actions:
5/14/2010 Oasis Club – Los Angeles, CA
5/15/2010 Thee Parkside – San Francisco, CA
5/18/2010 Club Satyricon – Portland, OR
5/19/2010 The Funhouse – Seattle, WA
5/23/2010 Now That's Class – Cleveland, OH
5/24/2010 Mohawk Place – Buffalo, NY
5/25/2010 Great Scott – Boston, MA
5/26/2010 Knitting Factory – Brooklyn, NY
5/27/2010 Kung Fu Neck Tie – Philadelphia, PA
5/29/2010 Sonar – Baltimore, MD @ Maryland Death Fest
Digital promos of Lurker At The Threshold are available to the media now via the Earsplit Compound.
http://www.myspace.com/the-portal
http://chromeleaf.org