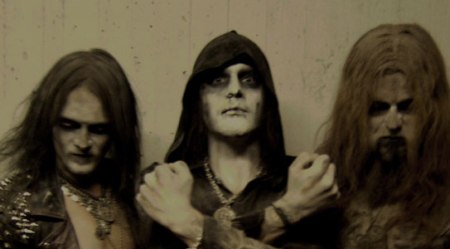 Lawless Darkness, the long-anticipated fourth full-length from Swedish black metal squadron WATAIN, shall ravage the planet on June 7, 2010 courtesy of Season Of Mist.
The band returned to Necromorbus Studio (Deathspell Omega, Funeral Mist, Ondskapt, Nominon, Unanimated et al) in Alvik, Sweden to record the ten-track, hour-plus long masterwork, which features strikingly detailed cover art by Zbigniew M. Bielak. Commented vocalist/bassist E. of the imagery: "The front cover is made by artist Zbigniew M. Bielak from Poland, one of the few living artists we deem worthy to work with. However elaborate on it's own, this front cover should be seen as a mere taste of the most extensive artwork ever seen in a WATAIN context, hell, even in a Black Metal context!"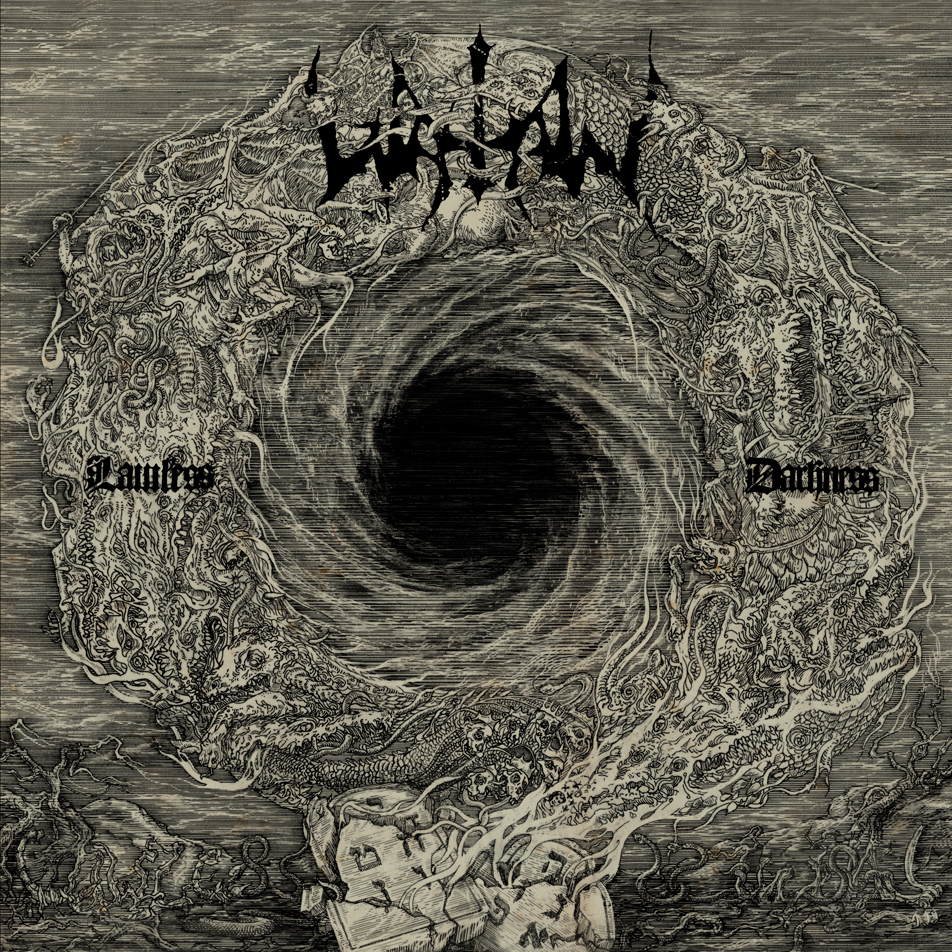 "The title symbolizes the unbound chaotic potential of that which is void of light," E. continues. "The light that defines; the light that shapes and restricts; the light by which the forces of law and order uphold their reign. In the absence of that light lies the wellspring of WATAIN: in Lawless Darkness. With this album and in all of our efforts with WATAIN we aim to capture the hungry madness and glimmering purity of darkness beyond illusion, the void that holds all yet where naught is manifest, the primordial tomb into which all the vanity of man and his creation shall collapse: Indeed, the Lawless Darkness!
"Lawless Darkness shall be seen as a monument erected in honor of that collapse and a dedication to all those brave souls, who have willingly dared to venture the winding paths towards it."
Lawless Darkness Track Listing:
01. "Death's Cold Dark"
02. "Malfeitor"
03. "Reaping Death"
04. "Four Thrones"
05. "Wolves Curse"
06. "Lawless Darkness"
07. "Total Funeral"
08. "Hymn to Qayin"
09. "Kiss of Death"
10. "Waters of Ain"
The release of Lawless Darkness follows the band's performance at this year's Maryland Deathfest [http://www.supremebrutality.com] which runs for three days from May 28 – 30 at Club Sonar in Baltimore, Maryland. WATAIN will perform on May 28th alongside Gorguts, Possessed, D.R.I. and countless others.
A Lawless Darkness release party is scheduled for June 5th in London as a part of the ArmageddoN Festival [http://www.myspace.com/armageddon.festival] at Relentless Garage, and will include live performances by WATAIN, The Devil's Blood, Azarath, Necro Rituak, Sacrilegious Impalement and the legendary VON. "The latter will do their first real concert since back in the early '90s. A legendary night indeed…," said E.
More info to be revealed in due time.
http://www.myspace.com/watainofficial
http://season-of-mist.com