Magic Bullet Records today unveils several excellent titles from across the punk, hardcore, and metal spectrums as part of the label's 20th anniversary reissue celebration, including the "4010" b/w "Away" 7″ from CHRISTIE FRONT DRIVE, the long out-of-print Not Of this World split 7″ from COLISEUM and DOOMRIDERS, and six digital titles from defunct Central California melodic hardcore outfit, LOSER LIFE.
During a brief run of less than three years (1993-1996), CHRISTIE FRONT DRIVE managed to turn punk on its head via their trademark (and often imitated) sound that holds up to this day. Everyone from Jimmy Eat World to The Get Up Kids to Texas Is The Reason has cited the influence of the band on both their bands and what became known as "emo" at large, with Alternative Press going so far as to name the CHRISTIE FRONT DRIVE as one of "13 Bands That Became Legends In Four Years Or Less" (2010) and "23 Bands Who Shaped Punk" (2007). Out of print for many years, the emo/punk classic "4010" b/w "Away" 7″ — originally issued on Freewill Records in 1994 — is back with brand new artwork and a choice of either classic black or clear vinyl. Both sides are spun at 45 rpm for maximum fidelity.
Place orders for CHRISTIE FRONT DRIVE's "4010" b/w "Away" 7″ reissue HERE and Bandcamp HERE.
Back in 2005, COLISEUM's Ryan Patterson self-released a 12″ on his label Auxiliary which featured both his band and Boston's DOOMRIDERS' ultimate tribute to the almighty Danzig. Each band turned a cover of a song from the classic self-titled debut Danzig LP, with COLISEUM adding two originals and DOOMRIDERS putting up one original. A CD version of the release was also issued on the defunct Level Plane label. While the COLISEUM material was later repackaged into a collection on Temporary Residence, the DOOMRIDERS material remained out-of-print for many years. As part of the upcoming celebrations to commemorate Magic Bullet Records' 20th anniversary, the label is celebrating the friends and musicians (lifers) that were a significant inspiration as the years went on, starting with a split 7″ featuring both bands' Danzig covers from the 2005 Not Of This World split. Without question, the gentlemen that comprise(d) both bands have been essential to the growth of the label, be it releasing great music on Magic Bullet (i.e. DOOMRIDERS' debut LP Black Thunder, DISAPPEARER's The Clearing 2xLP/CD, the first four OLD MAN GLOOM LP's, JESUIT's Discography LP/CD, etc.), screening shirts for Magic Bullet bands (via Shirtkiller), booking and playing shows with Magic Bullet bands, and on and on. This special, limited reissue features brand new Danzig tribute artwork from the steady hands of visual artist Florian Bertmer, and sees re-release on black, white, and clear 7″ vinyl pressings.
Order the reissued COLISEUM & DOOMRIDERS Not Of This World split HERE and via Bandcamp HERE.
Driven by the desperation and anxieties of their toxic living environment, Bakersfield's LOSER LIFE channeled those negativities and turned them into powerful bursts of melodic hardcore during their five years together. Beginning in 2005, the band became the flagship band of the now-defunct Munoz Gym, releasing multiple EPs and LPs with the Going Underground, Magic Bullet, and Life's A Rape labels, and completing multiple United States and European tours before their split in 2010. Taking cues from Hüsker Dü, Articles Of Faith, and Thrasher Skate Rock compilations before them, LOSER LIFE managed to run these influences though a filter that could only come from a place like Bakersfield, giving them a different take on an old formula and making it their own. Having handled several of the band's albums during their rampage a decade ago, Magic Bullet now reissues the entire remaining LOSER LIFE discography – including six titles — delivering all of the band's vinyl or cassette-only demos, EPs, and singles for official digital distribution.
Orders for all six LOSER LIFE digital reissues are now live, including the …And I Am Going To Live This Way demo tape HERE, Things Will Never Change 7″ HERE, I Want The World 7″ HERE, My Hell 12″ HERE, Life Number Two 7″ HERE, and the "Burning Fields" b/w "Hard To Please" 7″ HERE.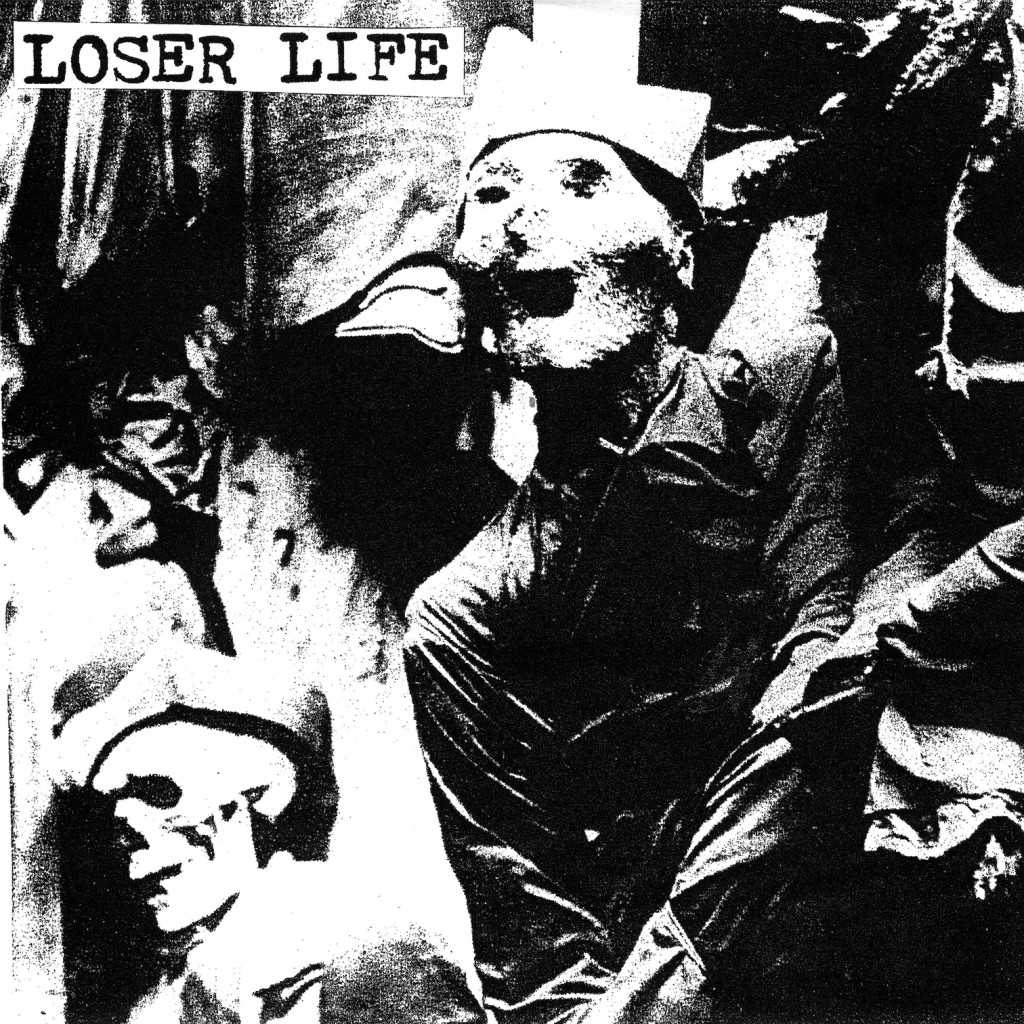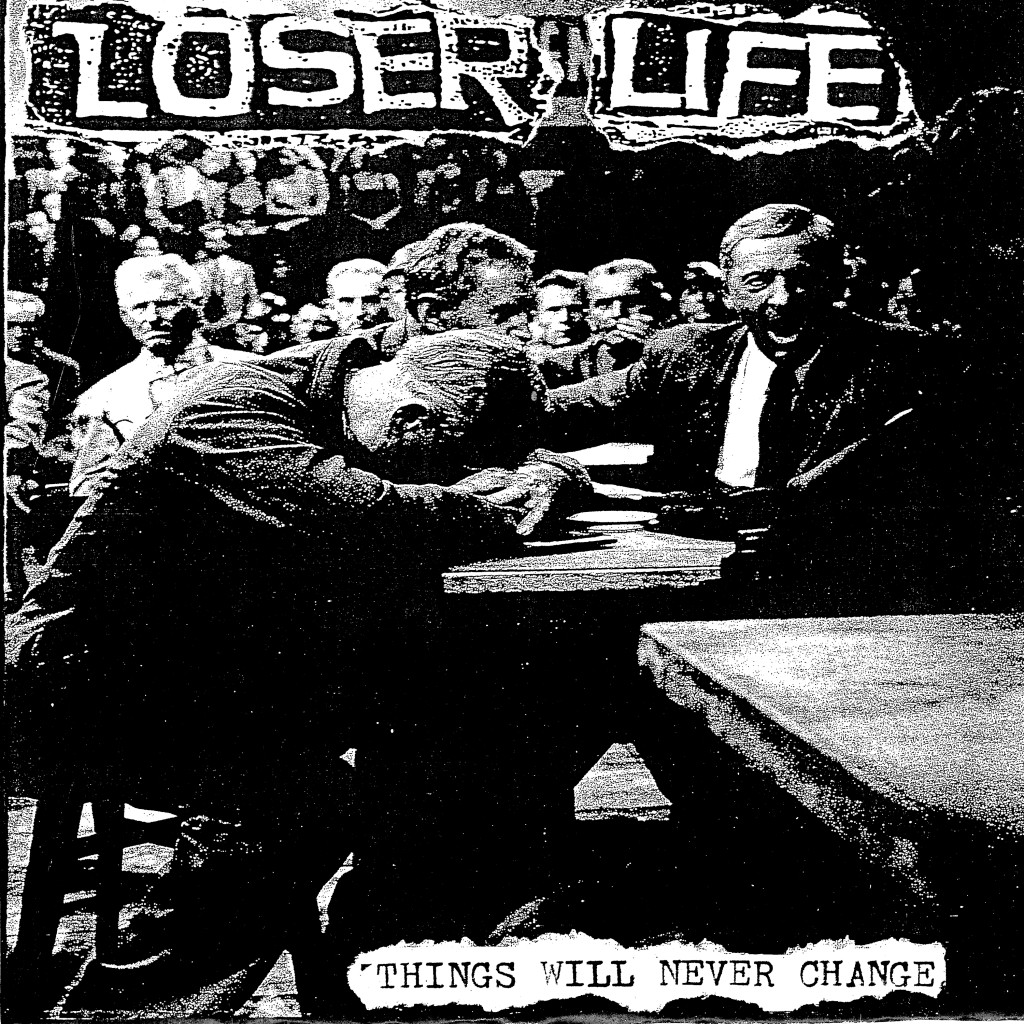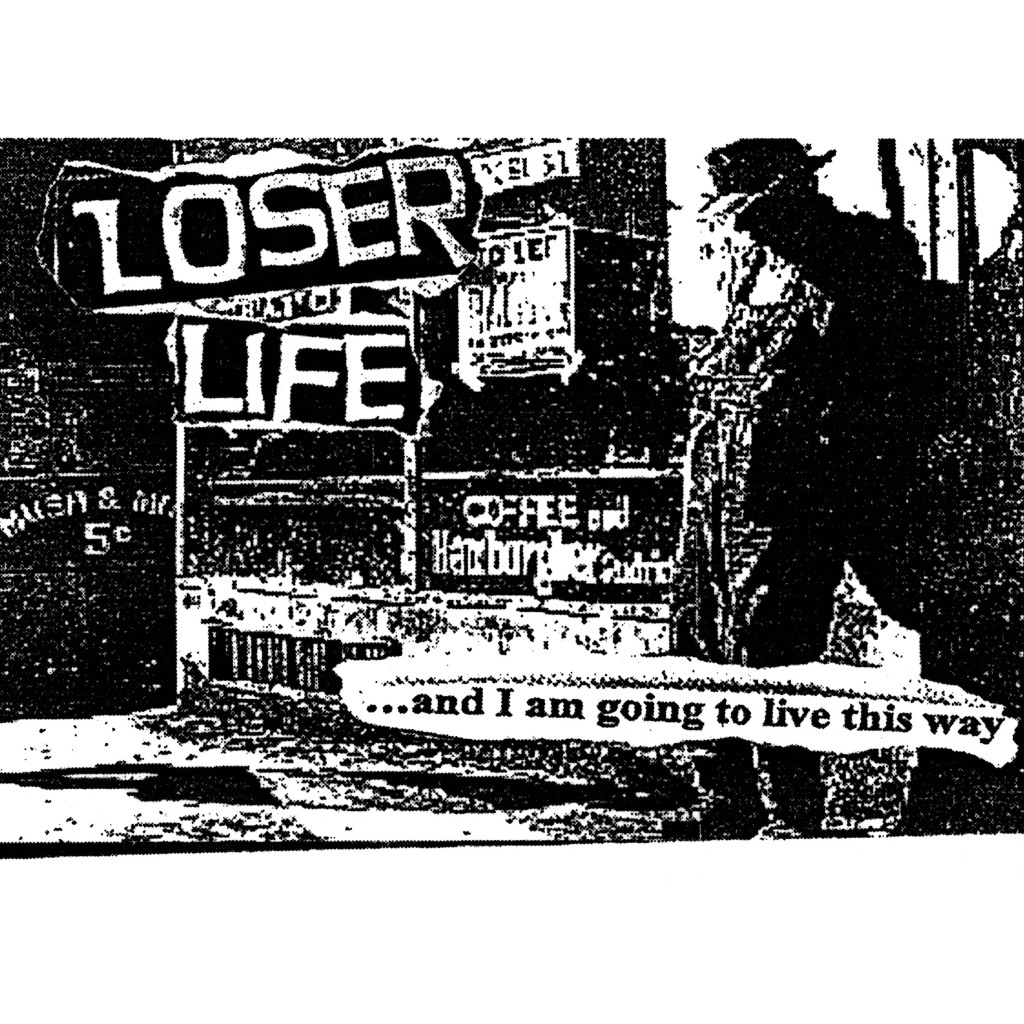 http://www.magicbulletrecords.com
http://www.facebook.com/magicbulletrecords
http://twitter.com/magicbulletrecs