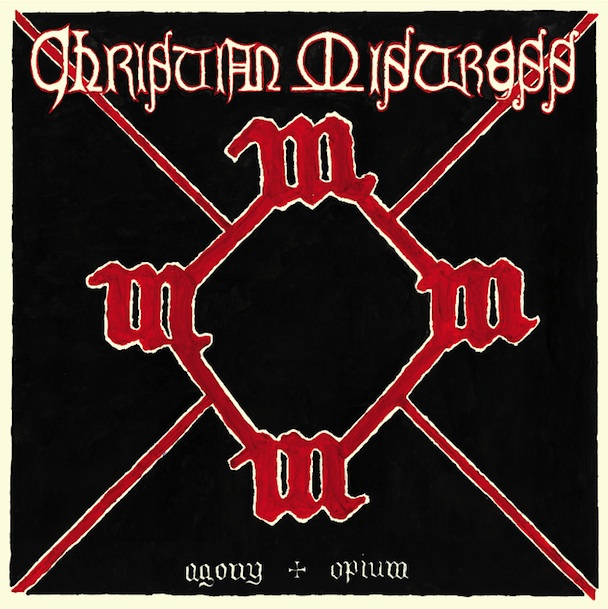 Agony & Opium, the debut release from Olympia, Washington's hyped metal troupe CHRISTIAN MISTRESS will be available to the public this Tuesday, August 24th! This anticipated 6-song rager is a priority release for unpredictable metal label 20 Buck Spin — which is also located in Olympia — and the band has already made a fairly noticeable buzz in the underground. Their infectious blend of classic heavy metal and West Cost thrash, combined with their own organic creativity and the prominent female vocals let the band be classified as traditional as well as original.
CHRISTIAN MISTRESS will celebrate Agony & Opium's advent with a hometown record release party Friday the 27th. This will also kick off the band's heavy upcoming touring season, as today we are proud to announce their upcoming US tour this fall. Kicking off in late September, CHRISTIAN MISTRESS will embark on their first major tour, rocking almost every night for over a month in support of the album alongside Thrones (Joe Preston). Several dates are still being added and confirmed so stay tuned for updates, but the confirmed routing as of now is below. Be prepared for tour updates and more touring announcements to be made in the coming weeks and beyond.
Promos of Agony & Opium are available now, and interviews with the band are available in advance of the tour as well as in-person at the shows. Contact Earsplit right away with all requests!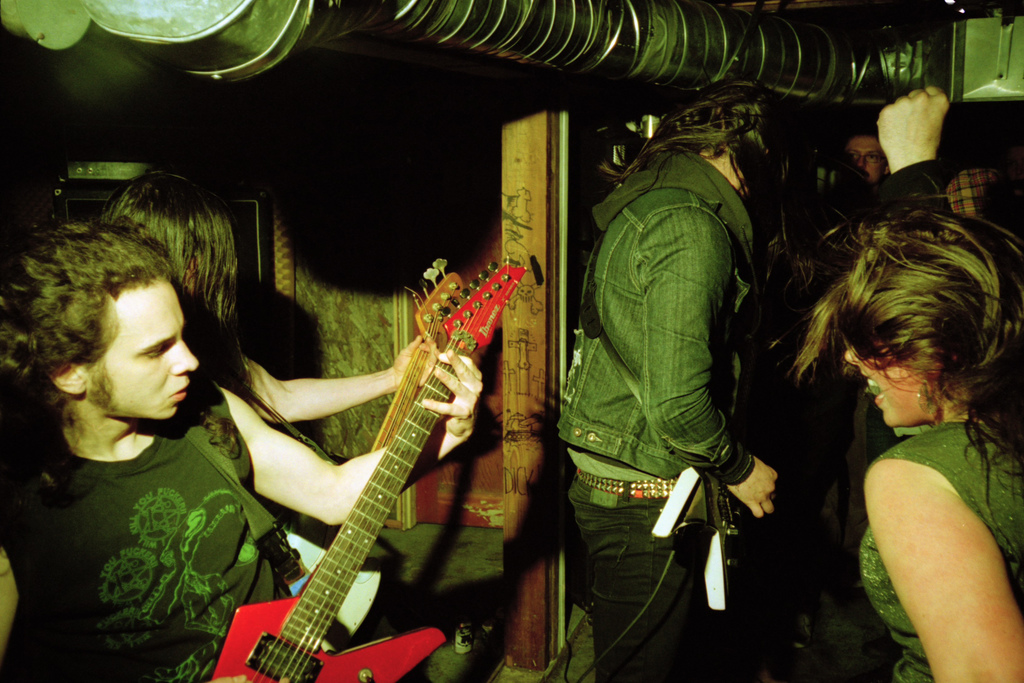 CHRISTIAN MISTRESS and THRONES Tour 2010:
9/27/2010 Tube – Portland, OR w/ DJ Nate C
9/28/2010 Redroom – Boise, ID
9/29/2010 Club Vegas – Salt Lake City, UT w/ Dwellers, Bees
9/30/2010 3 Kings Tavern – Denver, CO
10/1/2010 Bourbon Theater – Lincoln, NE
10/2/2010 Turf Club – Minneapolis, MN
10/3/2010 The Borg Ward – Milwaukee, WI
10/4/2010 The Empty Bottle – Chicago, IL
10/6/2010 Southgate House – Newport, KY
10/7/2010 Mac's Bar – Lansing, MI
10/8/2010 The Shop – Toronto, ON
10/10/2010 Geno's – Portland, ME
10/11/2010 O'Brien's – Boston, MA w/ Kintaan
10/12/2010 Machines With Magnets – Providence, RI w/ The Body, Kintaan
10/14/2010 Kung Fu Necktie – Philadelphia, PA w/ Serpent Throne
10/15/2010 Golden West – Baltimore, MD
10/16/2010 The Triple – Richmond, VA
10/17/2010 The Milestone – Charlotte, NC
10/18/2010 Caledonia Lounge – Athens, GA
10/19/2010 529 – Atlanta, GA
10/20/2010 Hi-Tone Cafe – Memphis, TN
10/21/2010 Nightmare – Dallas, TX w/ Deadsea
10/22/2010 Red 7 – Austin, TX
10/26/2010 Solar Culture – Tucson, AZ
10/29/2010 The Hemlock – San Francisco, CA
10/30/2010 Alibi – Arcata, CA
10/31/2010 Oak St Speakeasy – Eugene, OR
"They play heavy metal the old way, the exact way we enjoy it ourselves." – Fenriz of Darkthrone (from Stereogum interview)
"Now that they're on the perpetually cool 20 Buck Spin label, which never fails to perk up our ears when it comes to intriguing underground discoveries, Christian Mistress are going to be on the receiving end of some high praise whether they want to or not." – Decibel Magazine
"The more you listen to Agony & Opium, the more you find yourself wanting to be engulfed by everything this band has to offer." – Heavy Metal Examiner
"Fist-pumping percussion, flesh-burning riffs and solo work and the raw, gutsy vocal approach of Christine Davis all join forces to shine through in glorious, head-banging fashion on loose, full-throttle songs…" – Forbidden Magazine
http://www.funerot.net/cm
http://www.20buckspin.com
http://www.myspace.com/20buckspin