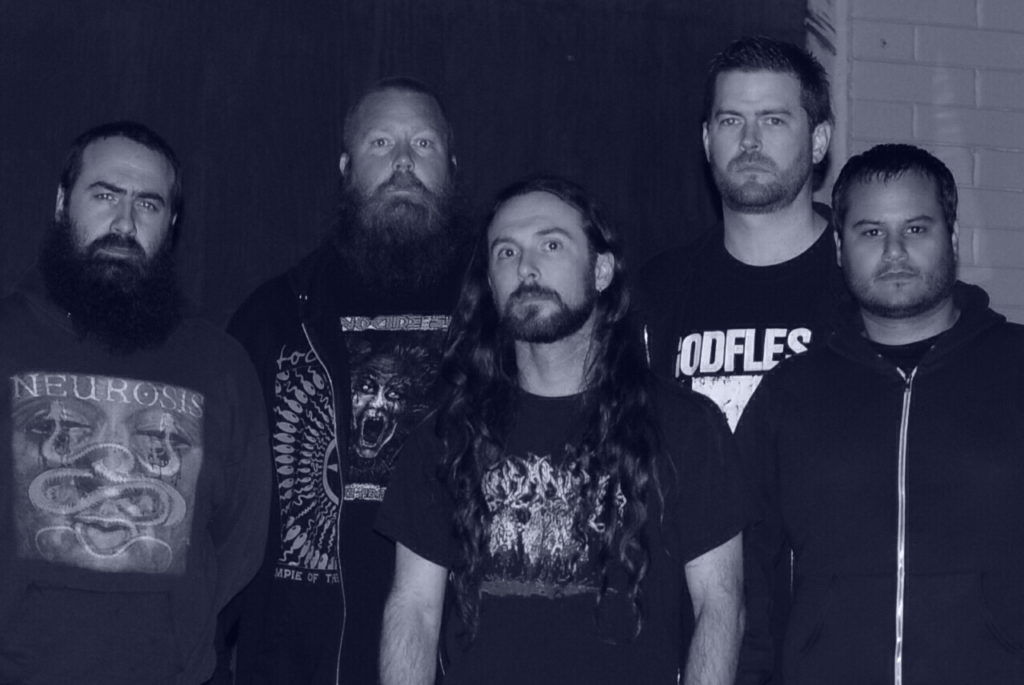 [photo by Chase Ferguson]
San Diego's extreme metal/grind quintet CAVE BASTARD – which unites ex/current members of Cattle Decapitation, Gutrot, Ritual Torture, Bridge Jumper, Temblad, and more – begins their West Coast US tour this Friday, July 27th, in support of their pulverizing The Bleak Shall Devour The Earth LP, out now through Accident Prone Records. As the band prepares to embark on the trek, an official video for the LP's "Purity Through Oblivion" is now playing at Cvlt Nation.
CAVE BASTARD's The Bleak Shall Devour The Earth was created at Audio Design Studios in San Diego, recorded and mixed by legendary engine-ear, Billy Anderson (Neurosis, Brutal Truth, Cattle Decapitation) with assistant engineer Jordan Andreen, mastered at Trakworx by Justin Weis, and completed with artwork by Varises Otak.
The ultra-bizarre video for the album's "Purity Through Oblivion" was directed by Neil C. Barrett of Novel Concept TV (Today Is The Day, Primitive Man), accenting the end-time tones and approaches in the band's brutalizing style of apocalyptic/dystopian metal.
See CAVE BASTARD's "Purity Through Oblivion" at Cvlt Nation RIGHT HERE.
The Bleak Shall Devour The Earth is out now via Accident Prone Records; stream the entire LP at Bandcamp HERE and find bundle/ordering options HERE.
Following recent regional live appearances surrounding the album's release, CAVE BASTARD will now take the LP's violent tunes out to audiences across the West Coast. The tour begins this Friday, July 27th and runs through August 11th, with shows across California, Arizona, New Mexico, Colorado, Idaho, Washington, and Oregon.
CAVE BASTARD Tour Dates:
7/27/2018 Club 5 Bar – Indio, CA w/ Christ Killer, Flaunt
7/30/2018 Moonlight Club – Albuquerque, NM
7/31/2018 The Triple Nickel – Colorado Springs, CO
8/01/2018 BAR BAR – Denver, CO
8/03/2018 Neurolux – Boise, ID
8/04/2018 Eagles Lodge 2485 – Kennewick, WA
8/05/2018 Highwater Mark – Portland, OR
8/06/2018 King Wah's Bamboo Room – Medford, OR
8/08/2018 The Blue Lamp – Sacramento, CA
8/09/2018 The Golden Bull – Oakland, CA
8/10/2018 5 Star Bar – Los Angeles, CA
8/11/2018 The Tower Bar – San Diego, CA
Three-and-a-half years in the making, the debut full-length dark vision of CAVE BASTARD is ready to be unleashed. The album combines the band's bleak imagery and outlook with devastatingly brutal riffs and earthmoving rhythms which set the tone for a voyage into the apocalypse. Featuring eight new songs bearing titles such as "Massacre Reaction," "Trapped In A World Of Formlessness," and "Purity Through Oblivion," CAVE BASTARD draws you in to their void of chaos. CAVE BASTARD is the manifestation of atrocities, inhumanities, and corruption, and The Bleak Shall Devour The Earth is the first chapter in their tale of torment.
"The Bleak Shall Devour The Earth is an absolutely furious album that draws from destructive deathgrind to doomed-out sludge, an intense debut LP to say the least." – Decibel Magazine
"This was a well thought out and implemented album, composed beautifully, and executed with poise… The Bleak Shall Devour The Earth" is a fantastic and modern death metal entry in this young band's catalog, which certainly has an exciting future. 8/10″ – Metal Temple
"It's an intense subject matter for this song, and the music matches that intensity. The drumming itself sounds like a sequence of high-speed explosions; the riffing resembles heavy-caliber automatic weaponry; the chords blare and pulse like an air raid warning; the blood-red vocal ferocity is staggering. And that's all just part of what happens in this track." – No Clean Singing, of the track "Massacre Reaction"
"…these guys are a hidden gem for sure… What can I say, save for this is one of the best surprises I've had in a while? The Bleak Shall Devour the Earth is the definition of Sludge, the true sound of hopelessness inside the very bowels of the Earth. 90/100" – Overdrive Magazine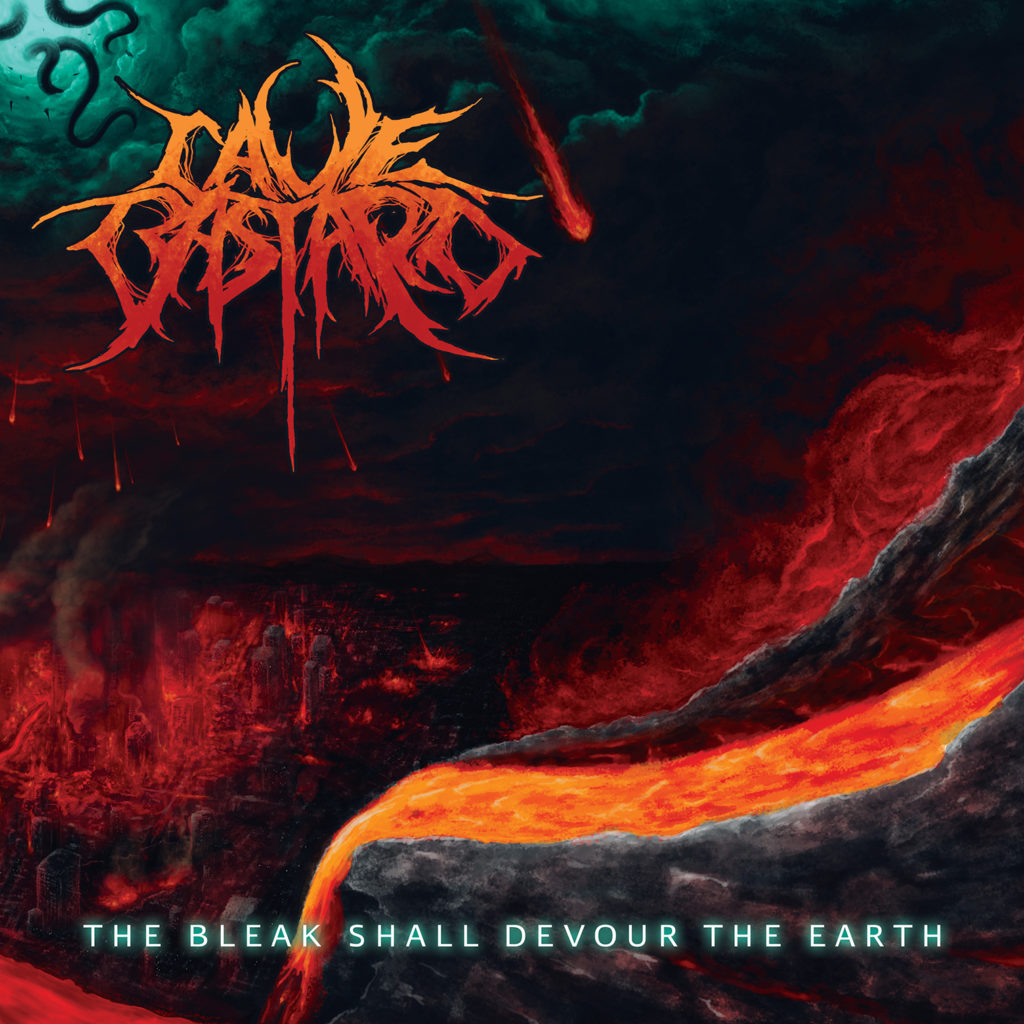 https://www.facebook.com/cavebastard
https://cavebastard.bandcamp.com
https://www.accidentprone.com
https://accidentpronerecords.bandcamp.com
https://www.facebook.com/accidentpronerecords