[photo by Matt Valler]
Florida-based HORSEWHIP – with members hailing from Y2K-era area acts including Reversal Of Man, Early Grace, Combatwoundedveteran, Order of Importance, Sutek Conspiracy, and more – presents their eponymous debut 12″ through Financial Ruin. As the label discloses the record's info and preorders, the track "Spill" has been issued through a premiere at No Echo.
A newer band of older men, HORSEWHIP reunites some early actors of the 1990s DIY hardcore scene for a now seasoned and less scrawny approach to the purging of stresses by way of dense guitar savagery, howling throat winds, unpleasant bass abuse, and the pounding drums of a grizzly attack. It's a somewhat familiar sound filtered through twenty-plus subsequent years of American life and a heavy dose of Floridian swamp dread. It's thick and it's heavy. Four unshaven men having a go at it. This is a union of Medicine and Uranus.
Recorded at Rock Garden Studio by Dan Byers, mixed by Jeremy SH Griffith at Printups Studio, and finished with cover art by Richard Minino and graphic design by Shaun Drees, the dense Horsewhip 12″ packs seven tracks into eighteen minutes. Delivering a dose of crusty, gnarled, noise-drenched hardcore anthems, fans of His Hero Is Gone, Cursed, Acrid, Pg.99, Orchid, and the members' prior acts Reversal Of Man and Combatwoundedveteran are advised to get on the HORSEWHIP.
No Echo unveils "Spill" ahead of the record's release, issuing "With a lineup of musicians who have played in such heavyweights as Reversal of Man, Combatwoundedveteran, and Early Grace, I went into my first HORSEWHIP listening experience with some lofty expectations. As a fellow musician who came out of the '90s hardcore scene, I was fortunate enough to have seen their previous bands in action, so, what's the verdict on Horsewhip? I'm pleased to tell you that the Florida-based quartet not only live up to the ridiculously high expectations I had for them, but they surpass them."
HORSEWHIP offers of the song, "'Spill' is living in the past or in cycles and sonically through the same shit that we were moved by twenty-plus years ago without ripping them off too hard."
Unload HORSEWHIP's "Spill" at No Echo RIGHT HERE.
Horsewhip will see release on all digital platforms and 12″ orange vinyl limited to 300 copies on September 14th through Financial Ruin, home to various disappointed bands but several satisfied credit card companies, with exclusive distribution through Dead Tank Records. Find digital preorders HERE and watch for vinyl preorders to post HERE this week.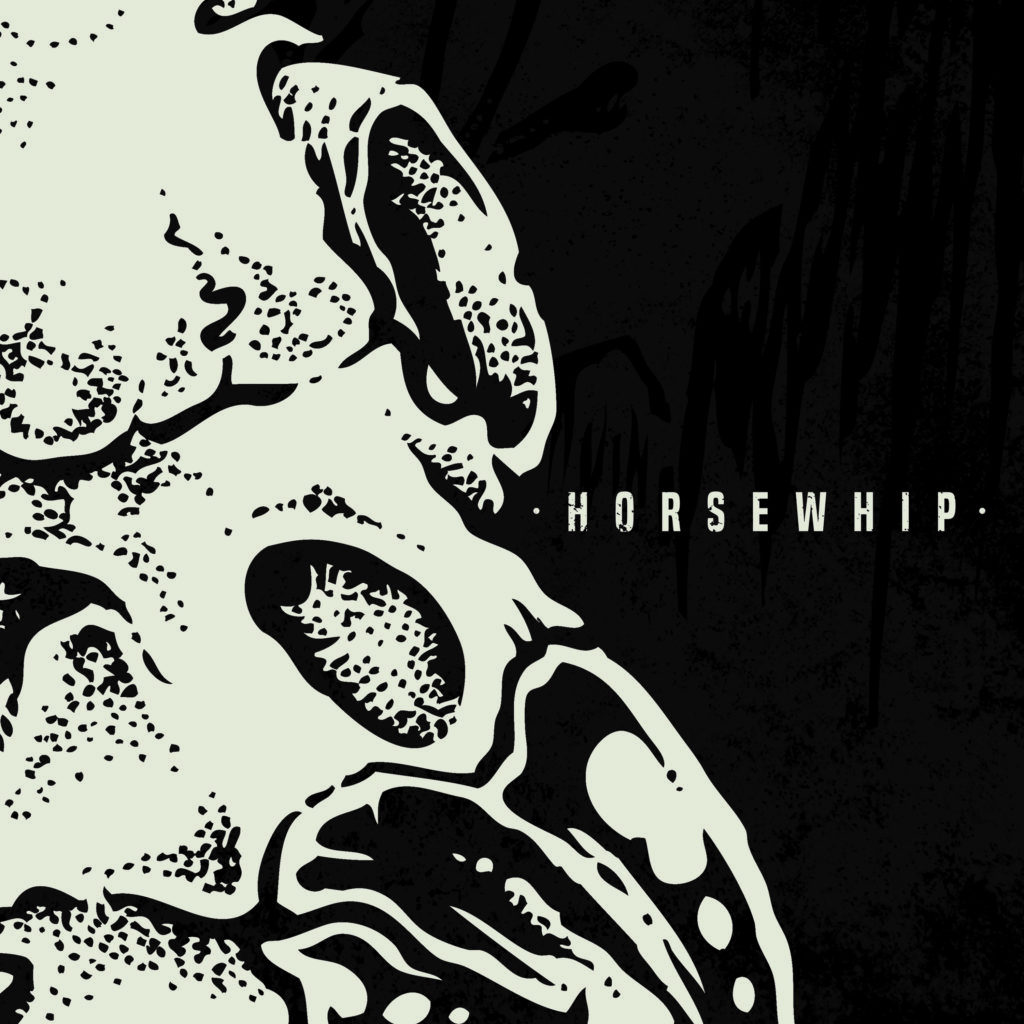 Horsewhip Track Listing:
1. Aver
2. Funeral Circus
3. Dropping Out
4. Dirt Bag
5. Spill
6. The Road
7. Fires
Having played heavily throughout Florida over the past year including shows with Portrayal Of Guilt earlier this year, HORSEWHIP is booking new gigs around the release of the album, including a show supporting Unsane, Bloodlet, Wrong, and Yashira in Tampa tomorrow, July 24th. The band will announce more shows in the coming weeks, including release shows for the 12″ ahead of their performance at this year's installment of The Fest in Gainesville featuring more than four hundred bands across twenty venues October 26th through 28th.
HORSEWHIP Live:
7/24/2018 Crowbar – Tampa, FL w/ Unsane, Bloodlet, Wrong, Yashira [info]
10/26-28/2018 The Fest – Gainesville, FL [info]
Dan Shook (Meatwound, Combatwoundedveteran, Holy Mountain) of releasing the LP through Financial Ruin, "I'm beyond stoked to do the HORSEWHIP record because I've known most of the guys for over twenty years. Mike and Shaun were some of the first people I met going to shows in Tampa back in the mid-90s and Jeff was playing in Reversal Of Man when I went with them on my first US tours. We all sort of grew up in that era of the Tampa scene together, from seeing local heroes like Assück and Scrog at Blue Chair Records to starting our own bands as teenagers and putting out our own records. We've stayed in touch to varying degrees over the years but after reconnecting when we started playing shows together last year, I jumped at the chance to put this out. I haven't heard anything sound so close to the Tampa of our youth since Steve Heritage was sneaking kids into Morrisound after hours to record in the aftermath of death metal landmarks."
HORSEWHIP:
Mike Grantham – vocals
Shaun Drees – guitar/vocals
Alex Bond – drums
Jeff Howe – bass
http://horsewhipfl.com
https://www.facebook.com/HorsewhipFL
https://www.instagram.com/horsewhipfl
https://horsewhipfl.bandcamp.com
http://www.financial-ruin.com
http://financialruin.storenvy.com
https://financialruin.bandcamp.com