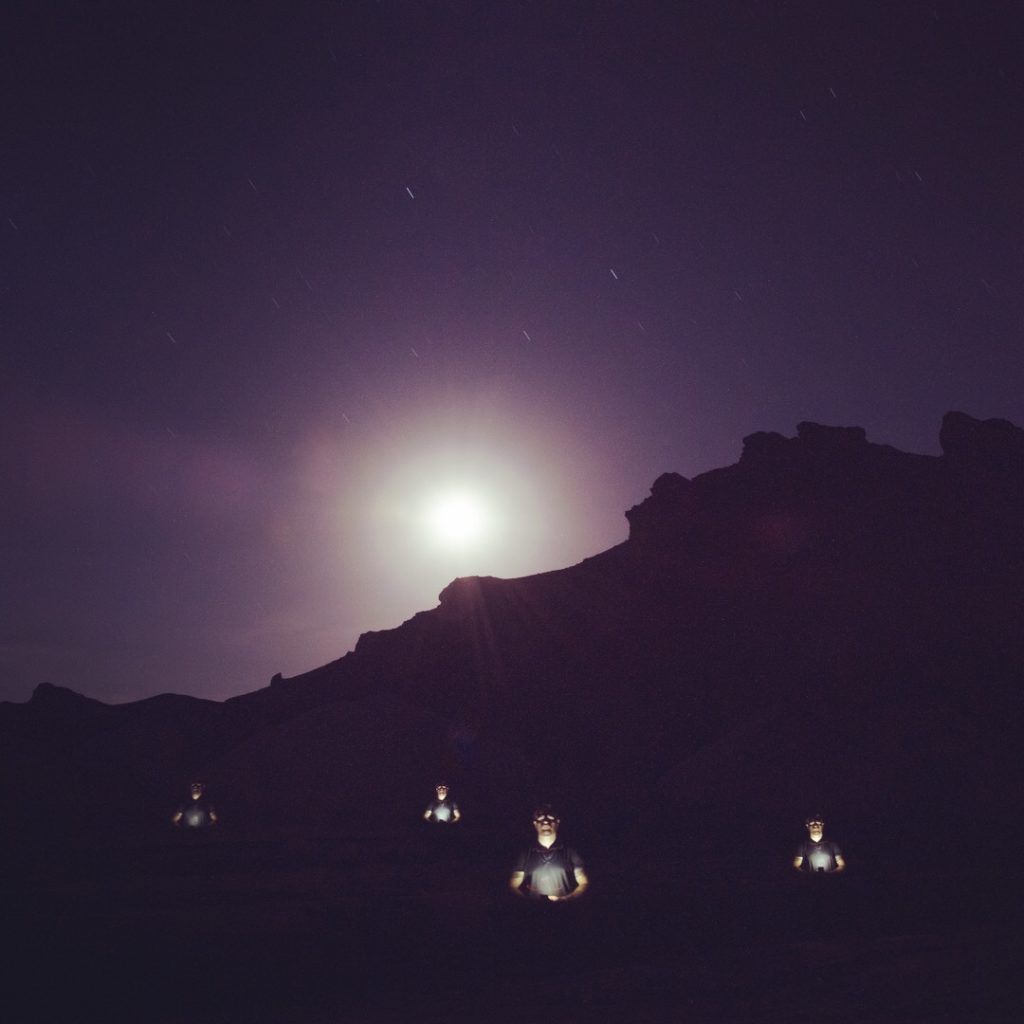 Nefarious Industries welcomes Arizona-based THE OXFORD COMA to their roster. The band's diehard DIY approach and overall weirdness caught the label's attention and a new album is now planned for 2019.
THE OXFORD COMA's Billy Tegethoff states, "The journey to the perfect label has been daunting, to say the least, but when I saw Nefarious Industries' interview with Decibel that said something to the effect of 'we look for the most adventurous and least commercially viable acts we can find,' I was like, hey this is it. These guys are willing to put in time and effort to get weird bands to a receptive audience; a mission we share. I think it's a perfect partnership. It allows us to keep doing what we always have as an independent band, but now we have friends and labelmates to do it with. Party."
Nefarious Industries' Greg Meisenberg reports, "We're all chilling at a 4th of July BBQ, skewering shrimp, lighting up firecrackers, and the conversation drifts to this email we all got the night before from a band that describes themselves as progressive psychedelic grunge rock with a record titled Everything Out Of Tune that sounds like King Missile's rendition of Failure covering Primus. Naturally, we were stoked! Plus, we're all huge fans of the Oxford comma. And puns. Definitely looking forward to 2019!"
Watch for more on this development as the band sets up to record the new LP next year.
In the meantime, THE OXFORD COMA is currently booking a Western US tour for September and October in support of their Steve Albini-produced second LP, Everything Out Of Tune. Watch for the routing to be announced shortly.
Everything Out Of Tune is out now on limited edition colored vinyl LP and all digital providers; find physical merch options through the band HERE and via Nefarious Industries HERE, place digital orders HERE, and see several videos from the album HERE.
THE OXFORD COMA's Everything Out Of Tune delivers a spectrum of effects-drenched tones, teleporting the listener into an altered state of listening. Created over a two-year cycle throughout which the entire band lineup was completely restructured, Everything Out Of Tune is undeniably an album which takes the band's unique sonics to the next level. The band recorded with Steve Albini at Electrical Audio in Chicago, utilizing the famous producer's talent and vast arsenal of equipment and instruments, including the same guitars and amps as some of their most influential bands like Nirvana and many others have recorded with. Mixed by Albini and mastered by John Golden at Golden Mastering, the album features guitar from Intronaut's Sacha Dunable on the lead track, "Trauma (Maybe I'm Forgetting Something."
http://www.theoxfordcoma.com
http://theoxfordcoma.bandcamp.com
http://www.facebook.com/theoxfordcoma
http://twitter.com/theoxfordcoma
http://instagram.com/theoxfordcoma
http://nefariousindustries.com
http://www.facebook.com/NefariousIndustries
http://www.twitter.com/NefariousInd
https://www.instagram.com/nefarious_industries