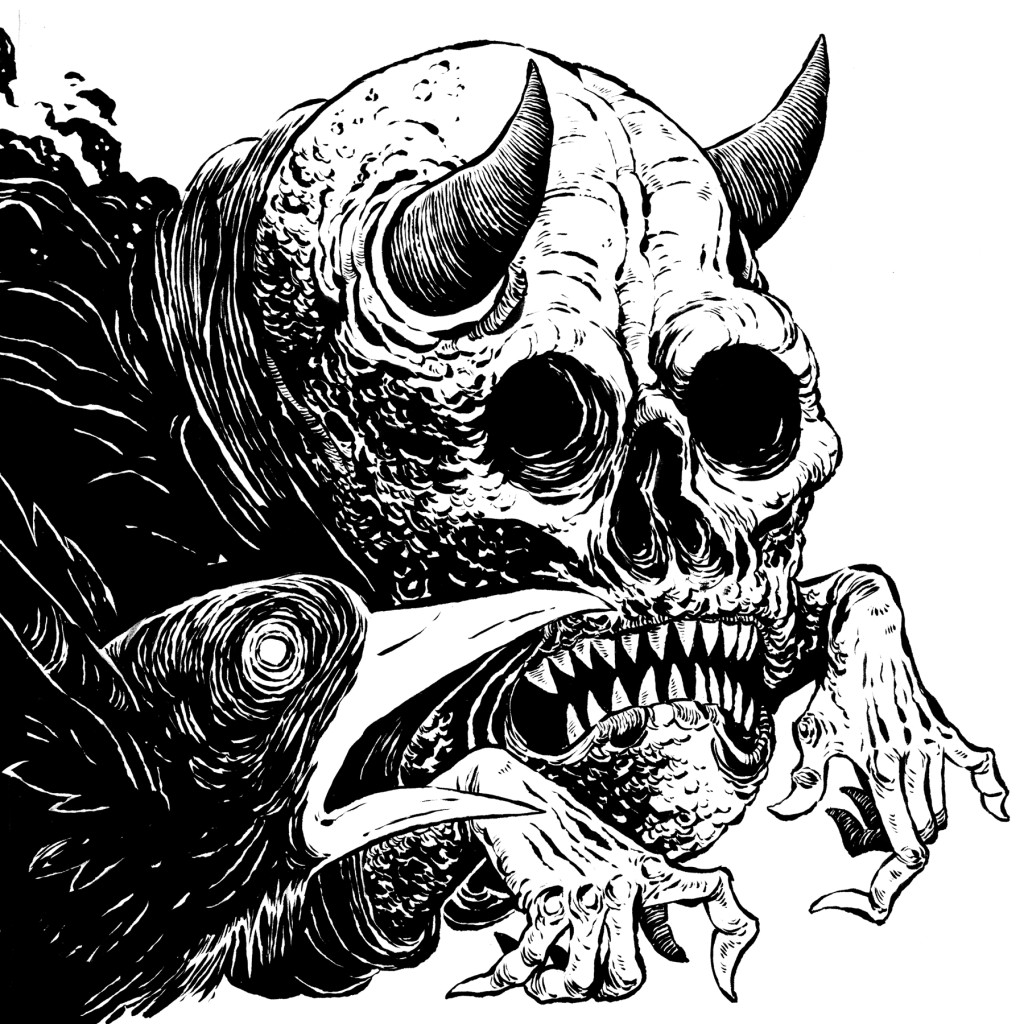 Spoken Arts label Cadabra Records announces a new liaison with reader Anthony D.P. Mann and musician Maurizio Guarini of Goblin for two upcoming releases, the first of which comes in the form of a special 7″ single for Edgar Allen Poe's The Raven, a portion of which is now playing exclusively at Bloody Disgusting.
The Raven by Edgar Allen Poe is undoubtedly one of the most popular pieces of literature in the history of the horror genre, and here the poem gets the deluxe treatment with a meticulously professional delivery in every aspect. The poem is here read by Anthony D.P. Mann, a Canadian-based filmmaker and actor with five feature films and a lifetime of stage and radio to his credit. In roles ranging from Count Dracula and the Phantom of the Opera, to Ebenezer Scrooge, his love of the classics is evident in his work. He is delighted to be lending his voice to a series of releases with Cadabra Records, indulging in his first passion – the theater of the imagination. The reading is backed by a score created by Italian composer and multi-instrumentalist Maurizio Guarini, most notably known as a core member of Goblin, who has released dozens of albums since the 1970s including soundtracks for cult classics like Suspiria, the European release of Dawn Of The Dead, and much more. Guarini adds a strikingly beautiful yet haunting score that accents the intense reading.
In a statement about the new collaboration, Maurizio Guarini offers, "This was the first time I was involved in something like this, I mean it's not a movie where you work basically on visuals, it's not a standalone studio project. Working with the spoken word lets the music play a stronger role, visuals are just on the imagination to the listener, so a different approach was needed."
Sample The Raven exclusively through major horror entertainment portal Bloody Disgusting at THIS LOCATION.
The gruesome artwork for The Raven was handled by renowned horror artist Sam Heimer. The track is pressed on a single-sided vinyl 7″, with a hand-screened B-side with additional art by Heimer, the wax packed in a hand-screened sleeve printed on clear Vellum paper, and includes an insert with notes by Maurizio Guanni. The Raven will be available only from Cadabra Records, with 200 copies on clear wax available to the public, and 100 copies on transparent red available only to the label's subscription series.
The Raven sees release October 21st; preorders go live this Friday, October 7th at Noon Eastern time RIGHT HERE.
Maurizio Guarini is currently scoring The Yellow Sign, by Robert W. Chambers, for an upcoming LP, which will also see Anthony D.P. Mann reading. The story The Yellow Sign has seen renewed interest from the HBO series True Detective. Cadabra will give deluxe treatment to this story in the coming months and the LP will see release in Spring of 2017.
http://www.facebook.com/cadabrarecords
http://www.cadabrarecords.com
http://www.twitter.com/cadabra_records
http://www.instagram.com/cadabrarecords