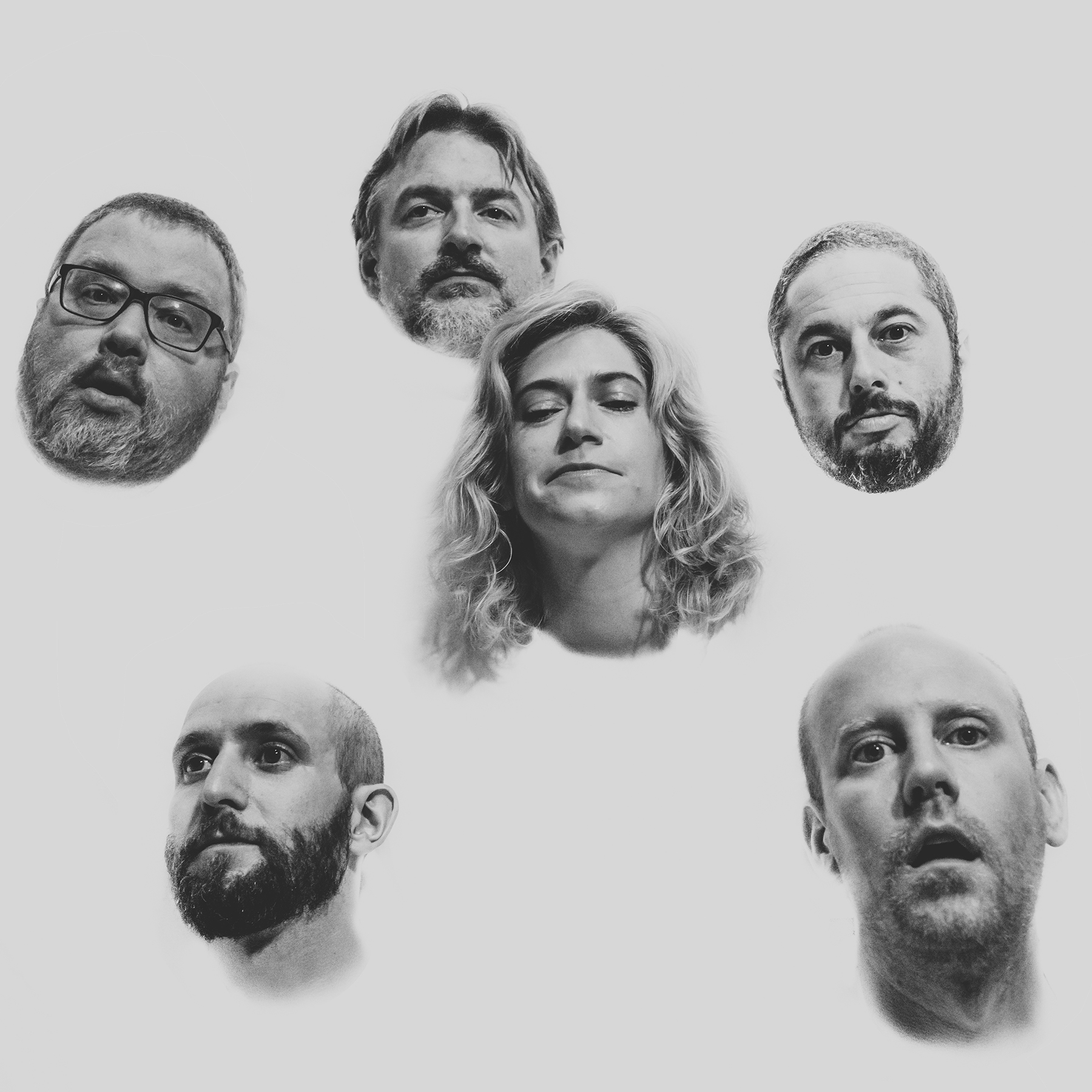 On November 25th, Chicago-based death doom collective COKEGOAT will drop the torrential fruit of their latest full-length, Drugs And Animals, upon unsuspecting souls. Engineered, produced, and mixed by Andy Nelson (Weekend Nachos, Like Rats) at Bricktop Recording and mastered by Carl Saff (Unsane, Red Fang, Earthless et al) at Saff Mastering, the nihilistic sounds of Drugs And Animals displays the unit manifesting their own unique brand of heavy, sullen music. The post/doom/death/heavy metal sextet layers Jeff Wojtysiak, Ed Nudd, and Rebekah Brown on guitars, synths and vocals, while Chase Bentley, Tim Baldwin, and Jordan Schultz add mass with guitar, bass and drums respectively. Six members strong. Six years in the making. Six musical voices.
Comments the band: "Drugs And Animals is a tall refreshing Long Island Ice Tea in a craft cocktail world. It's trashy, it will get you fucked up, and you'll probably wake up in a strange place needing a double dose of antibiotics. To quote producer/engineer Andy Nelson during the recording sessions, 'This album is dense.' Since our 2013 debut LP Vessel, countless group texts have helped COKEGOAT achieve growing friendships, razor sharp focus, mental stability, financial instability and a more advanced writing process. In other words, we are beyond stoked to get this record to your earholes."
Drugs And Animals will be released digitally and on 180-gram 12″ vinyl late next month via the official COKEGOAT Bandcamp page. In the meantime, sample "Nurture" below.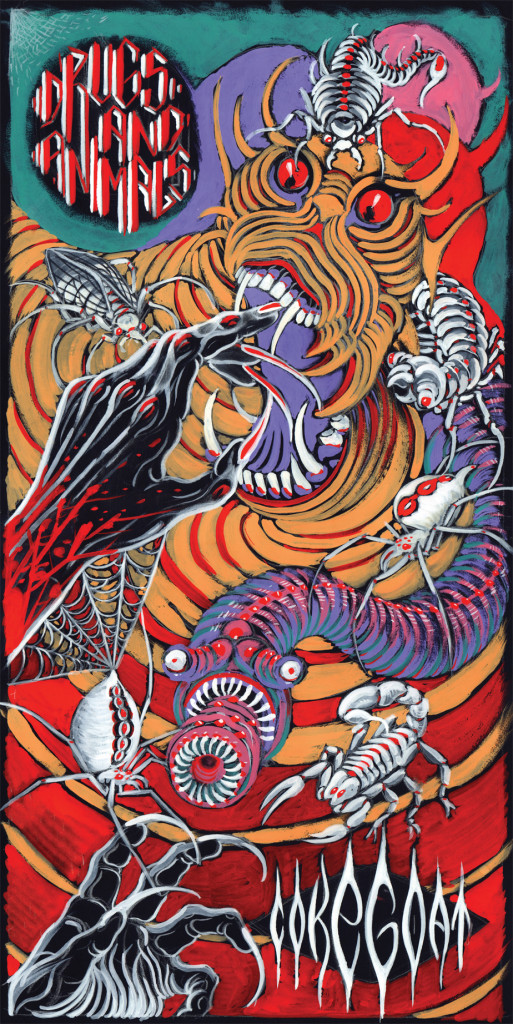 Drugs And Animals Track Listing:
Side A – Drugs
Quiet Tyrant
The Burner
Winter Of Fear
Nurture
Side B – Animals:
The Ruiner
Where The Sun Dies
Kreator/Destroyer
Founded in the Windy City during the summer of 2011, COKEGOAT embraces the inherent evil of the earth and the soul. Planets dying, earth eating man, ocean birthing fear, moon swallowing heavens… 2013 saw the release of the debut album Vessel. Sludgelord gushed, "Vessel is an album of distorted chaos… chaotic, angry, brilliant, and bewitching." New Noise concurred, "Vessels is one hell of a debut. This bitch has balls. But quickly flashes some groove… Here we have 'three guitarists, three voices, synths, bass and drums,' kept on a production leash that adds an urgency to the manic time changes. Which crush. The atmospheric layers are just touches. They add mood but never take center stage. This is about riffs, but COKEGOAT know where to accent their talents as well."
Part weed, all beer, soaked with good times, one COKEGOAT member has been kicked out of every band he's ever been in. One has a positive word to say about every band he has ever seen and will travel to any city with a brewery. Another has a serious gear trading problem. Three guitars, three voices, bass, drums, and synths, together they ponder how a goat with a cocaine problem would act. They guess that goat would fuck your face off with riff heavy music that tastes like fresh flesh. What… You ask? They answer… Hell yes.
http://www.facebook.com/Cokegoat
http://www.cokegoat.bandcamp.com