In advance of the release their self-titled debut, multi-state avant-garde/jazz/metal trio BRAIN TENTACLES today offers up "Hand Of God" via indie hub Stereogum for public intoxication. Notes the esteemed blog, "Historically, most bands from this outré corner project a lot of chaos – playing crazy fast, employing gruesome free improvisation, or switching genres wholesale multiple times a song. BRAIN TENTACLES don't do any of that; their music is largely structured, and [drummer, Dave] Witte cradles the band in his mile-deep pocket instead of blasting away. Instead of raving and gibbering, they spend much of their time playing straight-ahead metal parts…with saxes instead of guitars…and a lot of psych-rock overtones. So yeah, plenty strange enough in its own way. The effect can be pretty comical at times, as the big galumphing riff that opens 'Hand Of God' immediately demonstrates, but that's all part of the fun – this album features song titles like 'Cosmic Warriors Girth Curse' and 'Sleestack Lightning,' so the band's clearly in on the joke. And silly or not, these three vets know what they're doing. Listen."
Hear "Hand Of God" via Stereogum at THIS LOCATION.
Additionally, BRAIN TENTACLES recently premiered a new music video for their track "Fruitcake" via Clrvynt available for viewing at THIS LOCATION. Other previously released singles from the album, "The Sadist" and "Kingda Ka," are available for streaming HERE.
Brain Tentacles will be released September 30th on CD, LP, and digitally via Relapse Records. Physical and digital preorders are available at THIS LOCATION.
The self-titled debut album from mind-melting metallic jazz trio BRAIN TENTACLES is a journey in improvised and structured experimental sound from three venerable scene veterans. Featuring Bruce Lamont (Yakuza, Bloodiest, Corrections House etc.) on horns, voice, electric piano, and synth, Dave Witte (Discordance Axis, Municipal Waste, Deny The Cross etc.) on drums, and Aaron Dallison (Keelhaul) on bass, voice, and synth, Brain Tentacles sees the three-piece weaving their way through twisted, seizure-inducing compositions that call to mind the insanity of John Zorn's storied project Naked City and Mike Patton's most erratic experiments. The BRAIN TENTACLES collective are masters of tension with the album moving unpredictably from mathy chaos to ponderous, juddering grooves that warp time in their wake, darting from one extreme to the other via insane rhythms and truly progressive, expansive songwriting. Occasional vocals (including a guest appearance from Oxbow's Eugene Robinson) lend an even sharper edge to the album, which is sure to blow away fans of instrumental and vocal-driven music alike. The record was produced by Sanford Parker (Minsk, Yob, etc.) and features artwork by Jef Whitehead of Leviathan!
BRAIN TENTACLES will be supporting dissonant death metal legends Gorguts and stoner/prog heavyweights Intronaut on a month-long tour of North America this coming October. The tour will kick off in Boston on October 3rd and run through October 30th. Check out a full itinerary below.
BRAIN TENTACLES w/ Gorguts, Intronaut:
10/03/2016 Brighton Music Hall – Boston, MA
10/04/2016 Les Foufounes Electriques – Montreal, QC
10/05/2016 Maverick's – Ottawa, ON
10/06/2016 Hard Luck – Toronto, ON
10/07/2016 Agora Ballroom – Cleveland, OH
10/08/2016 Subterranean – Chicago, IL
10/09/2016 Cabooze – Minneapolis, MN
10/10/2016 The Park Theatre – Winnipeg, MB
10/11/2016 The Exchange – Regina, SK
10/12/2016 The Starlite Room – Edmonton, AB
10/14/2016 Rickshaw Theatre – Vancouver, BC
10/15/2016 Studio 7 – Seattle, WA
10/16/2016 Panic Room – Portland, OR
10/19/2016 DNA Lounge – San Francisco, CA
10/20/2016 The Roxy – Los Angeles, CA
10/21/2016 Brick By Brick – San Diego, CA
10/22/2016 Club Club Red – Mesa, AZ
10/24/2016 Rail Club – Fort Worth, TX
10/25/2016 Dirty Dog Bar – Austin, TX
10/27/2016 Masquerade – Atlanta, GA
10/28/2016 Metro Gallery – Baltimore, MD
10/29/2016 Voltage Lounge – Philadelphia, PA
10/30/2016 Le Poisson Rouge – New York, NY
"This collaboration between Bruce Lamont, Dave Witte, and Aaron Dallison makes music that veers from sinewy and crushingly loud to surreal and carnival-esque and back again at breathtaking speeds. Given its members' musical reach, though, the expansive sound heard on their self-titled debut comes as no surprise." – Clrvynt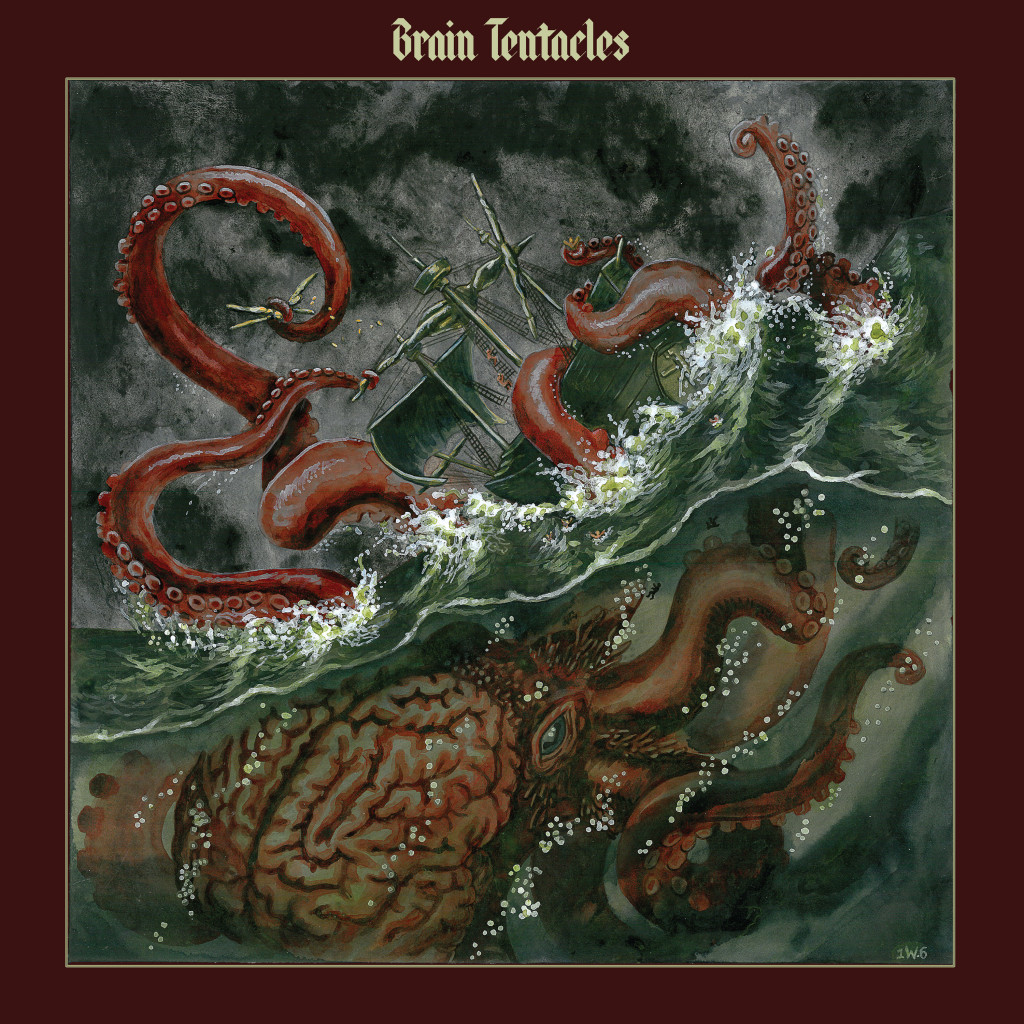 http://www.facebook.com/thebraintentacles
http://www.braintentacles.bandcamp.com
http://www.relapse.com
http://www.facebook.com/relapserecords