Multi-state avant-garde/jazz/metal trio BRAIN TENTACLES recently confirmed a short run of live dates next month. Slated to roll from April 12th through April 16th, the trek includes a stop at this year's Berserker Fest alongside the likes of Gwar, Eyehategod, Weedeater, and labelmates The Obsessed, and follows their mega successful run supporting Gorguts and Intronaut last year. See confirmed dates below.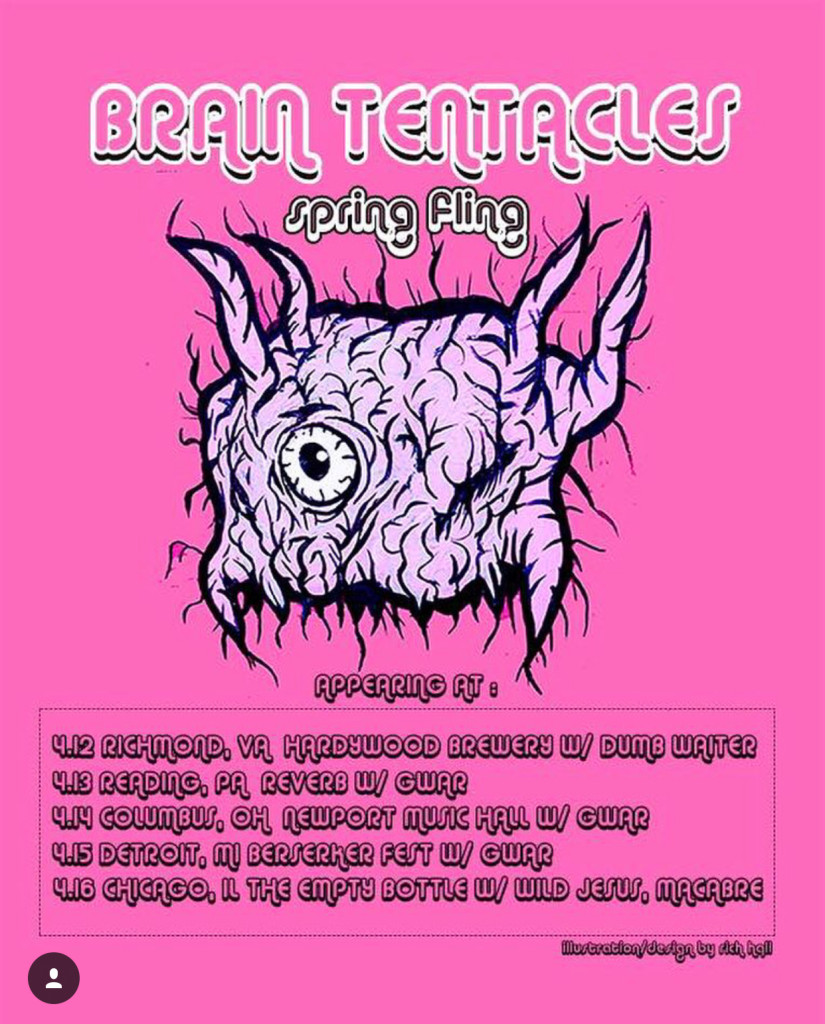 BRAIN TENTACLES:
4/12/2017 Hardwood Brewery – Richmond, VA w/ Dumb Water
4/13/2017 Reverb – Reading, PA w/ Gwar
4/14/2017 Newport Music Hall – Columbus, OH w/ Gwar
4/15/2017 Berserker IV @ The Crofoot – Pontiac, MI
4/16/2017 The Empty Bottle – Chicago, IL w/ Macabre
BRAIN TENTACLES released their self-titled debut full-length via Relapse Records last Fall. A journey in improvised and structured experimental sound from three venerable scene veterans, the band features the trio of Bruce Lamont (Yakuza, Bloodiest, Corrections House etc.) on horns, voice, electric piano, and synth, Dave Witte (Discordance Axis, Municipal Waste, Deny The Cross etc.) on drums, and Aaron Dallison (Keelhaul) on bass. Together the three-piece weaves their way through twisted, seizure-inducing compositions that call to mind the insanity of John Zorn's storied project Naked City and Mike Patton's most erratic experiments.
Brain Tentacles is out now on CD, LP, and digitally via Relapse Records. Physical orders are available at THIS LOCATION. For digital orders go HERE.

Check out the record in full as well as a music video for their track "Fruitcake" below.
The BRAIN TENTACLES collective are masters of tension with the album moving unpredictably from mathy chaos to ponderous, juddering grooves that warp time in their wake, darting from one extreme to the other via insane rhythms and truly progressive, expansive songwriting. Occasional vocals (including a guest appearance from Oxbow's Eugene Robinson) lend an even sharper edge to the album, which is sure to blow away fans of instrumental and vocal-driven music alike. The record was produced by Sanford Parker (Minsk, Yob, etc.) and features artwork by Jef Whitehead of Leviathan.
Clrvynt issues of the release, "This collaboration between Bruce Lamont, Dave Witte, and Aaron Dallison makes music that veers from sinewy and crushingly loud to surreal and carnival-esque and back again at breathtaking speeds. Given its members' musical reach, though, the expansive sound heard on their self-titled debut comes as no surprise." Stereogum observes, "Historically, most bands from this outré corner project a lot of chaos – playing crazy fast, employing gruesome free improvisation, or switching genres wholesale multiple times a song. BRAIN TENTACLES don't do any of that; their music is largely structured, and Witte cradles the band in his mile-deep pocket instead of blasting away. Instead of raving and gibbering, they spend much of their time playing straight-ahead metal parts…with saxes instead of guitars…and a lot of psych-rock overtones." Metal Injection hails a, "crazy, jazzy, truly experimental stab at metal that works in the most insane way." MetalSucks champions, "a jaded and vicious rendition of something that should almost sound nice, but is so bastardized by grime that it's only capable of being a hate-filled shell of whatever it used to be – all sprinkled with a bit of desolation for good measure."
Two Guys Metal Reviews commends a, "cosmic journey – a journey where wrong is right and vice versa and where the rules of music break down," adding, "Everything shatters under this band's demented and bizarre aura. BRAIN TENTACLES have the potential to be one of the great space rock bands of their generation." While Nine Circles champions, "a cacophony of sounds that on paper shouldn't work but the results are exemplary. The warm sound of Sanford Parker's production gives this album the feel of three old friends getting together for an extended jam session. Even at the album's harshest the fun factor never wanes and really what more could you ask for in an album that exists far off the beaten path of standard fare metal. This is an impressive debut from an impressive trio of musicians."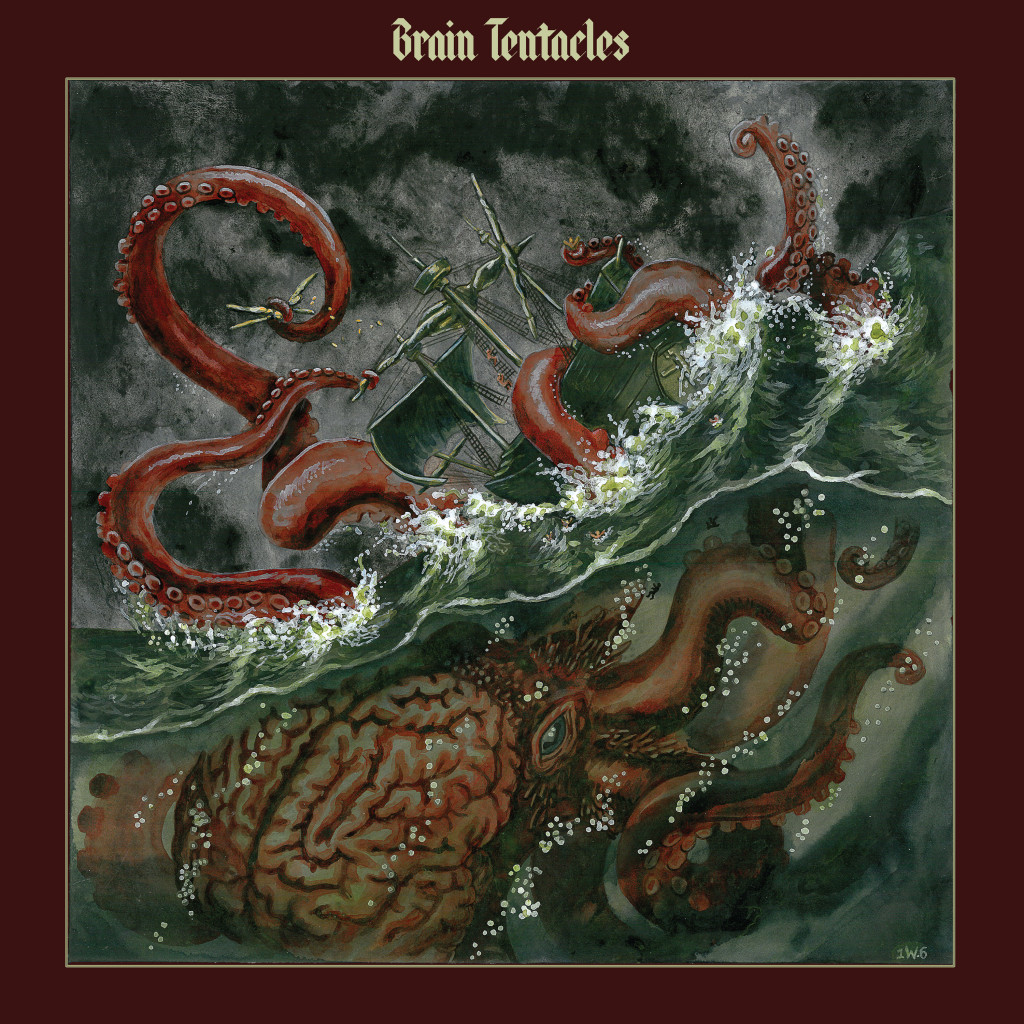 http://www.facebook.com/thebraintentacles
http://www.braintentacles.bandcamp.com
http://www.relapse.com
http://www.facebook.com/relapserecords