NATHANIEL SHANNON AND THE VANISHING TWIN
, in cooperation with Decibel Magazine, unveils the eerie new video for "Trespasses." The tune comes by way of the record of the same name, released late last year via Aqualamb.
Notes Decibel of the clip, "SHANNON's spoken word-style vocals over haunting and minimalist instrumentals lends a creepy atmosphere to the record. Shannon ups the creepiness with a new video for 'Trespasses,' which shows SHANNON's ghostly face appearing over shots in a graveyard, against a brick wall and the bathroom floor. It's not as gory as the blood-soaked video for 'Debutantes,' but it adds another unsettling piece to his macabre collection.
Watch "Trespasses," now playing at Decibel at THIS LOCATION.
And if you missed it, soak in NATHANIEL SHANNON AND THE VANISHING TWIN's visual accompaniment to "Debutantes" in all its bondage-laden, murderous, cannibalistic glory below.
Trespasses is the alluringly disturbing full-length debut from Brooklyn-via-Detroit artist NATHANIEL SHANNON AND THE VANISHING TWIN. Out now on Aqualamb, the offering features fifteen truly haunting tracks, the accumulation of nearly a decade of bedroom recordings by singer and multi-instrumentalist NATHANIEL SHANNON.
Available in Aqualamb's signature format, the Trespasses LP comes accompanied by a beautiful 140+ page printed book featuring original photo-collage images assembled specifically for the album. Also included are SHANNON's handwritten lyrics, making for a truly sublime debut album package. Order the album and book at THIS LOCATION. Fans of Mark Lanegan, Angelo Badalemnti, Bruce Springsteen, Tom Waits etc. pay heed.
Originally thought lost in the chaos of several breakups and subsequent moves throughout Brooklyn, Trespasses is an album that almost never was. Multi-track sessions for the songs were eventually unearthed and revisited, taking shape with the mixing and mastering assistance of Today Is the Day's sonic mastermind Steve Austin. The songs' dark themes are reinforced in the album's accompanying artwork, also created by SHANNON who is an accomplished photographer and multimedia artist.
The hymns that make up Trespasses present an uninhibited glimpse into the murky corners of SHANNON's life-long fascination with the psychology of lurid sounds and visual arts. SHANNON describes the album as "a fantastical exploration into the mind of a person trying to hold his composure, and not let his inner demons loose. These songs are inspired by true situations I have read about, experienced, or created as an exercise in living out the life of characters who aren't real, but could be. This is the soundtrack for a horror film that doesn't exist."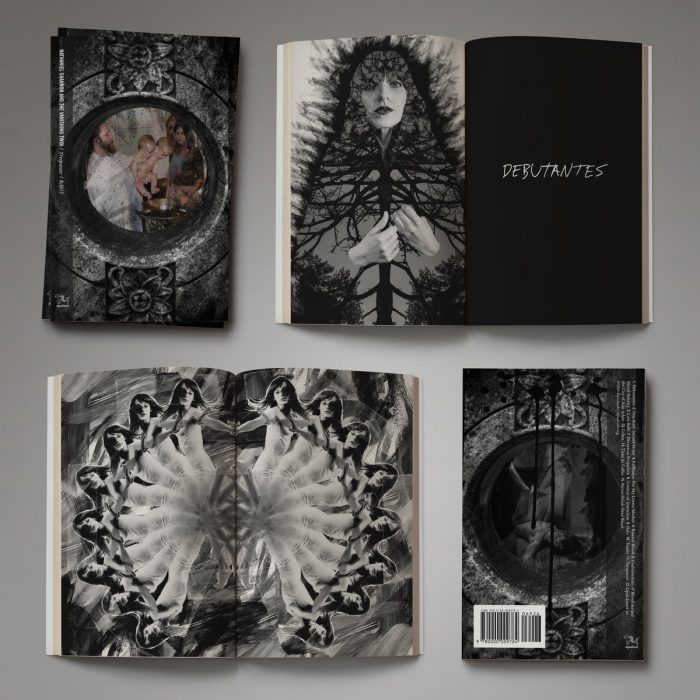 http://www.instagram.com/nsandthevt
http://www.twitter.com/nsandthevt
http://www.facebook.com/NSandtheVT
http://www.aqualamb.org
http://wwwaqualamb.bandcamp.com
http://www.facebook.com/aqualambrecords

Today,