V13 is hosting a video premiere for "Brut!," the title track to the debut experimental pop collaboration from solo outfits BORTS MINORTS + HUG VICTIM, released earlier this year through Nefarious Industries.
Veterans of weird and brothers from another mother, BORTS MINORTS is the project of Arizona-based performer Christopher Carlone, while HUG VICTIM is one of the monikers of NYC-based Timo Ellis of Netherlands. The two come together to create a blistering eight-song eargasm of insanity simply titled Brut!, named affectionately after the 1970s aftershave cologne of the same name. The results are an enchanting and punishing sonic assault of PCP induced anthems that will leave the listener wondering, "… um, what the hell just happened?"
With the video for "Brut!," Carlone states, "'Brut' really touches on the healing power of absurdity with a strong mashup presence of yacht rock and punk rock drawing from the John Zorn/Naked City school of 'what just happened?'. The lasting effects are as powerful as the laundry list of drugstore fragrances mentioned in the lyrics!"
With the video's premiere, V13 writes, "The song and video are imagination at its highest peak; artists unafraid to go places, sonically and artistically, others wouldn't dare travel."
Join the BORTS MINORTS + HUG VICTIM party and scope the "Brut!" video first at V13 RIGHT HERE.
Brut! is out now on all digital providers through Nefarious Industries where the "Fuckball Johnson" and "Horned God (Give Me The Strength)" videos are playing HERE.
Born into his 63rd life in 2006, BORTS MINORTS creator Christopher Carlone has lived in San Francisco, New York City, and Los Angeles. With two nominations from the SF Weekly for Best Experimental Music among additional loads of glowing press, BORTS MINORTS and his vast arsenal of spandex jumpsuits, musicians, dancers, and homemade instruments ecstatically blend the absolute weirdest structured chaotic musical concepts of The Residents, with the spirit and over the top showmanship of rock legends like David Lee Roth and Iggy Pop.
The mastermind behind HUG VICTIM is none other than vocalist and multi-instrumentalist Timo Ellis, who has appeared on almost one hundred albums in total over the past twenty years. Outside of his own band Netherlands, he has recorded and toured with such artists as Yoko Ono, Cibo Matto, Sean Lennon, Joan As Police Woman, and Spacehog, and has variously performed and collaborated with Mark Ronson, John Zorn, The Melvins, Ween, The Lemonheads, Money Mark, White Hills, and Gibby Haynes. Traversing the realms of rock, metal, funk, soul, and beyond, Ellis' diverse music is unified by a few constants: impeccable songcraft, blazing technique, quirky experimentalism, and sheer intensity. His solo works have been described with phrases like, "an absolute, burning blur of a song" (CMJ), "overridden-in-the-red propulsion" (Noisey), and "gritty, high energy… rambunctious" (BrooklynVegan).
Coalescing their imaginative expulsions, these two artists present their collaborative album Brut!, and while the album's eight face-melting jams confuse the listener in barely twelve minutes, more action transpires in that dense span than most albums thrice as long. Carlone provides vocals, drums, keyboards, guitar, pedals, skibass, stumptar, penny whistle, and samples, while Ellis delivers guitar, bass, keyboards, percussion, and samples. The record was produced, recorded, mixed, and mastered by Ellis at Shame Party Studios in Brooklyn and completed with cover art by Erica Flannes.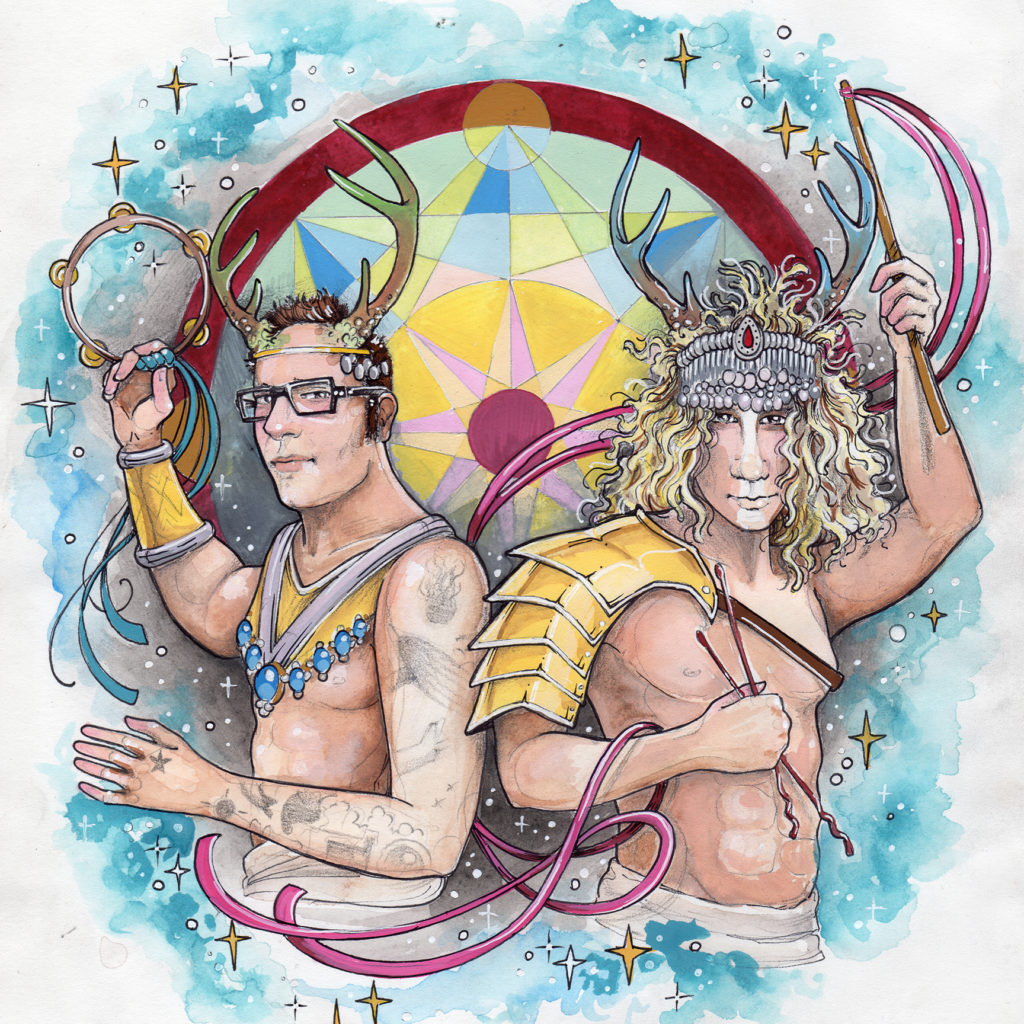 http://nefariousindustries.com
http://www.facebook.com/nefariousIndustries
http://www.twitter.com/nefariousInd
https://nefariousindustries.bandcamp.com
https://www.instagram.com/nefarious_industries