SPIRIT IN THE ROOM is pleased to unveil a visualizer for the track "I Used To Be A Machine." The brain bending clip comes in celebration of the band's long-awaited new EP, Flamingo, out TODAY via Housecore Records.
If you ever wondered what goes on in the head of a film noir hitman, horror novel asylum inmate, or a golden age silver screen villain, it might sound something like SPIRIT IN THE ROOM. The vision of Louisiana-born and Los Angeles-based singer, songwriter, and multi-instrumentalist Dennis R. Sanders unfurls through cigarette smoke, cheap booze, and distortion like an anachronistic fever dream soundtracked by a collision of gothic vocal hues, immersive alternative architecture, and jarring metallic catharsis. It's scary at times.
It's sad at other times. However, it's always unpredictable—especially on SPIRIT IN THE ROOM's 2022 debut EP for Housecore Records, Flamingo. "Flamingo is a character," notes Sanders. "It could be anybody who lives a chaotic-slash-exotic lifestyle. There has been a bird presence in my family for the longest time. You've seen flamingos; they're beautiful and strange. Flamingo could be a stripper or an errand boy for some really scandalous entity. To me, Flamingo is just very after hours."
Lose yourself in SPIRIT IN THE ROOM's "I Used To Be A Machine" video, directed by Davud Brenner/Gridfailure, at THIS LOCATION.
View SPIRIT IN THE ROOM's previously released mini-movie at THIS LOCATION.
Flamingo is available on CD, LP, and digitally. Find physical orders at THIS LOCATION and digital orders at THIS LOCATION.
SPIRIT IN THE ROOM remains comfortable in the dark. Audiences initially met Sanders as part of Black Light Burns. However, he introduced SPIRIT IN THE ROOM during 2010 before revealing a series of projects — The Holy Phobia, Pt. 1 EP (2014), Demon (2015), and Spirit In The Room, Vol. 1 EP (2019) —in between various singles and countless shows. Along the way, the band also performed on bills with the likes of Deftones, ††† (Crosses), Scour, and more. Receiving critical acclaim, Kerrang! applauded, "SPIRIT IN THE ROOM are a special kind of band," and went as far as to christen Sanders, "a dark poet for dark time." Cvlt Nation confessed, "I've been hooked on the dark passion of their at times contradictory, always hard to define sound. And you should be too."
Throughout the Pandemic, Sanders went through a heightened level of hell on earth (even for 2020). He left one chaotic environment to "live in a room in a big house in the true Los Angeles neighborhood of El Sereno" as part of a fraught situation "that got increasingly violent."
When all was said and done, he found himself sleeping in his truck, at the studio, and at a girlfriend's place as he wrote and recorded Flamingo in the eye of this storm, singing and playing guitar, bass, synths, and piano.
"I've realized I never really had a home," he observes. "There are five songs I've written about that. Then there are some paranoia vibes until it explodes because you're so emotional you can't control your reaction. The end of the EP resembles becoming the new person you are, which is not necessarily a good thing."
"…we experience a whole range of feelings from paranoia to obsession that make Flamingo what it is; a musically progressive record with Sanders more than ready to take risks along the way… one of the strongest EP releases of this year to date, with SPIRIT IN THE ROOM really making a statement and reinforcing a true sense of identity and realism in the process." – Distorted Sound
"…a blistering heavy garage-come-industrial metal banger." – Maximum Volume Music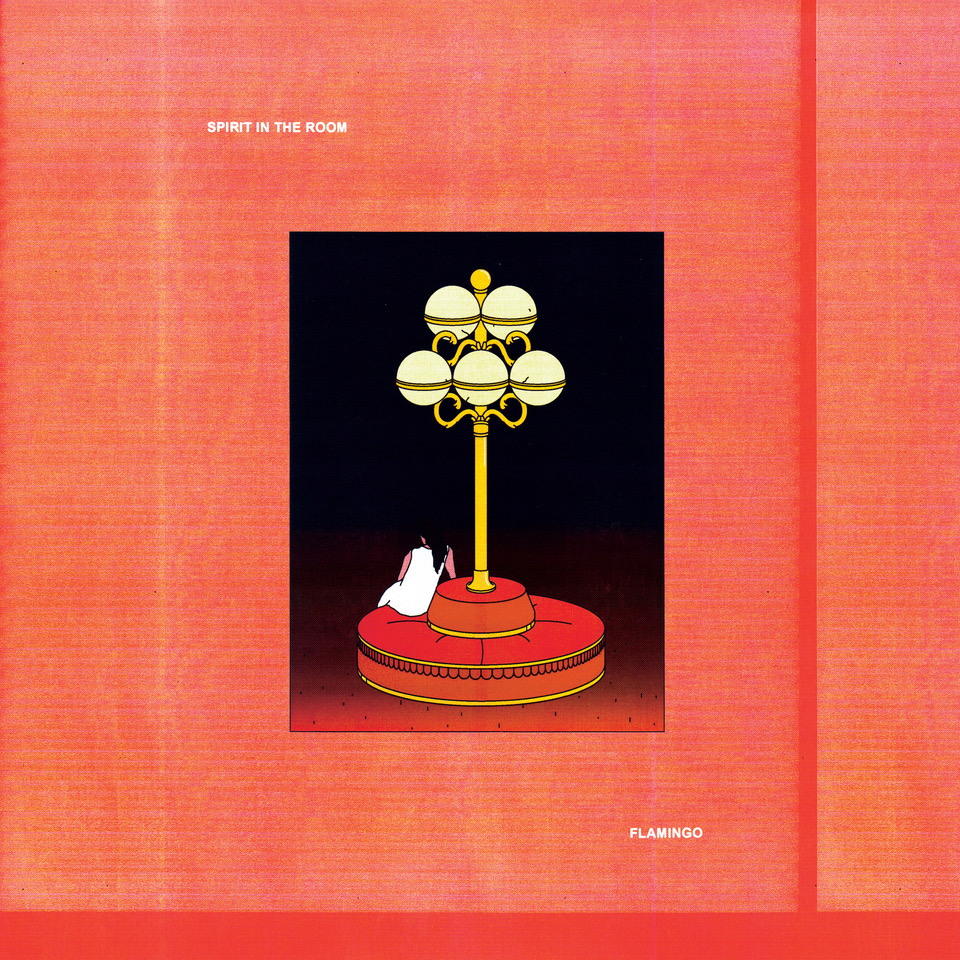 http://www.facebook.com/spiritintheroomsounds
http://twitter.com/spiritintheroom
http://www.instagram.com/spiritintheroom
http://www.housecorerecords.com
http://www.facebook.com/housecorerecords
http://www.instagram.com/housecorerecords