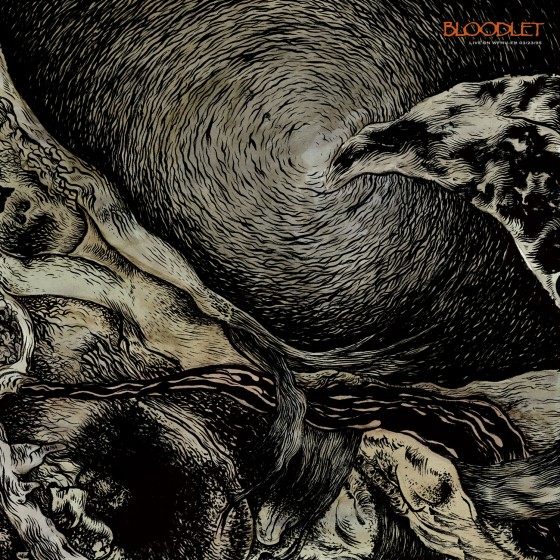 Following initial announcements on three exclusive titles for Record Store Day 2014 — splits from Full Of Hell/Psywarfare, Noisem/Occultist and Integrity/Vegas — A389 Recordings confirms one more special platter for release that day, in the form of a full BLOODLET radio set from the mid 1990's.
After culling the defunct BLOODLET out of nonexistence for an exclusive reunion in January, in conjunction with the release of an unreleased mid-90s single in the form of the "Embrace" 7″ and a remastered version of their seminal Entheogen album on 2xLP, The Live On WFUM-FM 12″ was recorded at longtime North New Jersey underground music station, WFMU. The killer performance took place on March 23rd, 1995 as BLOODLET exploded from a swamp-born entity into a widely-respected and explosively original entity who was carving their own incredible slice into the virtually brand new metalcore scene.
Live On WFUM-FM captures a crucial collection of early versions of some of BLOODLET's best material, including alternate arrangements and different vocals. Included are the tracks "CPAI-75," "Shell," "Brainchild," "Something Wicked," "Cherubim, "The Triumph" and the unreleased "Canker" as a mid-set surprise, the recording unearthed from the personal collection of Will Tarrant of Chainsaw Safety Records. The songs have recently been mastered by Audiosiege and had artwork created by Aaron Turner (Isis/Hydrahead), and will see release on limited 12″ vinyl for Record Store Day.
Fans are urged to contact their local participating record outlet to secure physical product of all four of these A389 specials and all other RSD-exclusive releases in advance.
BLOODLET Live On WFUM-FM Track Listing:
1. CPAI-75
2. Shell
3. Brainchild
4. Canker
5. Something Wicked
6. Cherubim
7. The Triumph
https://www.facebook.com/BloodletBand
http://www.a389records.com
https://www.facebook.com/a389recordings
https://twitter.com/a389recordings