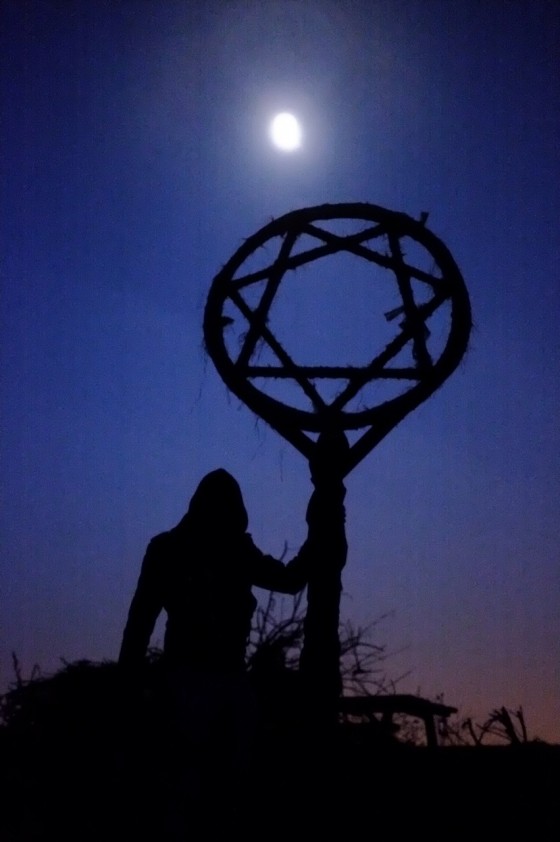 As BLIND TO FAITH prepares for the unveiling of their Under The Heptagram, today another new single from the EP is cast onto out into population. With a severely cavernous production, "Burial Of Mankind" pounds the listener mercilessly with their metallic, punk-fueled audio beating until midway through, when things slow to a whispering crawl before building back up with a slow-motion dirge and unloading with the most upbeat attack on the impending thee-song release.
Attend the "Burial Of Mankind" with an exclusive stream at UK-based Tight To The Nail zine RIGHT HERE.
A video for the EP's title track is out now and viewable HERE.
A389 Recordings will release Under The Heptagram on October 31st, a three-song 12″ EP, mastered by Brad Boatright at Audiosiege (From Ashes Rise, Nails, Sleep) which will come with an etched B-side, in a limited run of 666 copies. Featuring members of Rise And Fall, Reproach and Dutch cult legends Insult, BLIND TO FAITH fuses crushing influences from metal giants Celtic Frost and vintage death metal with depraved hardcore anger and morose punk persuasion of GG Allin and Eyehategod. A true soundtrack for a burning world. Preorders for the EP are live HERE.
In one month BLIND TO FAITH will join American tyrants Nails on the Campaign For Elimination UK Tour, both bands set to invade Glasgow, Manchester, Bristol and London from November 13th through 16th.
BLIND TO FAITH Campaign For Elimination UK Tour w/ Nails:
11/13/2013 Classic Grand – Glasgow
11/14/2013 Star & Garter – Manchester
11/15/2013 The Exchange – Bristol
11/16/2013 Underworld – London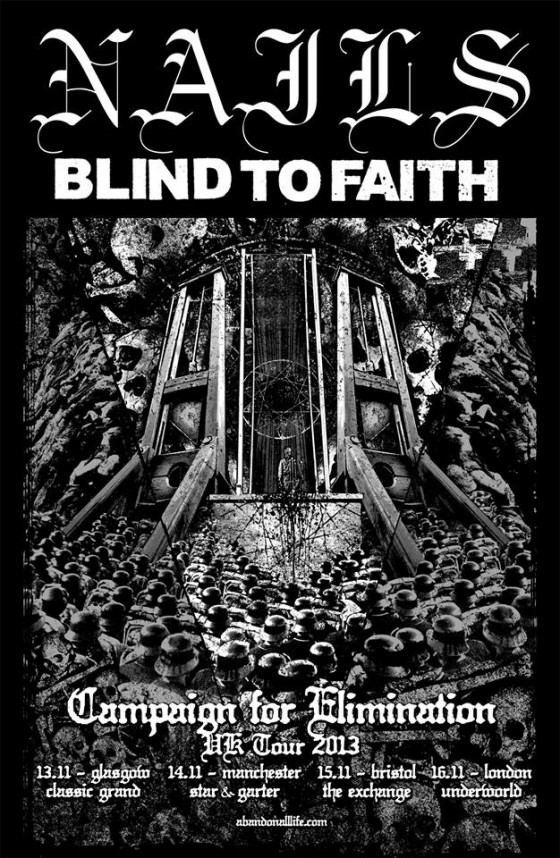 https://www.facebook.com/blindtofaith
http://www.a389records.com
https://www.facebook.com/a389recordings
https://twitter.com/a389recordings