New Jersey genre-jumping technicians EAST OF THE WALL have released "Arbiters Meet," the first song from the band's upcoming fourth full-length record, Redaction Artifacts. The single is synced to a look into the album's recording process, using footage that the band took throughout the tracking and mixing sessions.
"Arbiters Meet" is now a featured video at Metal Injection RIGHT HERE.
EAST OF THE WALL is also using this footage to create a series of in-studio mini-documentaries, which will be released in the coming weeks, as Redaction Artifacts nears release on October 29th. The new album was engineered by Eric Rachel (Municipal Waste, God Forbid, Burnt By The Sun, Skid Row) at Trax East, and Todd Hutchinsen (Zud, The Baltic Sea) at Acadia Recording, and mixed by Eric Rachel at Trax East. Featuring a revamped lineup, the nearly fifty-five minute Redaction Artifacts counters some of EOTW's most direct and aggressive musical attacks with their most melodious vocal and guitar harmonies to date. CD preorders for Redaction Artifacts will be up at translationloss.com shortly, but preorders for the 2xLP version are live now at scienceofsilence.net.
With several record release shows booked for the coming weeks, more EAST OF THE WALL tour actions will be announced in the coming weeks.
Redaction Artifacts record release shows:
10/25/2013 Casa De Swezey – Centereach, NY w/ Old Wounds, Cryptodira
10/26/2013 ABC No Rio (3pm Matinee) – New York, NY w/ So Hideous, Meek Is Murder
10/26/2013 The Saint – Asbury Park, NJ w/ Tidal Arms, Estella
10/27/2013 Underground Arts – Philadelphia, PA w/ Air Is Human, Harbor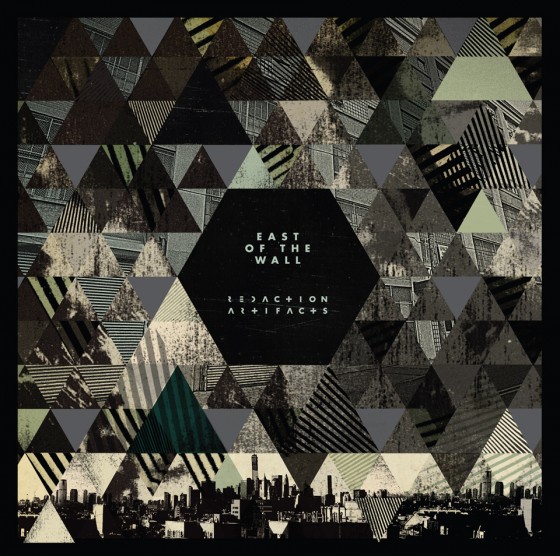 http://www.eastofthewall.com
http://www.facebook.com/eastofthewall
http://www.twitter.com/eastofthewall
http://www.youtube.com/eastofthewall
http://www.translationloss.com
http://www.scienceofsilence.net