As BLACK YO)))GA prepares for the official release of their Asanas Rituals Volume 1 CD/DVD on Friday, the collective has issued a visual intro/instructional video about the impending album.
Loopholes in the Universe – The Making of Asanas Rituals Volume 1 is the featurette included with the BLACK YO)))GA: Asanas Rituals Volume 1 DVD. It is directed and edited by Joseph Stammerjohn OF Eyes To The Sky Films, and features footage from a forthcoming documentary about BLACK YO)))GA. It also features an unreleased song by The BLACK YO)))GA Meditation Ensemble entitled "Acoustic Hangover."
View the Loopholes in the Universe – The Making of Asanas Rituals Volume 1 video at THIS LOCATION.
Also hear "Carmentis," paired with a video teaser, at Revolver HERE, and "Negative Confession" at Decibel Magazine, HERE as well as the Asanas Ritual Vol 1 video teaser HERE.
A diverse assembly of metallic hippies and doomlords, headed up by founders, 200-hour RYT-certified instructor, Kimee Massie and her husband Scott Massie, BLACK YO)))GA has been guiding folks towards its vinyasa style yoga set to drone, noise, stoner metal, ambient, industrial, space doom, and other traditional meditation music since 2012. It incorporates basic poses in a relaxed environment, while focusing on safe body mechanics. It's a traditional class in practice, though darker than what you may typically associate with yoga. The BLACK YO)))GA Meditation Ensemble features members of Storm King, Veniculture, Agnes Wired For Sound, Moonstation Burning, Vulture, Deathcrawl, Complete Failure, Hero Destroyed, Filth On Demand, Secant Prime, Emay, Crown Of Eternity, Torrential Bleeding, and many more. Together, the collective has produced original soundscapes tailored to create a heavy meditative space in order to spread the benefits of yoga to people within their own art and music communities: people who may battle depression, anxiety, alcoholism, drug addiction, trauma/PTSD, phobias, dark passengers, etc.; those who may not feel they fit into typical yoga classes.
The Asanas Ritual, Vol. 1 CD/DVD will see release via Screaming Crow Records this Friday, October 30th, 2015 with the DVD stand alone to be unleashed in January 2016. Preorders are available at THIS LOCATION.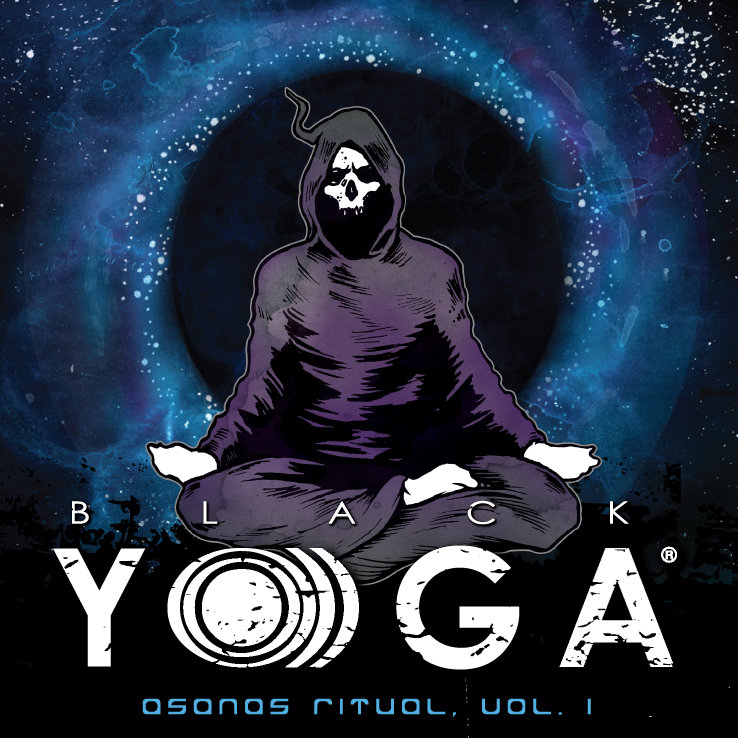 http://www.black-yoga.com
http://www.facebook.com/blackyoga1
http://www.twitter.com/blackyoga1