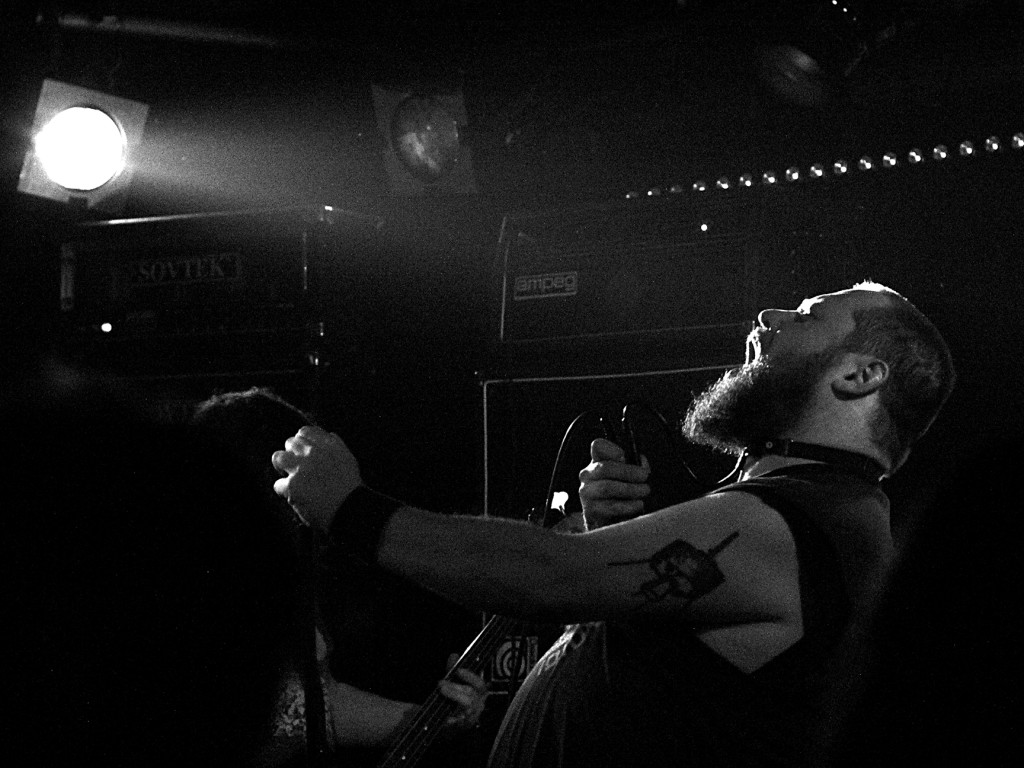 [photo by Florian Schneider – scatterlens.net]
The pummeling filth displayed by German sludge metal nihilists BLACK SHAPE OF NEXUS, on their massive 2xLP Carrier album, can now be experienced by all who dare to endure the record, as Cvlt Nation makes the record available for streaming just days ahead of its release.
Issues Cvlt Nation of Carrier, "It's full of sonic twists that keep the whole mammoth selection of songs interesting, which means with each listen you will hear something new. BLACK SHAPE OF NEXUS know how to balance their visceral anger with groovy breakdowns that draws the listener into their world of doom! Then there are all of the different textures that are layered on top of each other, making a weird kind of ear candy."
Unleash the entire Carrier album RIGHT HERE.
The fourth massive BLACK SHAPE OF NEXUS studio effort, Carrier transfers more than fifty minutes of the band's contagion into the population through six massive tracks – including a cover of Hellhammer's "Triumph Of Death" – mastered by engineer Rashad Becker at Dubplates & Mastering in Berlin. Part of what helps the band stand apart from the pack is their incredible amplification and deployment tactics. At the massive rehearsal complex they inhabit, once BSON begins playing, their monumental volume makes it simply impossible for all other acts at the compound to continue playing, even in their own studio spaces. Nobody books practice the same night as BSON now. Additionally, vocalist Malte Seidel uses old East-German laryngeal tank-driver microphones, attached to his larynx from the outside, with a special pre-amp built for them, which powers a custom full stack of amplification.
Carrier will see its traumatizing release through Exile On Mainstream this Friday, March 18th, 2016. Preorders for the CD and massive 2xLP available stateside via Earsplit Distro HERE, and internationally, Exile On Mainstream has the CD HERE, the vinyl HERE, and the digital at iTunes HERE.
http://www.facebook.com/blackshapeofnexus
http://www.blackshapeofnexus.com
http://www.blackshapeofnexus.bandcamp.com
http://www.mainstreamrecords.de